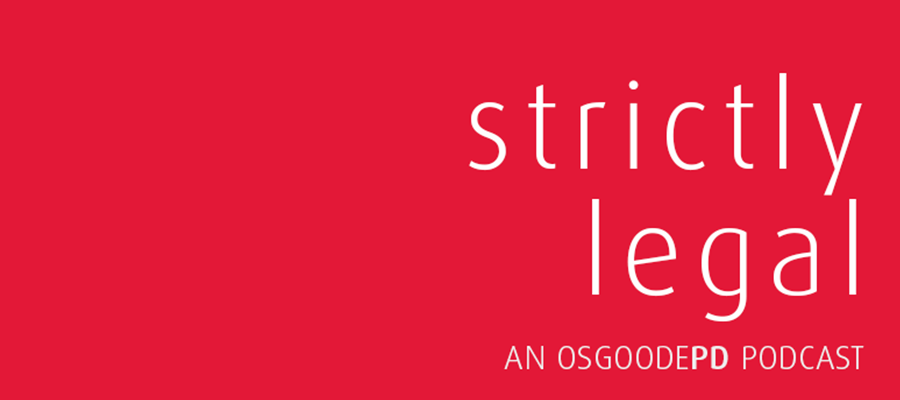 Today we launch Strictly Legal, an Osgoode Professional Development podcast about all things legal. Each episode, OsgoodePD will unpack current, hot topic issues with the help of some of the industry's leading thinkers.
At OsgoodePD, we are committed to our role as the leading Canadian facilitator of lifelong, legal learning. As part of that commitment, we aim to keep our community of lawyers and legal professionals up to date on the fast-moving and continuously evolving Canadian legal landscape.
Strictly Legal helps broaden the conversation in the current legal climate and provide a balance of perspectives on emerging issues. We talk with thought leaders and industry experts, discussing the legal ramifications of current issues and examine the possible effects current events will have on law in Canada today and in the future.
Episode 1 of Strictly Legal looks at Initial Coin Offerings (ICOs) – what are they and why have China banned them? Host and resident blockchain expert, OsgoodePD Program lawyer Amy ter Haar, unpacks this legal cryptocurrency maze with the help of legal experts Lee Schneider and Erik Syvertsen.
Head to our podcast page to download or stream the latest edition of Strictly Legal and keep up to date on hot topic legal issues with some of the leading minds in the industry.