Program Directors
Geza Banfai
Counsel, McMillan LLP
Tim Mavko
Partner, Reynolds Mirth Richards & Farmer LLP
Eligible for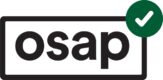 Can you confidently manage risk on construction projects?
Today's construction projects are highly complex and present numerous and challenging risks to all stakeholders. A comprehensive understanding of the key issues and potential liability exposures in this high-stakes area is essential.
New National Edition* – 5 days of targeted and practical learning. In this intensive certificate course, join 30+ senior legal and construction professionals to learn what you need to know about crucial construction law concepts, from contract formation to dispute resolution. Developed for the construction industry and legal professionals, this information-packed and highly practical program will highlight real-world situations to enhance learning and provide ample opportunity for questions and class discussion.
You will develop a solid understanding of the core legal issues impacting construction projects, and you will emerge better equipped to minimize exposure to costly risk.
*This program now offers select regional breakout sessions for Eastern and Western Canada.
Registration includes 120-day unlimited, online access to the recorded program.
What You'll Learn
Various project delivery models, and when to use them
The roles of key participants in P3s and other project delivery models used in Canada
Fundamentals and key advanced issues in construction contracts, including how to assess the limitations of standard forms and the different alternatives available
Bidding and tendering key and advanced principles – including the treatment of privilege and discretion clauses and the correction of tender errors
Crucial construction liens and builders' liens and trusts concepts and terminology, including the preservation and perfection of liens and the holdback system
Recurrent issues in construction claims – including delay and impact claims, unanticipated site conditions, scope changes, extras, productivity, and limitations
Specialized insurance and surety/bonding issues that are relevant to the construction process
Key occupational health and safety principles and liabilities of the various parties in the construction process
Essential labour law principles and special issues based on the uniqueness of the construction industry
The role of mediation, arbitration, adjudication and litigation in resolving construction disputes and the advantages and disadvantages of each
Who Should Attend
Builders and construction professionals
Contract managers and professionals
Operations and facilities professionals
Engineers, Consulting Engineers
Procurement professionals
Construction, municipal and real estate lawyers or legal or business professionals
Construction industry consultants
Mediators and arbitrators of construction disputes
Anyone engaged with construction projects, whether as a project sponsor, manager, risk officer, analyst, auditor or other stakeholder
Brittanee Laverdure
RVP, Aboriginal Trusts, Royal Trusts & Wealth Management
"Presenters were experts in their area(s) of construction law, many were counsel on leading cases [and] their knowledge was invaluable. I had confidence in the materials, as they were presented by knowledgeable faculty – real leaders in the areas."
Faculty
Program Directors
Jason Annibale
Partner, McMillan LLP
Geza Banfai
Counsel, McMillan LLP
Tim Mavko
Partner, Reynolds Mirth Richards & Farmer LLP
Cory Knutson
General Manager, Trotter & Morton
"The instructors' passion for the law, for contracting, and for the industry is clear. I'd certainly recommend this course to [my] staff."
Register
Feb 1, 8, 15, 22 & Mar 1, 2022
Time
February 1, 2022
10:00 am – 6:00 pm (ET)
February 8, 2022
10:00 am – 6:00 pm (ET)
February 15, 2022
10:00 am – 6:00 pm (ET)
February 22, 2022
10:00 am – 6:00 pm (ET)
March 1, 2022
10:00 am – 6:00 pm (ET)
Printable Registration Form
If a downloadable form is required, please contact osgoodepd@osgoode.yorku.ca.
"Is financial assistance or funding available?"
As law evolves, we know how important it is to stay up to date. We also understand the financial implications of continuously upgrading your professional skills and knowledge. For more information on available options, including Job Grants, OSAP, please visit:
Certificate Requirements
To receive an Osgoode Certificate, you must complete all program modules, and successfully complete an online assessment within 30 days of the last module.
CPD and Accreditation
OsgoodePD is an accredited provider with the LSO, the Law Society of BC and NY CLE Board. Select your location to view the eligible hours you may claim.
Contact us for inquiries about other provinces.
| | |
| --- | --- |
| Substantive | 31h |
| Professionalism | 4h 15m |
| EDI | 1h |
| Total | 36h 15m |
Are you reporting hours from a previous date?
View our CPD & Accreditation page to see previously calculated hours for this course.
Other Eligible CPD/MCLE hours:
AB: this program is eligible for CPD credit with the Law Society of Alberta.
BC: this program is eligible for 25.5 hours (a minimum of 3.0 hours will involve aspects of
professional responsibility and ethics, client care and relations and/or practice management)
CPD credit with the Law Society of British Columbia.
CCA: this program has been accredited by the CCA for 5 credits toward Gold Seal Certification's
education requirement.
This program is approved for LAWPRO Risk Management Credit
You may also be interested in…
Deeper Learning Opportunities
The Osgoode Certificate
Stay competitive with deep dives into the most critical issues in law. Taught by leading experts and designed for flexible learning, choose from multi-day programs or take courses at your own pace to build towards a certificate.
Explore certificates
Single Course Enrollment
Do you have an LLB/JD? Consider taking a single LLM course for deeper learning in a specific area of practice – all credits will apply towards a Professional LLM.
Explore LLM courses
Frequently Asked Questions
Client and Technical Support
Have questions? Get advice in person, by email or over the phone.
Online Technical Requirements
To ensure you do not encounter any issues that will impact or limit your learning experience, please review the following information.