Top notch instruction from industry thought leaders.
Tap into the minds of leading academics, judges, senior practitioners and industry experts—each a leader in their respective specialization. Learn more about the diverse range of scholars for this program.
View Program
Constitutional Law Faculty
Program Director,
Warren J. Newman
Warren J. Newman is Senior General Counsel in the Constitutional, Administrative and International Law Section of the Department of Justice of Canada. He has practiced constitutional law for more than thirty-five years. A part-time professor, sessional lecturer and doctoral teaching fellow, Mr. Newman has taught courses in public law, constitutional law and comparative constitutional law at the Faculties of Law of the University of Ottawa, Queen's University and McGill University. He is also a Director of the Professional Development LL.M. Program in Constitutional Law at Osgoode Hall Law School of York University, where he leads a seminar on federalism and institutions of government.
Mr. Newman has represented the Attorney General of Canada as co-counsel before the Supreme Court of Canada in a number of significant constitutional cases, including the Senate Reform Reference, the Quebec Secession Reference, the Manitoba Language Rights Reference, Reference re Public Schools Act (Man.), and the Bilodeau, Brunet and Arsenault-Cameron cases.  He has appeared before provincial trial and appellate courts in the Bertrand and Henderson cases, and the Potter and Hogan cases concerning the validity of the Constitution Amendment, 1997 (Quebec) and the Constitution Amendment, 1998 (Newfoundland Act), before the Ontario Court of Appeal in the Lalonde (Montfort Hospital) case, and before the Federal Court of Appeal in the Pelletier and Gagliano cases dealing with constitutional conventions and parliamentary privilege.  He also advised the Minister of Justice and the Minister of Intergovernmental Affairs during the enactment of An Act respecting constitutional amendments, S.C. 1996, c. 1, and An Act to give effect to the requirement for clarity as set out in the opinion of the Supreme Court of Canada in the Quebec Secession Reference, S.C. 2000, c. 26, and on various Senate reform bills, the fixed-date elections legislation, as well as the Succession to the Throne Act, 2013, the constitutional validity of which he recently defended before the Superior Court and the Court of Appeal of Quebec in the Motard case. Mr. Newman has testified as an expert witness before numerous parliamentary committees dealing with constitutional matters and has spoken at many academic conferences.
Mr. Newman graduated with a diploma of collegial studies in Arts, a B.A. in history and political science, a B.C.L. in civil law and an LL.B. in common law from McGill University (1971-1981), where he was a University and a National Programme Scholar. He also received an LL.M. in constitutional law from Osgoode Hall Law School in 2004, and was awarded a Ph.D. in law at Queen's University in 2019, with his doctoral dissertation on constitutional reform and amendment. He is a member of the Bars of Quebec and Ontario.
In 1989 Mr. Newman received the Deputy Minister of Justice's Prize for Professional Excellence for his work in the field of language rights; in 1997, a Merit Award from the Deputy Minister for his contribution to the drafting of the Attorney General of Canada's submissions in the Quebec Secession Reference; and in 1998, an Award of Distinction from the Minister of Justice for his commitment to Canada's linguistic and legal duality.  In 2009 he was named Advocatus Emeritus by the Bar of Quebec to honour his career-length contribution to the legal profession, and in 2011, he became a Governor of the Quebec Bar Foundation. In 2013, he received the Queen's Diamond Jubilee Medal for his contribution to constitutional scholarship, and in 2017, the Deputy Minister's Achievement Coin commemorating the 35th Anniversary of the Canadian Charter of Rights and Freedoms.
From 1982 to 1984, Mr. Newman was the legal policy advisor to the Commissioner of Official Languages for Canada.  After working as a policy analyst in the Federal-Provincial Relations Office, Mr. Newman was seconded to the Human Rights Law Section of the Department of Justice in 1985 to develop the legislative proposals that led to the enactment of Bill C-72, the 1988 Official Languages Act.  He also acted as the instructing officer on the drafting of the legislation.  In 1990, Mr. Newman was appointed Senior Counsel and the first Director of the Official Languages Law Group of the Department.  In 1994 he was named Special Advisor to the Associate Deputy Minister, Public Law, with responsibility for coordinating constitutional law and policy advice on national unity issues, before joining the Canadian Unity and Constitutional Affairs Group in 1996 as Litigation Coordinator.  He became General Counsel and Senior Coordinator of the Group in 1997, prior to his appointment to the Constitutional and Administrative Law Section as General Counsel in 1999. He was appointed Senior General Counsel in 2007.
Program Director,
Bruce B. Ryder
Professor Bruce Ryder joined Osgoode Hall Law School's faculty in 1987.  His research and publications focus on a range of contemporary constitutional issues, including those related to federalism, equality rights, freedom of expression, Aboriginal rights, and Quebec secession. He has also published articles that explore the historical evolution of constitutional principles and is currently researching the history of book censorship in Canada. Research Interests: Public Law
Program Director,
Faisal Bhabha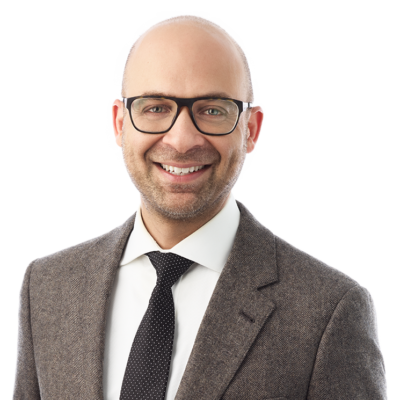 Faisal Bhabha is an Associate Professor at Osgoode Hall Law School in Toronto, Canada. He has researched and published in the areas of constitutional law, multiculturalism, law and religion, disability rights, national security and access to justice. He teaches constitutional law, human rights, legal ethics, and appellate advocacy. Previously, he sat as Vice-chair of the Human Rights Tribunal of Ontario (2008-2011). He maintains a varied public and private law practice, appearing before administrative boards and tribunals and at all levels of court, including the Supreme Court of Canada. He advises and represents a variety of individuals and public interest organizations in matters pertaining to constitutional law and human rights. He has appeared as an expert witness before Canadian parliamentary committees and served as a member of the Equity Advisory Group of the Law Society of Ontario. He has lived and worked in the Middle East and South Africa, and has lectured and taught in many countries. He is currently a senior editor with the International Review of Human Rights Law.