Osgoode's Internationally Trained Lawyers Day (OITLD) is a unique opportunity for legal employers, lawyers and law graduates from different countries, and those who may otherwise be going through the process of accreditation or licensing alone, to learn, share and celebrate internationally trained talent across Canada.
Want to be part of OITLD 2023?
Sign up now and be the first to get updates on our upcoming event.
At OITLD, our main focus is to provide internationally trained lawyers and law graduates an in-depth understanding of the unique paths available in reaching their goals and contributing to the Canadian legal profession.
You are not alone!
OsgoodePD works with a number of associations and organizations specifically for internationally trained lawyers, ensuring that no one has to go through the NCA and licensing process along. Be part of the community and discover the number of services and opportunities available to you.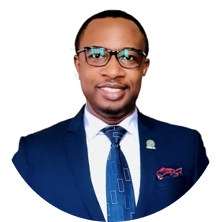 "I attended OITLD 2021 because to me, the event avails the most diverse, comprehensive, and all-inclusive platform for internationally trained lawyers in Canada to meet with friends, instructors, classmates, and colleagues that are more experienced and particularly, willing to share their wealth of experience, connections and social credit in ensuring that we get the best from what the legal community has to offer." – Godspower Abamba, Student/Lawyer, Nigeria
Hear from other internationally trained lawyers on their experience and insights from our past event.