Top notch instruction from industry thought leaders.
Tap into the minds of leading academics, judges, senior practitioners and industry experts—each a leader in their respective specialization. Learn more about the diverse range of scholars for this program.
View Program
Dispute Resolution Faculty
Program Director,
Martha Simmons
Martha Simmons is Director of the Mediation Intensive Program at Osgoode Hall Law School in 2012-2013. She previously worked in private practice. Ms. Simmons has taught in Osgoode's "Lawyer as Negotiator" upper year course since 2006. She is currently a PhD candidate at Osgoode Hall Law School.
Alicia Kuin is a Mediator with ADR Chambers and Conflict Management Practitioner for the Director General Alternative Dispute Resolution with the Canadian Federal Government. She has Facilitated 700+ processes inclusive of complex multiparty human rights, Indigenous, government, workplace, commercial, and academic conflicts.

Her International experience includes: advocating for UNSCR 1325 on Women, Peace and Security; UNAOC Fellow (MENA Region); United Nations International Criminal Tribunal for the Former Yugoslavia; working alongside legal counsel to the National Democratic Front of the Philippines, and; providing dispute resolution presentations and trainings in different regions of the world.

Alicia is a Canadian representatives to Women Mediators across the Commonwealth, a Fellow of the International Academy of Mediators, a member of the Program On International Negotiation Training, the Founder/Former Chair of Mediators Beyond Borders International Canada, and a Former Director of the ADR Institute of Ontario.
Andrea Menard LL.B, LL.M (DR) (she/they/win) is Métis from the abolished Red River Settlement and is a Métis Nation of Alberta citizen and is co-instructing ALDR 6305: In Search of Reconciliation Through Dispute Resolution, where she contributes and leads the Indigenous perspectives in this course.

Andrea is the President, Director and Owner at Indigenous Connect Legal Services and Reconciliation in Alberta (Treaties 4, 6, 7, 8, & 10 as well as the Métis Settlements and Métis Nation of Alberta Regions). Indigenous Connect is an Indigenous-led company grounded in Indigenous laws and traditions. From this focal point, Andrea offers relevant and culturally appropriate legal services to Indigenous clients as well as Indigenous legal education to the legal profession, and access to justice information for the Indigenous public.

Andrea also teaches LAW 693: Reconciliation and Lawyers at University of Calgary, Faculty of Law and is on the Indigenous Strategy Committee there. She also participates on the Steering Committee of the Honourable Beverly Browne – Wîyasôw Iskweêw – Restorative Justice Committee Pilot Project. Andrea has over thirteen years of experience working in Alberta's legal, government, and academic sectors advocating for Indigenous Peoples' traditional laws and Aboriginal rights and is the founder of the Indigenous Lawyers Forum, is a member of the Canadian Bar Association and the Indigenous Bar Association.
Contact Andrea at: andrea@indigenousconnect.org
Christine Kim is a family mediator at Christine Kim Mediation in Toronto. She specializes in custody and access issues. Christine graduated from the University of Toronto with a Master of Social Work in the Interdisciplinary Graduate Collaborative Program in Ethnic-Pluralism and is an Accredited Family Mediator with the Ontario Association of Family Mediation as well as a Child Protection Mediator on the Ontario Roster. She also acts as a Clinical Investigator with the Ontario Children's Lawyer. For a full bio click here.
Deborah Pressman is a lawyer, educator, published author, and dispute resolution enthusiast.
She is currently working as counsel at the Office of the Chief Justice (Ontario Court of Justice). Previously, she was counsel with the Ministry of the Attorney General at Tribunals Ontario, providing legal, policy and strategic support. She was also a mediator, arbitrator and the Director's Appeals Delegate at the Financial Services Commission of Ontario.
Deborah leads, designs and delivers various training and education initiatives, including an ODR course in Osgoode's LLM program (Dispute Resolution). She is a faculty member in the Certificate in Adjudication, in partnership with the Society of Ontario Adjudicators and Regulators (SOAR).
When she's not working, she spends time with her family and friends, and a terrier named Gilly.
Frank Gomberg is a mediator of civil court cases and member of the Toronto firm, Teplitsky, Colson LLP. He was called to the Ontario bar in 1979, became a civil litigation specialist in 1990; began mediating in 1995 and restricted his practice to mediation in 2005. He is an Adjunct Professor of Trial Advocacy at Osgoode Hall Law School; has published several papers and articles and holds a distinguished peer review rating (4.4/5) at Martindale.com.
Read his full bio here.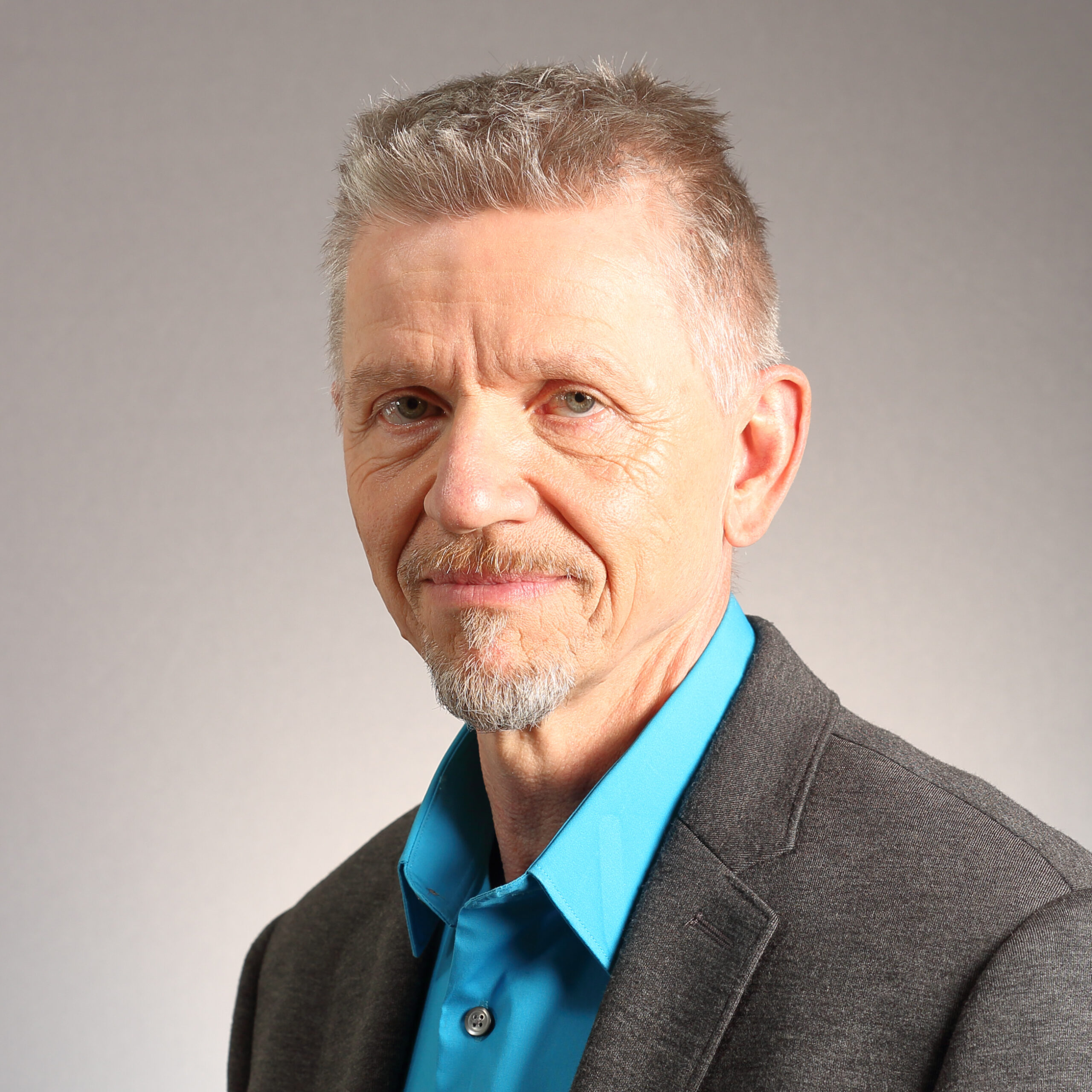 Gary Furlong has extensive experience in mediation, alternative dispute resolution, labour relations, negotiation, and conflict resolution. Gary is a Chartered Mediator (C. Med.) and holds his Master of Laws (ADR) from Osgoode Hall Law School. Gary is the author of "The Conflict Resolution Toolbox", John Wiley and Sons, Second Edition 2020, co-author of "BrainFishing: A Practice Guide to Questioning Skills". Gary was awarded the McGowan Award of Excellence in ADR in 2005 by the ADR Institute of Canada.

Gary is a principal with Agree Dispute Resolution, a Distinguished Fellow of the International Academy of Mediators (IAM) and is a graduate of Stanford University in California.
Joan Haberman received her BCL and LLB from McGill University in 1978 and 1979, respectively and was called to the Ontario Bar in 1981. She practiced litigation in both private and public settings until 1998, when she was appointed to the Superior Court of Ontario as a Case Management Master (associate judge). After retiring from the Bench in 2016, Joan returned her attentions to painting, something that had been a large part of her early life. She is currently a member of Gallery 1313, where she exhibits her work from time to time. It can also be seen on her Instagram page, @joan.haberman.art.
Linda Ippolito is a classical pianist, litigation lawyer, dispute resolution practitioner, teacher, and scholar, whose passion lies in the intersection between music and conflict. She studied at the Julliard School of Music in New York and the University of Toronto's Faculty of Music. She has performed throughout North America and Europe as a soloist in recital and with orchestra, as a vocal collaborator and duo pianist, and continues to actively perform.
Linda holds an LL.B., LL.M. in Alternative Dispute Resolution, and a Ph.D. from Osgoode Hall Law School, York University. She is a founding and senior partner at the Toronto-based law firm, Sheridan, Ippolito & Associates and the dispute resolution consulting firm "Ensemble Solutions".  Linda has appeared before every level of Court in Ontario and before various administrative tribunals. A certified collaborative family practitioner and mediator, Linda has taught advocacy, negotiation, and dispute resolution at Queens Law School, Osgoode Hall Law School, and Osgoode Professional Development. Her academic work focuses on shifting dominant culture disputing metaphors and mindsets from war and games to the musical ensemble and building creative capacities through the use of music-based teaching and learning modalities.  She has authored numerous articles and scholarly publications on dispute resolution topics, including the book "Music, Leadership and Conflict: the Art of Ensemble Negotiation and Problem-solving" for the Palgrave Macmillan series, Business, Arts and Humanities.
Marc Bhalla, LL.M. (DR), C.Med, C.Arb (he/him) [biracial] helps present ALDR 6305: In Search of Reconciliation Through Dispute Resolution, where he contributes in the role of a non-Indigenous ally in connection with his work with The Authentic Allyship Project.

Marc lectures at many of our professional development, post-graduate and undergraduate dispute resolution programs, including ADLR 6300: Introduction to Dispute Resolution, ALDR 6299: Teaching, Training and Coaching in Conflict Analysis and Dispute Resolution, ADLR 6303: Dispute Resolution in the Digital Age, The Osgoode PD Certificate in Online Dispute Resolution, The Advanced Certificate in Adjudication for Administrative Agencies, Boards & Tribunals and the Osgoode Mediation Clinical Program. He is accredited as a trainer by the ADR Institute of Canada and the Law Society of Ontario, is faculty at the Canadian Collaborative for Engagement & Conflict Management and has also lectured at Queen's University, the University of Alberta and the University of Saskatchewan.

Marc has been widely published. He has contributed to the McGill Journal of Dispute Resolution, the Journal of Arbitration and Mediation, the Canadian Arbitration and Mediation Journal and wrote two books – The Art of Role Play in Dispute Resolution Training (2020) and ODR: Yesterday. Today. Tomorrow. (2022).

Marc applies practical mediation and adjudication experience to his academic work, from both his private practice and as an original Member of Ontario's online Condominium Authority Tribunal. In 2020, Marc was presented with a STAR award by the ADR Institute of Ontario for his contribution to the field of dispute resolution.
Marc Emond (MEd, LLM) has worked in post-secondary education in Ontario for the past 15 years as both an educator and administrator. He is currently the Director of Academic Accommodation Support at Toronto Metropolitan University. Additionally, he provides comprehensive, high level training in conflict management for a variety of public sector stakeholders, with an emphasis on alternative dispute resolution.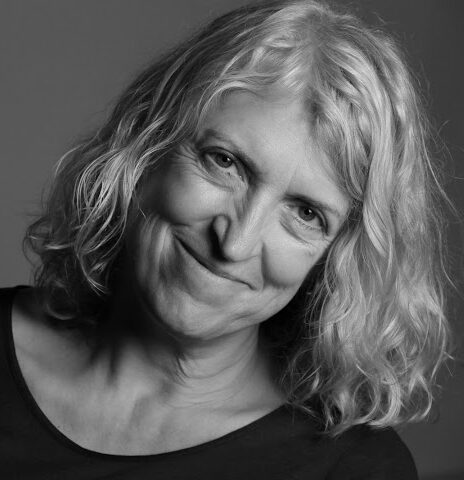 Professor Michelle LeBaron is a conflict transformation scholar/practitioner at the UBC Allard School of Law in Vancouver, Canada whose work features creativity, culture and interdisciplinarity. She has written and practiced in many types of conflict contexts, and she is particularly interested in dynamics of worldview conflicts. With professional dancers, visual artists and musicians, she has explored how expressive and creative arts may be useful in opening ways forward in intractable conflicts. Concerned with how theory and practice inform each other, she has made seminal contributions to dispute resolution pedagogy and practice and has given many international keynotes.
Michelle has published widely on the arts and conflict transformation. Her books include Changing Our Worlds: Art as Transformative Practice; The Choreography of Resolution: Conflict, Movement and Neuroscience; Conflict Across Cultures: A New Approach for a Changing World; Bridging Cultural Conflicts; and Bridging Troubled Waters.
Since 2001 he was Senior General Counsel, Aboriginal Law with the Aboriginal Affairs Portfolio with the Department of Justice, Canada. He joined the Department of Justice in 1989 where he provided legal advice on constitutional reform but primarily worked in aboriginal rights law. He was General Counsel, Litigation Coordinator and General Counsel, Specific Claims with a two-year secondment to the Privy Council Office as General Counsel, Legislation and House Planning.
The vast bulk of his career has been devoted to law and policy relating to the relationship between the Crown and the Indigenous Peoples of Canada. He has been involved in all major Supreme Court of Canada cases dealing with the development of Section 35 of the Constitution Act, 1982 starting with the Sparrow decision in 1990. He has been counsel in several appeals before the Supreme Court of Canada, in cases involving aboriginal rights law, the division of powers and equality law.
He holds degrees in Political Science from Memorial University of Newfoundland and the University of Oxford (which he attended as a Rhodes Scholar).
He has received a law degree from the University of Victoria, a Masters of Law degree in Constitutional Law from York University's Osgoode Hall and a doctoral degree from the University of Ottawa.
His 2015 doctoral dissertation is entitled "The Political Theory of Reconciliation in the Section 35 Jurisprudence of the Supreme Court of Canada".
He is a recipient of the Queen's Jubilee Medal.
Sharon Sutherland is a lawyer, mediator, conflict resolution trainer, former law professor, and Director of Strategic Innovation and Research at Mediate BC. Sharon has a long history of dispute resolution program development in British Columbia including co-design and co-management of the BC Provincial Court Mediation Program; development of the provincial Child Protection Mediation Practicum; and work as Knowledge Engineer for the Civil Resolution Tribunal. In 2021, she received an honourary doctorate from the Justice Institute of BC in recognition of her contribution to the field of conflict resolution.
The HON JUSTICE TODD L. ARCHIBALD, Appointed Justice of the Superior Court of Justice-1999; Partner: Borden, Ladner, Gervais from 1992 to 1999; Practiced in fields of civil, criminal and environmental litigation; Certified by the Law Society of Upper Canada as an Environmental Law Specialist in 1997; Adjunct Professor: Advanced Trial Advocacy, Corporate Crimes and Regulatory Offences, and Advanced Evidence at Osgoode Hall Law School (2000 – to present).
Editor – Carswell's Annual Review of Civil Litigation (2001 – to present);
Co-Author, 2008 Ontario Superior Court Practice (an annual publication);
Co-Author – 2009 Discovery Text – Principles and Practice in Canadian Common Law (2nd Edition);
Co-Author – 2005 Regulatory and Corporate Liability Text (updated annually).
Author of many articles on civil and criminal issues; Received LLM from Osgoode Hall Law School in 1986.
Formerly Senior Solicitor for the Legal Department of the Municipality of Metropolitan Toronto 1989-1990; Formerly Senior Assistant Crown Attorney in Toronto 1985-1989.
Dr. Yael Efron is an LL.D. graduate from the Faculty of Law at the Hebrew University, Jerusalem and serves as the Vice Dean at Zefat Academic College School of Law (ZAC) in Israel.Dr. Efron teaches Civil Procedure, Alternative Dispute Resolution and Family Law. She also heads the Clinical Education Program and directs the Legal-Aid Clinic at ZAC.
Dr. Efron is a visiting professor of negotiation at Mitchell-Hamline School of Law in Minnesota; a visiting professor at the University of Missouri LL.M. program in dispute resolution; a visiting instructor at the Osgoode Professional Development program at York University, Canada; and a visiting scholar at Masaryk University Law Faculty in the Czech Republic under the auspices of the Theodore Herzl Distinguished Chair.
Dr. Efron is the recipient of the Halbert Centre for Canadian Studies Post-Doctoral Fellowship and of the Theodore Herzl Distinguished Chair Award.
She has published widely on legal education, pedagogy and curriculum design, negotiation, dispute resolution and other subjects.
Some of her publications can be accessed here.