Top notch instruction from industry thought leaders.
Tap into the minds of leading academics, judges, senior practitioners and industry experts—each a leader in their respective specialization. Learn more about the diverse range of scholars for this program.
View Program
Health Law Faculty
Program Director, Professor
Roxanne Mykitiuk
Roxanne Mykitiuk is a full-time Professor at Osgoode Hall Law School, where she engages in research and teaching in the areas of Disability Law, Health Law, Bioethics and Family Law. She is the founder and Director of the Disability Law Intensive clinical program and the Director of Osgoode's part-time LLM program specializing in Health Law.  Professor Mykitiuk is also the Faculty Co-Chair of Enable York and is a member of the core faculty in the graduate program in Critical Disability Studies at York University. Professor Mykitiuk was the Chair of York University's Senate from 2013-2015.
Dr. Adrienne Shnier, B.A. (Hons.), M.A., Ph.D., J.D., is lawyer practicing health and business law at Shnier Law & Policy Consulting, Professional Corporation in Toronto. Dr. Shnier is an adjunct professor in the Schools of Health Policy & Management and Global Health at York University, teaching health policy, pharmaceutical policy, and health law, and also teaches pharmaceutical regulation at Osgoode Hall Law School in the Health Law LLM program. Dr. Shnier's research focuses on pharmaceutical policy, regulation, law, and fraud, and she has published and lectured on her research internationally.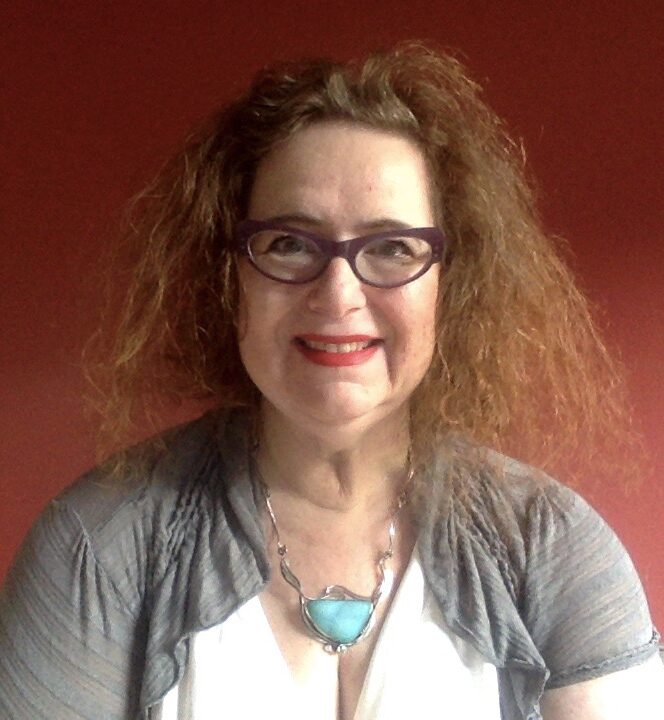 Anita Szigeti is the founding lawyer of Anita Szigeti Advocates, a Toronto firm focusing on mental health and the law. She is currently co-director of the Mental Health Law course within the Health Law LLM at Osgoode Professional Development where she obtained a Certificate in Tribunal Adjudication in 2018. Co-author of three (and a half) text books on mental health law across Canada, she is a recognized expert in the area of mental disorder in both civil and criminal law contexts.
She has been retained as an expert witness in mental health justice matters. Anita has been a leader in the field for 30 years at the Ontario bar. She has been representing clients in Nunavut since 2014 as a member of the Nunavut Law Society. Anita was the Chair of the Mental Health Legal Committee (MHLC) for a decade and the founding first Chair of Legal Aid Ontario's Mental Health Law & Policy Advisory Group. For six years, Anita served as an elected Toronto Director of the Criminal Lawyers' Association (CLA) and the Association's Chair of its Mental Disorder Portfolio. She served as the Women's Director through COVID in 2020-2021. Anita is President of the Law And Mental Disorder Association (LAMDA), an umbrella advocacy organization of 200 lawyers practising mental health law. She is the Secretary of Women in Canadian Criminal Defence (WiCCD).

Anita's litigation career spans thousands of tribunal level cases, hundreds of cases argued in appellate Courts including more than a dozen in the Supreme Court of Canada. Anita has also been involved in too many death inquiries focusing on police use of force in interactions with persons in crisis and just as many high profile Inquests concerning other mental health related deaths. In 2016, she joined the prestigious Trial Advocacy faculty at the University of Toronto law school. Teaching advocacy is a long time passion for Anita who has also taught the substantive law of mental disorder throughout her career to Crowns, Coroners, adjudicators, psychiatrists, defence lawyers, clients, their families and anyone else who asked. She has particular expertise in training tribunal, board and agency adjudicators on how to address mental health matters culturally competently. When she's not mentoring new generations of (mostly women) lawyers or at a Jays' game with her family, Anita is found in a (now virtual, sadly) courtroom almost every day.
She's happiest litigating on behalf of vulnerable people, giving a voice to those who otherwise may not be heard at all. When she wins the occasional case, it shocks her most of all, but she lives for those days.
Duff Waring (BA, MA, LLB, PhD) is a philosopher/lawyer who specialized in mental health law and psychiatric patient advocacy. He began doctoral studies in philosophy at York University in 1996 with a focus on ethics, political theory and bioethics. He held a post-doctoral fellowship during 2001-2002 with the Biomedical Ethics Unit in the Faculty of Medicine at McGill University. He was a Research Associate from 2002-2004 with the Health Law and Policy Group in the Faculty of Law at the University of Toronto. He is a member of the Law Society of Ontario and a full professor in the department of philosophy at York University.
Research Areas: Ethics, bioethics (patient selection for scarce lifesaving resources, research ethics, risk assessment of new biomedical technologies), and philosophy of medicine (particularly psychiatry).
Recent Publications: Dr. Duff R. Waring
Scholarly books authored:
Waring, Duff, The Healing Virtues: Character Ethics in Psychotherapy. Oxford and New York: Oxford University Press, 2016.
Waring, Duff. Medical Benefit and the Human Lottery: An Egalitarian Approach to Patient Selection. Dordrecht, The Netherlands and New York: Springer, 2004. 222 pages.
Scholarly books edited:
Lemmens, Trudo and Waring, Duff (eds.). Law and Ethics in Biomedical Research: Regulation, Conflict of Interest and Liability. Toronto: University of Toronto Press, 2006. 267 pages.
Chapters in books:
Waring, Duff R. "Patient Responsibilities in a Psychiatric Healing Project," in The Oxford Handbook of Psychiatric Ethics, Vol. 2, eds. John Z. Sadler, Werdie (C.W.) Van Staden, and W.K.M. Fulford. Oxford: Oxford University Press, 2015. 1402-1418.
Waring, Duff. "Clinical Equipoise and the Assessment of Acceptable Therapeutic Risk." The Ethical Aspects of Technological Risk. Eds. Sabine Roeser and Lotte Asveld. London: Earthscan Publications Ltd., 2008. 105-138.
Waring, Duff. and Glass, Kathleen Cranley. "Legal Liability for Harm to Research Participants: The Case of Placebo-Controlled Trials." Law and Ethics in Biomedical Research: Regulation, Conflict of Interest and Liability. Eds. Trudo Lemmens and Duff Waring. Toronto: University of Toronto Press, 2006. 206-227.
Waring, Duff. and Lemmens, Trudo. "Integrating Values in Risk Analysis of Biomedical Research: The Case for Regulatory and Law Reform." Law and Risk. Ed. The Law Commission of Canada. Vancouver and Toronto: UBC Press, 2005. At 156-200. 156-200.
French Translation:
"Intégration des valeurs dans l'évaluation du risque lié à la recherche biomédicale: arguments en faveur d'une réforme de la réglementation et du droit." Le Droit et le Risque. Sous la Direction de la Commission du Droit du Canada. Saint-Nicolas, Quebec: Les Presses De L'Universite Laval, 2006. 233-303.
Selected Papers in Refereed Journals:
Waring, Duff. "Wishing You Won't Be Here: Medical Assistance in Dying for Psychiatric Patients." Ethics, Medicine, and Public Health 8 (Jan. 2019): 1-10. Available at: https://doi.org/10.1016/j.jemep.2018.08.004.
Waring, Duff. "The Virtuous Patient." Philosophy, Psychiatry, & Psychology 19, no 1 (2012): 25-36. Main Article with Commentaries and an Author's Response: Duff R. Waring, "Psychotherapy Through the Prism of Moral Language." Philosophy, Psychiatry, & Psychology 19, no 1 (2012): 45-48.
Waring, Duff. "The Antidepressant Debate and the Balanced Placebo Trial Design: An Ethical Analysis." The International Journal of Law and Psychiatry 31, no. 6 (2008): 453-462.
Waring, Duff. "The Antidepressant Debate and Ethically Defensible Placebo-Controlled Trials." IRB: Ethics and Human Research 30, no. 6 (2008): 12-16.
Waring, Duff and Glass, Kathleen Cranley. "The Physician/Investigator's Obligation to Patients Participating in Research: The Case of Placebo Controlled Trials." The Journal of Law, Medicine and Ethics 33, no. 3 (2005): 575-585.
Dr Elizabeth Kirley is a 2021-22 Visiting Scholar at the Nathanson Centre for Transnational Human Rights, Crime, and Security at Osgoode Hall Law School, York University. She is working on two invited book projects: Outsmarting the Next Pandemic: what COVID-19 can teach us (Routledge 2022) and Big Policing and Big Crime: is it all about the money? (University of Toronto Press 2022).
Dr Kirley is the recipient of the 2021 Excellence in Teaching Award for the Master of Laws program at Osgoode Professional Development where she has served as instructor in the Criminal Law & Procedure and Privacy & Cybersecurity programs since 2018. Current and future courses at OPD include Issues in Criminal Law: History, Evolution & Theoretical Approaches; Pandemic Law; Foundations of Digital Crime; Emerging Risks of Digital Crime; and Nonverbal Evidence in Court and Negotiations. Prior appointments include sessional teaching for Osgoode's juris doctor program (Criminal Law, National Security Law, Crime in the Digital Age, and Law and Policing) as well as in the Sociology Department at York University (Organized Crime & Money Laundering; the Sociology of Policing). She has served as Senior Lecturer in the Faculty of Business and Law at Deakin University in Melbourne Australia and as Assistant Professor of Criminology at Ryerson University.
Dr Kirley is called to the Ontario bar and has served as criminal defence counsel as well as Assistant Crown Attorney and representative of the Office of the Children's Lawyer for the Ontario Ministry of the Attorney General. She holds PhD and LLM degrees from Osgoode, and a JD from the University of Western Ontario. Her life before law involved broadcast journalism for the Canadian Broadcasting Corporation.
Dr Kirley's PhD thesis, "Reputational Privacy and the Internet: a role for law?" has led to studies in social media law, cybercrime, and cognitive robotics related to global health, defamation, national security, and evidentiary challenges raised by the emerging law of digital speech. In a series of publications, co-authored with Dr Marilyn McMahon, Dr Kirley examines the humble emoji as a tool of crime, a precursor of digital speech, and a means of conveying human diversity through social media. She has received various distinctions for her work, including a Canada/France Foreign Government Award, European Union Centre of Excellence Award, the Oxford Internet Institute Summer Doctoral Program, the Osnabruck University Law & Culture Award, and two Nathanson Centre Graduate Fellowships at Osgoode Hall Law School. She has taught, conducted research, and presented her work at different universities including the American Graduate School of Paris; l'École des hautes études commerciales de Paris; Sciences-Po University (Paris), University of Toronto Munk School of Global Affairs; Quello School of Communications at Michigan State University; University of Limerick Faculty of Law, Ireland; Duquesne School of Law, Pennsylvania; the Instituto Universitario de Lisboa in Portugal ;and the Academy of Legal Studies in Business in Montreal. Her work is published in several peer reviewed journals.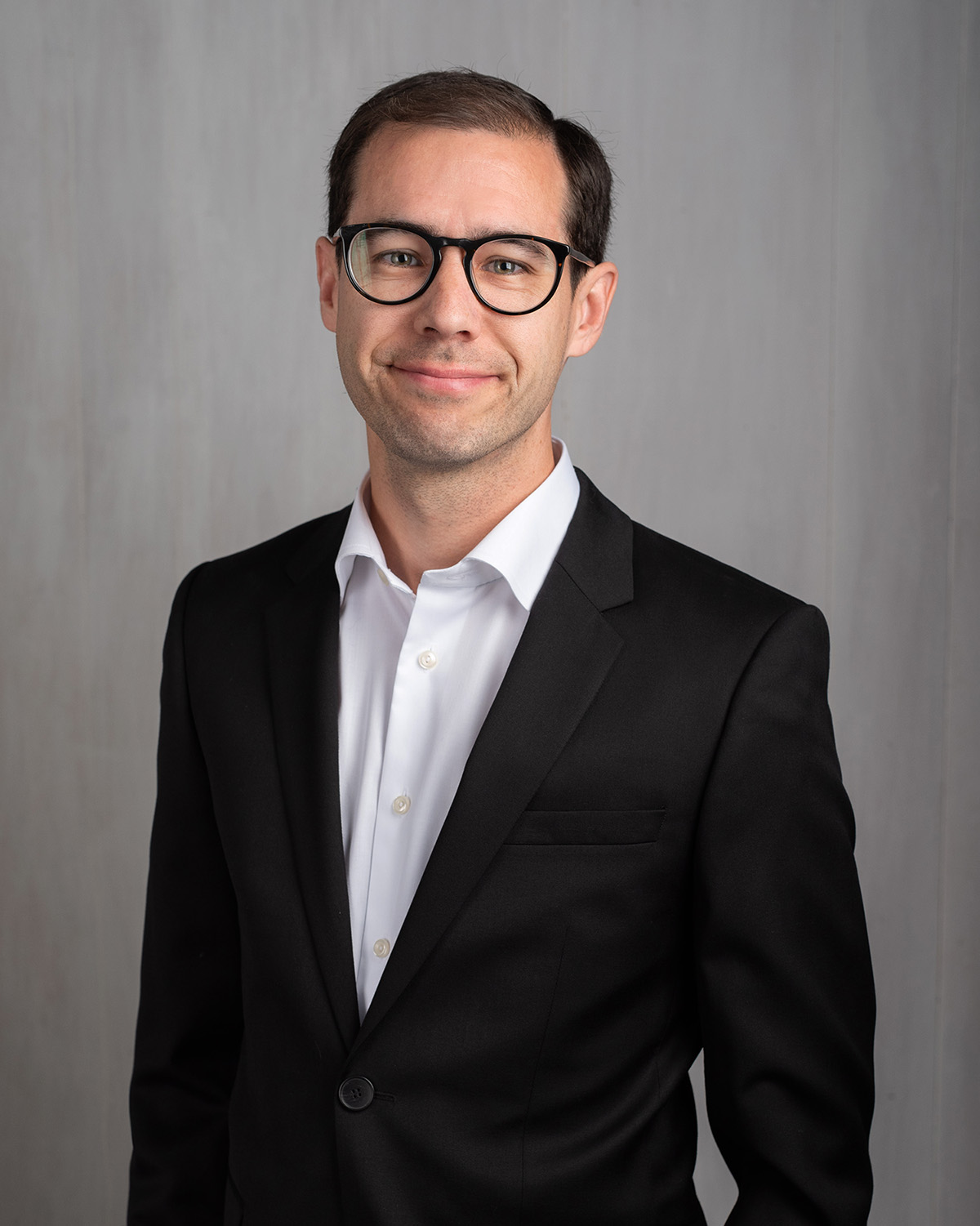 Eric Mathison, PhD, is a clinical ethicist for Alberta Health Services, a clinical lecturer at the John Dossetor Health Ethics Centre at the University of Alberta, and the chief clinical ethicist of Compass Ethics, a consulting firm. Eric regularly publishes in leading health ethics journals on values-based medicine, assisted dying, and the ethics of emerging technologies. He is also a certified health ethics consultant (HEC-C). Click here to learn more.
Professor Gerald Robertson, Q.C., is the Katz Group Chair in Health Law. He was educated at the University of Edinburgh (LL.B.) and McGill University (LL.M.), and was appointed to the Faculty of Law in 1983. He teaches health law, tort law, and conflict of laws.
Professor Robertson is the author of many publications including Mental Disability and the Law in Canada, now in its second edition, and co-author (with Madam Justice Ellen Picard) of Legal Liability of Doctors and Hospitals in Canada, now in its 4th edition. Professor Robertson has published extensively in legal and medical journals in Canada, the United States and the United Kingdom, and has also authored several law reform reports published by the Alberta Law Reform Institute.
Professor Robertson is a past recipient of the Honourable Tevie H. Miller Teaching Excellence Award, and the Law Society of Alberta/Canadian Bar Association Distinguished Service Award for Legal Scholarship.
Adjunct Professor at the Faculty of Graduate Studies (Health) at York University in Toronto.
Mary Jane Dykeman is a managing partner at INQ Law where she practises health and data law.
In her health law practice, Mary Jane focuses on clinical and enterprise risk, privacy and information management, consent, capacity and substitute decision-making, and counseling through difficult situations, including at the end of life. She has acted as in-house/general counsel to multiple Toronto teaching hospitals and was instrumental in the development of Ontario's health privacy legislation. Her data practice focuses on privacy, artificial intelligence (AI), cyber preparedness and response, and data governance. She regularly advises on use and disclosure of identifiable and de-identified data. Mary Jane applies a strategic, risk and innovation lens to data and emerging technologies. She helps clients identify the data they hold, understand how to use it within the law, and how to innovate responsibly. Mary Jane regularly consults on large data initiatives and use of data for health research, quality purposes and advanced analytics. Her consulting work extends to modernizing privacy legislation and digital societies, and she works with Boards, CEOs and CIOs on the emerging risks and trends in data to better transform the health system. She is co-founder of Canari, a startup focused on risk impact of AI.
Mary Jane is the Deputy Chair of the research ethics board at Canadian Blood Services; Past Chair of the Alzheimer Society of Toronto; Steering Committee and Data Governance Committee member to T-CAIREM, the University of Toronto's Temerty Centre for Artificial Intelligence Research in Education and Medicine. In 2017, she was awarded the Susan Hilary Davidson Memorial Award for Excellence in Health Law by the Ontario Bar Association.
Matthew Herder is the Director of the Health Law Institute as well as an Associate Professor cross-appointed to the Faculties of Medicine and Law at Dalhousie University in Halifax, Nova Scotia. Matthew's research interests cluster around biomedical innovation policy, with a particular focus on intellectual property law and practices connected to the commercialization of scientific research. For a full bio click here.
Maureen Murphy is a partner in Gowlings' Ottawa office. She practices in the areas of medical law and privacy law. She has experience representing clients before the Federal Court, Superior Court of Justice, as well as various administrative tribunals. Maureen has a particular interest in information technology and privacy law issues that affect medical professionals. Maureen provides businesses with advice on how to comply with Canada's privacy laws. She assists clients in developing privacy policies and responding to access requests. Maureen also has experience advising clients on how best to respond to a privacy breach within their organization. Maureen serves on the Ontario Bar Association Health Law Section Executive. In 2007, Maureen was a co-instructor for the Osgoode Hall Law School LLM course on Information Technology and Privacy in Health Law. She regularly speaks on medical-legal issues arising from the use of information technology in the practice of medicine.
Michele M. Warner is Litigation Legal Counsel at the Centre for Addiction and Mental Health (CAMH). In that role, she provides legal advice to the leadership, physicians and staff of CAMH with respect to forensic mental health law. She also appears before the Ontario Review Board and manages resulting appeals to the Court of Appeal.
Warner is a graduate of the University of Toronto Faculty of Law, and was admitted to the Ontario Bar in 2005. She also has an Honours Bachelor of Social Work from the University of Western Ontario, and a Masters of Social Work from Wilfrid Laurier University.
Prior to joining CAMH in 2013, Warner was a Senior Associate in the Health Law Group at Borden Ladner Gervais LLP. She practiced exclusively in the health law field, gaining familiarity with public hospitals and developing a specialization in forensic and civil mental health law. Beyond her work before the Ontario Review Board, she also has extensive experience appearing before the Consent and Capacity Board, Coroner's Inquests, the Human Rights Tribunal of Ontario, and all levels of Ontario courts. She is also a dedicated educator.
Robert Sheahan is a partner at Gowling WLG practising in health law and solicitors' negligence. He acts as General Counsel to the Canadian Medical Protective Association (CMPA), assisting physicians in the context of professional discipline matters and professional negligence. He also manages solicitors' negligence claims and errors & omissions matters for the Ottawa office of Gowling WLG.
Robert is certified by the Law Society of Ontario as a specialist in health law and has consistently been recognized by Best Lawyers in Canada and Lexpert as a leader in the fields of health care law and medical negligence, including being distinguished as Lawyer of the Year in Health Care Law for Ottawa in 2017.
He is currently an Honorary Member of the Executive of the National Health Law Section of the Canadian Bar Association. He has been an active member of the Executive since 2009 and served as Section Chair in 2011-2012. Previously, he served on the Executive of the Health Law Section of the Ontario Bar Association, including as regional representative for the East Region.
A passionate and enthusiastic speaker, Robert is an instructor at the Osgoode Hall LL.M Health Law Program and has been a guest lecturer at the University of Ottawa Faculties of Law and Medicine. He regularly presents on health law before groups, including the American Bar Association, the International Bar Association and the Society of Obstetricians and Gynaecologists.
Robert is an active supporter and coordinator of the firm's participation in events to support REACH Canada, a national non-profit charitable organization for persons with disabilities.  Having been bless with wonderful mentors over the years, Robert is committed to mentoring associates and students, and actively participating in the firm's student recruitment initiatives.
In addition to serving on the editorial board of the Electronic Healthcare Law Review, Robert has authored a number of papers, including "Liability and Privacy Considerations with Personal Health Records," "Unbundling Healthcare: The Changing Nature of the Practitioner-Patient Relationship As a Result of Electronic Health Records," "Limiting Non-Pecuniary Damages: The Effectiveness of Caps," "Expert Immunity: Canadian Implications of Jones v. Kaney" and "The Value of a Trusted Advisor."
Robert has appeared before the Ontario Provincial Court, Superior Court of Justice, Court of Appeal, as well as various administrative boards and tribunals, such as health professions boards and commercial tribunals. He is also an active member of The Advocates' Society, the International Bar Association, the County of Carleton Law Association, and a volunteer judge at moot competitions and other legal education initiatives, including serving as co-chair of the annual Courthouse Series in Ottawa from 2009 to 2015.
Tracey Bailey has over 20 years of experience in the area of health law, policy and ethics. After six years of practice in the Health Law field, Tracey moved into an academic role at the University of Alberta where she served as the Executive Director of the law school's Health Law Institute. Tracey is currently General Counsel, Health Law for the Government of Alberta.
Trudo Lemmens, CandJur, LicJur (KULeuven), LLM bioethics, DCL (McGill), is Professor and Scholl Chair in Health Law and Policy. He is cross appointed to the Dalla Lana School of Public Health, the Faculty of Medicine, and the Joint Centre for Bioethics. His research focuses on the interaction between law, governance tools, and ethical norms and values in the context of health care, biomedical research, pharmaceutical and other health product development, and knowledge production.
Since joining the Faculty of Law, professor Lemmens has been a member of the School of Social Science of the Institute for Advanced Study in Princeton, a visiting fellow of the Royal Flemish Academy of Belgium for Science and the Arts, a visiting professor at the K.U.Leuven (Belgium), the Pontificia Universidad Javeriana (Bogota, Colombia), the University Torcuato di Tella (Buenos Aires, Argentina), and the University of Otago (Dunedin, New Zealand) ; a Plumer Visiting Fellow at Oxford's St. Anne's College, and an academic visitor at the Faculty of Law and the HeLEX Center for Health, Law and Emerging Technologies of the University of Oxford.
Professor Lemmens' publications include the co-authored book Reading the Future? Legal and Ethical Challenges of Predictive Genetic Testing, the co-edited volumes Regulating Creation: The Law, Policy and Ethics of Assisted Human Reproduction, and Law and Ethics in Biomedical Research: Regulation, Conflict of Interest, and Liability, as well as numerous chapters and articles in national and international law, policy, science, medicine and bioethics journals. He has been consulted widely by national and international organizations and has presented in the area of his expertise before a variety of parliamentary committees. He is currently a member of the Advisory Committee on Health Research of the Pan American Health Organization. In the last five years, he was a member of two expert panels of the Council of Canadian Academies: one on access to health data, the other on advance requests and medical assistance in dying.
Ubaka Ogbogu is an Assistant Professor cross-appointed to the Faculties of Law and Pharmacy & Pharmaceutical Sciences at the University of Alberta in Edmonton, Alberta. Ubaka's research interests are in health law, public health law, science and health policy studies, law, bioethics and biomedicine, the legal history of public health and health care in Canada and the law of torts (with a special focus on medical malpractice and health care torts). For a full bio click here.
Vanessa Gruben is an Associate Professor in the Common Law section of the University of Ottawa, Faculty of Law where she teaches property law, family law and a seminar on access to health care. Vanessa's research focuses on the legal regulation of various aspects of assisted human reproduction including contractual disputes over frozen embryos, privacy and access to information, gamete donor anonymity, the regulation and funding of assisted reproductive technologies, and the constitutionality of the Assisted Human Reproduction Act. Her research also includes health law more generally as well as the protection of language rights in Canada. For a full bio click here.