Top notch instruction from industry thought leaders.
Tap into the minds of leading academics, judges, senior practitioners and industry experts—each a leader in their respective specialization. Learn more about the diverse range of scholars for this program.
View Program
Privacy and Cybersecurity Law Faculty
Program Director,
P. Bradley Limpert
P. Bradley Limpert is a lawyer at Limpert & Associates in Toronto. Bradley specializes in technology law, principally in the areas of litigation and commercialization. He has advised clients on over 500 licensing transactions and in over 200 financing mergers and acquisitions transactions. For a full bio click here.
Andrea Slane is Professor and Associate Dean, Research and Graduate Programs at Ontario Tech University in Oshawa. Andrea's research interests include information law, intellectual property law, privacy, and various forms of online wrongdoing. Andrea practiced trademark, copyright, privacy, and technology law at a large downtown law firm in Toronto before returning to academia in 2006. For a full bio click here.
Andrew Finkelstein has a broad civil litigation and dispute resolution practice, with an emphasis on corporate/commercial, environmental, employment and estates litigation, shareholder disputes and oppression claims, and administrative law. Before joining Chernos Flaherty Svonkin LLPin the fall of 2014, Andrew spent 10 years at Torys LLP in Toronto. He has appeared as lead counsel before all levels of court in Ontario, before a variety of administrative tribunals and in commercial arbitrations.
Bita Amani is an Associate Professor at Queen's University Faculty of Law in Kingston. Bita's research interests include intellectual property law (domestic and international), intellectual property law theory and policy and its interaction with law and development, regulating genetics and new technologies, biopiracy and protection of traditional and cultural knowledge, regulatory and ethical issues of medical/scientific research and its commercialization, privacy and data protection, social justice and regulatory diversity and feminist and critical legal studies. For a full bio click here.
Bob Tarantino is Counsel at Dentons Canada LLP and focuses his practice on the interface between the entertainment industries and intellectual property law, with an emphasis on film and television production, financing, licensing, distribution, and IP acquisition and protection. His clients range from artists and independent producers to Canadian distributors and foreign studios and financiers at every stage of the creative process, from development to delivery and exploitation.
He holds graduate degrees in law from Osgoode Hall Law School and the University of Oxford, including a PhD from Osgoode Hall Law School. Bob has been an adjunct lecturer at Osgoode Hall, Queen's University's Faculty of Law and Western University's Faculty of Law and previously served as the acting co-director of IP Osgoode's Intellectual Property Law and Technology Intensive Program. Bob is the co-author of Canadian Film & Television Business & Legal Practice (published by Thomson Reuters), and has also been recognized as one of Canada's leading lawyers in the area of entertainment law in the Lexpert / American Lawyer Guide to the Leading 500 Lawyers in Canada, Who's Who Legal: Canada and The Best Lawyers in Canada. Bob plays an active role within the legal community, having been a past Chair of the Executive Committee of the Ontario Bar Association's (OBA) Entertainment, Media and Communications Law Section and a former Chair of the Intellectual Property Institute of Canada's Copyright Policy Committee. His work with the OBA has included serving on the OBA's Board of Directors, Governance Committee, Pro Bono Committee, Equality Committee, and Council.
For full bio, click here.
Brendan Brammall practises general civil litigation. Prior to joining Chernos Flaherty Svonkin LLP, Brendan spent more than five years in the Toronto office of McCarthy Tétrault LLP, where he gained a wide range of experience in corporate/commercial, regulatory, administrative, and professional liability matters. He has appeared as counsel before all levels of court in Ontario as well as the Supreme Court of Canada. Brendan previously served as Law Clerk to the Honourable Mr. Justice Ian Binnie of the Supreme Court of Canada and was an associate in the New York office of Sullivan & Cromwell LLP.
Brendan received his law degree with honours standing from the University of Toronto Faculty of Law. He also holds a master's degree in political philosophy from the University of Oxford, which he attended as a Commonwealth Scholar, and an honours undergraduate degree in political science and international relations from the University of British Columbia. Brendan is bilingual and was called to the Ontario bar in 2007 and to the New York State bar in 2008.
Bryan McLeese practises civil litigation with a focus on commercial and business-related litigation. Prior to joining Chernos Flaherty Svonkin LLP in 2016, Bryan was a partner in the Toronto office of Davies Ward Phillips & Vineberg LLP. Bryan frequently acts on complex corporate/commercial, securities, class action, oppression, insolvency, professional negligence and defamation matters. His practice spans a wide range of industries, and his regular client base includes established financial services, real estate, mining, consumer products and professional services firms as well as a number of start-up companies and entrepreneurs with businesses in a variety of sectors. He has appeared as counsel before all levels of court in Ontario and acted on complex matters before numerous other courts and tribunals including the British Columbia, Saskatchewan and Quebec Courts of Appeal and the Ontario Securities Commission.
Bryan received his law degree from Osgoode Hall Law School. He also holds a Bachelor of Commerce Degree (with distinction) from the Rotman School of Management at the University of Toronto. Bryan was called to the Ontario bar in 2008. Bryan is a regular lecturer at the University of Toronto and a committed mentor to young students and lawyers inside and outside the firm, volunteering his time at several organizations. He is a long-suffering Maple Leafs fan and committed craft beer devotee.
Carys Craig has been a member of the Osgoode faculty since 2002, Academic Director of the Osgoode Professional Development LLM Program in Intellectual Property since 2009, and Director of IP Osgoode since 2023. A recipient of the Osgoode Hall Legal & Literary Society Excellence in Teaching Award, Dr. Craig teaches JD and graduate courses in Copyright Law, Trademark Law, and International Aspects of Intellectual Property, as well as seminars on Intellectual Property Theory and Copyright in the Digital Era. She researches and publishes in the fields of domestic, comparative and international intellectual property law and policy, with an emphasis on public interest theory and the public domain. Her recently published monograph, Copyright, Communication & Culture: Towards a Relational Theory of Copyright Law (Northampton, MA: Edward Elgar Press, 2011) critically examines the assumptions of possessive individualism embedded in modern copyright law. Her award-winning work has been cited with approval by the Supreme Court of Canada. Dr. Craig holds a First Class Honours Bachelor of Laws (LLB Hons) from the University of Edinburgh in Scotland, a Master of Laws (LLM) from Queen's University in Kingston, Ontario, and a Doctorate in Law (SJD) from the University of Toronto, where she was a graduate fellow of the Centre for Innovation Law and Policy.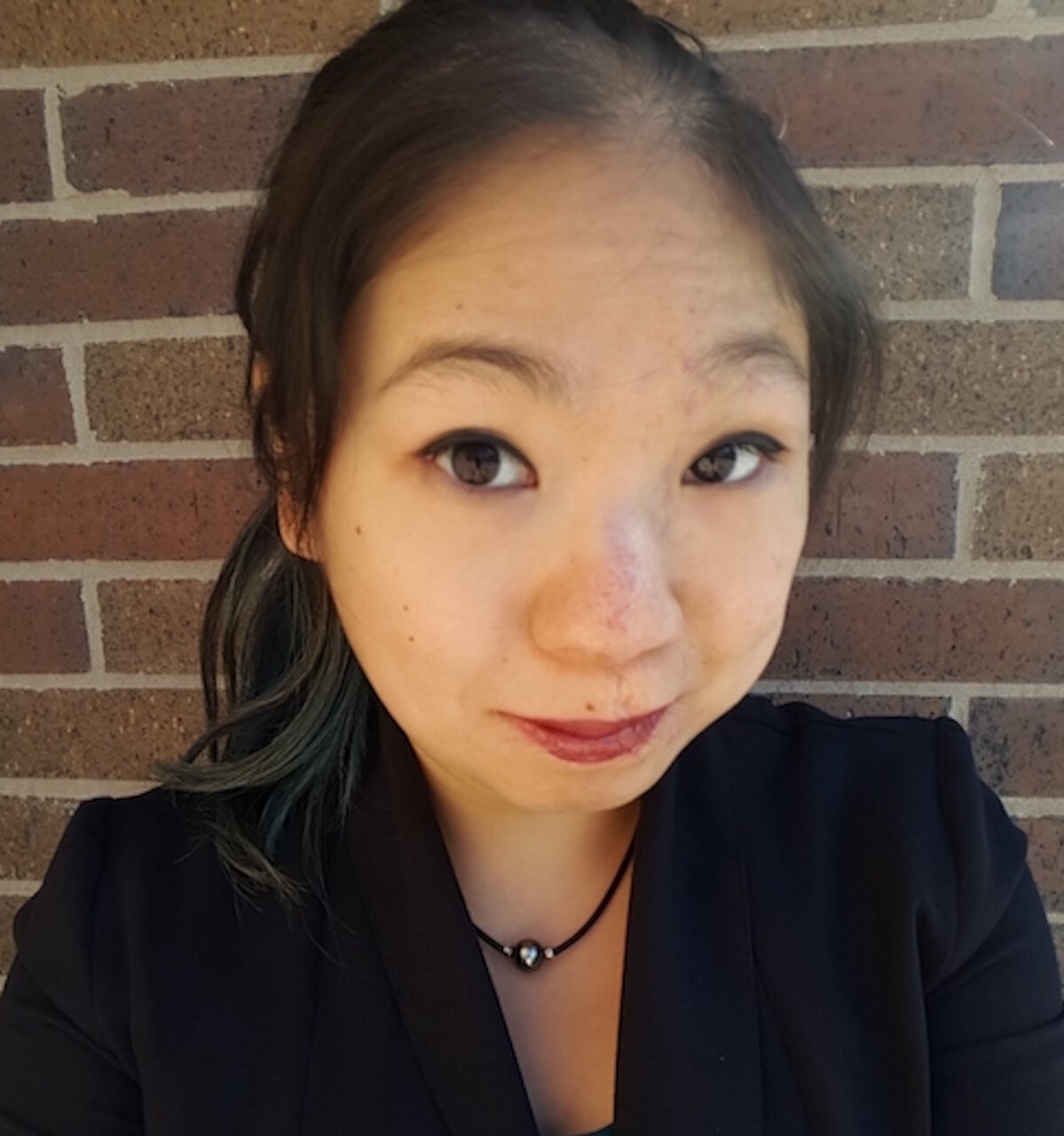 Cynthia Khoo is a Senior Associate at the Center on Privacy & Technology at Georgetown Law in Washington, DC, where her current focus includes commercial data practices and their privacy and civil rights implications—particularly algorithmic discrimination—and the impact of worker surveillance on privacy and other human rights. She is also a Canadian technology and human rights lawyer (called to the bar in Ontario), and joined the Center following seven years of legal advocacy and research specializing in digital rights and Internet policy, with a variety of non-profit organizations and as part of her (now inactive) sole practice law firm, Tekhnos Law.

Cynthia has co-authored two landmark reports by the Citizen Lab (Munk School of Global Affairs & Public Policy, University of Toronto), where she remains affiliated as a research fellow: To Surveil and Predict: A Human Rights Analysis of Algorithmic Policing in Canada (2020) and Installing Fear: A Canadian Legal and Policy Analysis of Smartphone Spyware and Stalkerware Applications (2019). She was the sole author of a groundbreaking report by the Women's Legal Education and Action Fund (LEAF), Deplatforming Misogyny: Report on Platform Liability for Technology-Facilitated Gender-Based Violence (2021). Her conference paper based on her LL.M. research—"Missing the Unintended Forest despite the Deliberately Planted Trees: Reasonable Foreseeability and Legal Recognition of Platform Algorithm-Facilitated Emergent Systemic Harm to Marginalized Communities"—received the inaugural Ian R. Kerr Robotnik Memorial Award for Best Paper by an Emerging Scholar at We Robot 2020.

Cynthia has been consulted by various levels of government and regulators in Canada and the United States as a result of her work; has given numerous public talks and guest seminars; and regularly appears in print and broadcast media. She holds a J.D. from the University of Victoria and LL.M. (Concentration in Law and Technology) from the University of Ottawa, where she worked as junior counsel at and represented the Samuelson-Glushko Canadian Internet Policy and Public Interest Clinic (CIPPIC) as an intervener in cases before the Supreme Court of Canada.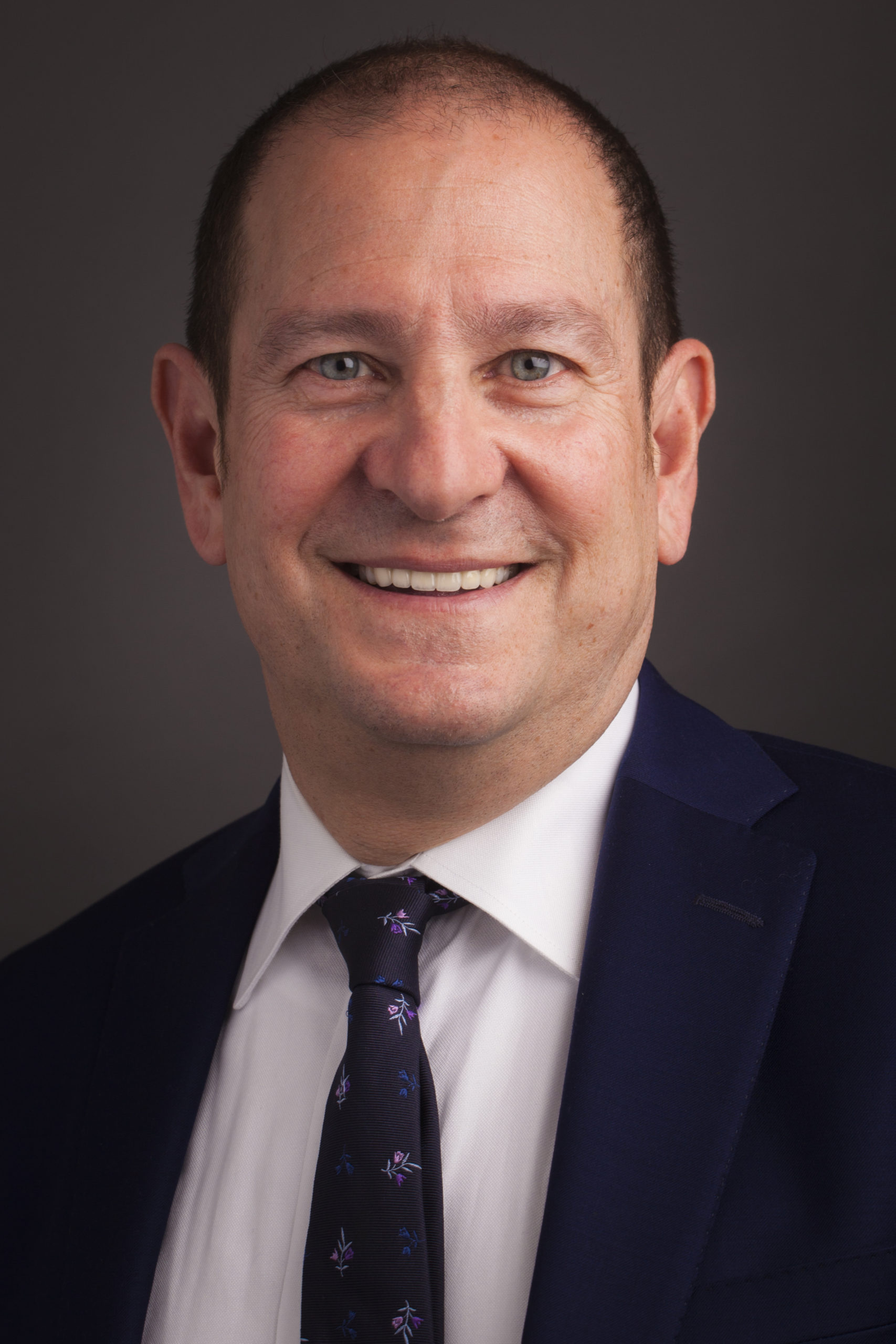 David Goodis is Assistant Commissioner (Policy & Corporate Services) with the Information and Privacy Commissioner of Ontario. David is a graduate of Western University's law school and was called to the Ontario Bar in 1988. David has represented the IPC in hearings before the Divisional Court, the Ontario Court of Appeal, and the Supreme Court of Canada.
David recently co-authored the 2017-2018 Annotated Ontario Freedom of Information and Protection of Privacy Acts, and teaches Canadian administrative law to foreign-trained lawyers at the University of Toronto's Faculty of Law.
Dr Elizabeth Kirley is a 2021-22 Visiting Scholar at the Nathanson Centre for Transnational Human Rights, Crime, and Security at Osgoode Hall Law School, York University. She is working on two invited book projects: Outsmarting the Next Pandemic: what COVID-19 can teach us (Routledge 2022) and Big Policing and Big Crime: is it all about the money? (University of Toronto Press 2022).
Dr Kirley is the recipient of the 2021 Excellence in Teaching Award for the Master of Laws program at Osgoode Professional Development where she has served as instructor in the Criminal Law & Procedure and Privacy & Cybersecurity programs since 2018. Current and future courses at OPD include Issues in Criminal Law: History, Evolution & Theoretical Approaches; Pandemic Law; Foundations of Digital Crime; Emerging Risks of Digital Crime; and Nonverbal Evidence in Court and Negotiations. Prior appointments include sessional teaching for Osgoode's juris doctor program (Criminal Law, National Security Law, Crime in the Digital Age, and Law and Policing) as well as in the Sociology Department at York University (Organized Crime & Money Laundering; the Sociology of Policing). She has served as Senior Lecturer in the Faculty of Business and Law at Deakin University in Melbourne Australia and as Assistant Professor of Criminology at Ryerson University.
Dr Kirley is called to the Ontario bar and has served as criminal defence counsel as well as Assistant Crown Attorney and representative of the Office of the Children's Lawyer for the Ontario Ministry of the Attorney General. She holds PhD and LLM degrees from Osgoode, and a JD from the University of Western Ontario. Her life before law involved broadcast journalism for the Canadian Broadcasting Corporation.
Dr Kirley's PhD thesis, "Reputational Privacy and the Internet: a role for law?" has led to studies in social media law, cybercrime, and cognitive robotics related to global health, defamation, national security, and evidentiary challenges raised by the emerging law of digital speech. In a series of publications, co-authored with Dr Marilyn McMahon, Dr Kirley examines the humble emoji as a tool of crime, a precursor of digital speech, and a means of conveying human diversity through social media. She has received various distinctions for her work, including a Canada/France Foreign Government Award, European Union Centre of Excellence Award, the Oxford Internet Institute Summer Doctoral Program, the Osnabruck University Law & Culture Award, and two Nathanson Centre Graduate Fellowships at Osgoode Hall Law School. She has taught, conducted research, and presented her work at different universities including the American Graduate School of Paris; l'École des hautes études commerciales de Paris; Sciences-Po University (Paris), University of Toronto Munk School of Global Affairs; Quello School of Communications at Michigan State University; University of Limerick Faculty of Law, Ireland; Duquesne School of Law, Pennsylvania; the Instituto Universitario de Lisboa in Portugal ;and the Academy of Legal Studies in Business in Montreal. Her work is published in several peer reviewed journals.
Fida Hindi is Legal Counsel at the Office of the Information and Privacy Commissioner of Ontario (IPC). Fida provides the Commissioner with a broad range of legal services with an emphasis on issues relating to the Personal Health Information Protection Act. Prior to joining the IPC in 2016, Fida worked at Fasken Martineau DuMoulin LLP on matters relating to privacy, information management and general civil and commercial litigation.
Following five years of practice in civil litigation specializing in Commercial Litigation and Intellectual Property Law, Professor Mgbeoji enrolled in the graduate program of Dalhousie University where he graduated, summa cum laude, with an LLM in 1999. A recipient of the Governor-General's Gold Medal for the highest academic standing at the graduate level in Dalhousie University, he undertook his doctoral research in Patent Law, graduating, summa cum laude, in 2001. Throughout his academic career, Professor Mgbeoji has won numerous academic awards, scholarships and fellowships including the Killam Scholarship and the Carl Duisberg Gesellschaft Award. His teaching and research interests are in Patent Law, Trademarks, Copyrights, Trade Secrets, International Law on the Use of Force, International Environmental Law, Biotechnology and Law, Comparative Intellectual Property Law, Indigenous Peoples, and Anthropology. Professor Mgbeoji is the author of two books – Collective Insecurity: The Liberian Crisis, Unilateralism, & Global Order and Patents and Indigenous Peoples – and he is the co-author of Environmental Law in Developing Countries: Selected Issues. Prior to joining Osgoode in July 2003, he taught at the University of British Columbia Faculty of Law.
Martin Kratz is a professor, author and retired senior technology and intellectual property lawyer. Martin was a leading technology and intellectual property lawyer and led the intellectual property and technology practices for Bennett Jones LLP. Martin's practice focused primarily on the protection and commercialization of intellectual property, information technology transactions, procurement, cloud computing, outsourcing, data protection, information and privacy law, records retention, electronic records, cyber security, and technology law generally.
Among numerous recognitions, Martin was identified as one of Canada's most creative lawyers by LEXPERT-Thomson in the US Guide to Canada's 100 Most Creative Lawyers; as one of Canada's leading lawyers in The LEXPERT/American Lawyer's Guide to the Leading 500 Lawyers in Canada in intellectual property law; as one of Canada's leading lawyers in Woodward White's The Best Lawyers in Canada for intellectual property law, technology law and information technology law; as highly recommended in technology law by the Practicing Law Institute; ranked by Chambers and Partners for both information technology law and for intellectual property law; and as a leading lawyer in intellectual property and in information technology by Lawday.
Martin is the co-director of Osgoode Hall Law School's Intellectual Property LLM program and teaches courses in that program.
Maureen Murphy is a partner in Gowling WLG's Ottawa office. Maureen's practice focuses on health law, medical defence and privacy law, including acting as counsel to the Canadian Medical Protective Association. She has experience representing clients before the Federal Court, Superior Court of Justice, as well as various administrative tribunals. Maureen has a particular interest in information technology and privacy law issues that affect physicians.

Maureen is recognized as a privacy lawyer with a proactive and practical approach to privacy compliance. She assists clients in developing privacy policies, responding to access requests, and managing data breaches.

Maureen is a co-instructor for the Osgoode Hall Law School LLM course on Information Technology and Privacy in Health Law. She regularly speaks on medical-legal issues arising from the use of information technology in the practice of medicine.
Timothy Banks is a Senior Counsel at Amazon supporting the Amazon Web Services "AWS" business in Canada. Timothy is responsible for assisting AWS in negotiating complex technology contracts and for advising AWS on a broad array of Canadian legal and regulatory issues relating to cloud computing. Prior to joining Amazon, he was a Partner at Dentons Canada LLP where he practiced privacy and cybersecurity. For a full bio click here.