Top notch instruction from industry thought leaders.
Tap into the minds of leading academics, judges, senior practitioners and industry experts—each a leader in their respective specialization. Learn more about the diverse range of scholars for this program.
View Program
Securities Law Faculty
Program Director,
Mary G. Condon
Professor Mary Condon joined the Osgoode faculty in 1992. In April 2008 she was appointed by the Ontario government as a part-time Commissioner of the Ontario Securities Commission and on June 1, 2011 she was appointed a full-time Vice-Chair. In the 2009 winter term, she served as the Owen Chair in Business Law at the Faculty of Law, University of British Columbia, where she was also the co-director of the National Centre for Business Law. Professor Condon teaches Securities Regulation and Advanced Securities in the JD program and also directs and teaches in the Professional LLM in Securities Law program. Professor Condon's research interests are focused primarily on the regulation of securities markets, investment funds, online investing, and pensions. She is co-author of Business Organizations: Principles, Policies and Practice (with Robert Yalden, Janis Sarra, Paul Paton, Mark Gillen and Ronald Davis) and co-author of Securities Law in Canada: Cases and Commentary (with Anita Anand and Janis Sarra), and author of Making Disclosure: Ideas and Interests in Ontario Securities Regulation (UTP). She has also written articles, book chapters and policy papers on topics related to securities regulation and pensions policy.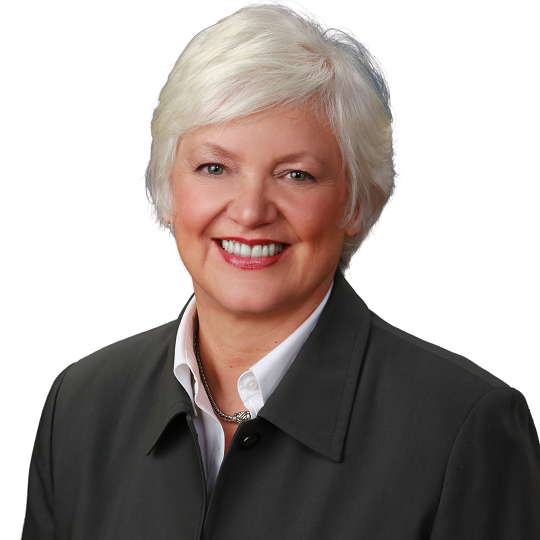 Cynthia Williams joined Osgoode Hall Law School on July 1, 2013 as the Osler Chair in Business Law, a position she also held from 2007 to 2009. Before coming to Osgoode, she was a member of the faculty at the University of Illinois College of Law and, prior to that, she practised law at Cravath, Swaine & Moore in New York City.
Professor Williams writes in the areas of securities law, corporate law, corporate responsibility, comparative corporate governance and regulatory theory, often in interdisciplinary collaborations with professors in anthropology, economic sociology, and organizational psychology.
Her book The Embedded Firm: Corporate Governance, Labor, And Finance Capitalism, co-edited with Osgoode Professor Peer Zumbansen, was published in 2011 by Cambridge University Press and was featured at the Society for Socio-Economics (SASE) Annual Conference in 2012 at MIT.
Professor Williams' work has been published in the Georgetown Law Journal, the Harvard Law Review, the Journal of Corporation Law, Theoretical Inquiries in Law, the University of New South Wales Law Journal, the Virginia Law Review, the Academy of Management Review, the Corporate Governance International Review, and the Journal of Organizational Behavior, among others.
Professor Williams has lectured and taught in China, Germany, Ireland, Israel, Italy, the Netherlands, Portugal, Scotland, South Korea, Spain, the UK and throughout Canada and the United States.
Professor Williams also engages in policy work through her board membership in the Network for Sustainable Financial Markets, a think-tank of academics and financial market participants; the Climate Bonds Initiative, an NGO established to create a new asset class, Climate Bonds, in order to finance the transition to a low-carbon economy; and as a member of the U.S. Environmental Protection Agency's Environmental Finance Advisory Board.
Heather Zordel is a Partner at Gardiner Roberts in Toronto. Heather specializes in corporate finance and securities regulatory compliance. For a full bio click here.
Josée Turcotte, LL.L, J.D, LL.M, ICD.D. Of the Quebec and Ontario bars
Josée Turcotte is the Secretary to the Ontario Securities Commission (OSC). She has an extensive background and expertise in regulation, including competition law and securities law, public law, corporate governance and administrative justice issues. Of note, she served as Deputy Secretary and as Independent Adjudicative Counsel to the OSC, as Senior Legal Counsel to the federal Competition Tribunal, and as Competition Law Officer in the Mergers Branch at the Competition Bureau. She started her legal career in private practice at Fasken Martineau DuMoulin LLP.
Ms. Turcotte holds a Master of Laws degree (LL.M.) in business law from Osgoode Hall Law School, a Civil Law degree with honours (LL.L.), and a Juris Doctor degree with honours (J.D.) from the University of Ottawa. She is a member in good standing of both the Ontario and Quebec bars. She also graduated from the Queen's Executive Program, and the Directors Education Program by the Rotman School of Business and the Institute of Corporate Directors (ICD) and holds an ICD.D designation.
She is an active member of various professional associations. She currently serves on the Board of Directors of the Society of Ontario Adjudicators and Regulators (SOAR), the Board of Directors of the Council of Canadian Administrative Tribunals (CCAT), the Executive Committee of the Public Sector Lawyers Section of the Ontario Bar Association (2009-present) where she has been elected the Chair of the Section. She previously served on the Executive Committee of the Administrative Law Section of the Ontario Bar Association (2009-2012), as a Trustee of the Toronto Lawyers Association (2008-2012), on the Organizing Committee of the SOAR's annual Conference (2006-2011), on the Conference Organizing Committee of CCAT (2011-2013) and as Co-Chair of the CCAT's 6th International Conference and 29th Annual Conference (2013).
Ms. Turcotte served as a Part-time Law Professor at the Faculty of Law of the University of Ottawa (the Evidence course) and as a Program Faculty Member at Osgoode Hall Law School, (Securities Litigation and Enforcement Course; and Foundations of Securities Regulation: Theories and Concepts), and is a frequent guest lecturer in academic settings and speaker on topics such as securities litigation, corporate governance, public law and administrative justice issues. In addition to her work at the OSC, Ms. Turcotte previously served on, and continues to serve on not-for-profit Boards of Directors and Board Committees. She is currently the Chair of the Board of Directors of The Canadian MedicAlert Foundation and serves on its Board Committees.
KAREN MANARIN is the Special Advisor on Financial Crime and the Acting Officer in Charge of the Toronto Integrated Market Enforcement Team (IMET) at the Royal Canadian Mounted Police. Reporting to the Criminal Operations Officer, Karen oversees three teams of RCMP members, civilians and public service employees in the investigation of capital market related criminal activity. Previously, Karen was the Executive Director of Professional Regulation at the Law Society of Ontario. Reporting to the CEO of the Law Society, Karen oversaw and managed a division of 170. From 2009 to 2016, Karen was Deputy Director in the Enforcement Branch of the Ontario Securities Commission (OSC) where she led 70 staff in multi-disciplinary teams. From 2006 to 2009, Karen was seconded to the RCMP Toronto IMET where she led an investigation team. From 1998 to 2006, Karen was a Senior Litigation Counsel in the Enforcement Branch at the OSC and the Acting Assistant Manager of Litigation for one year. Prior to joining the OSC, she was Counsel at Crown Law Office-Criminal at the Ministry of the Attorney General where she argued criminal appeals in the Ontario Court of Appeal and Supreme Court of Canada and prosecuted complex frauds. She was called to the Bar of Ontario in 1991. Karen is the Chair of the Board of the Columbus Centre, an affiliate of Villa Charities Inc. She has been a board member since 1991. Karen is a frequent lecturer at law schools and various continuing legal education seminars and conferences in Canada and the United States.
Michael Brown is a Senior Investigation Counsel with the Case Assessment Team in the Enforcement Branch of the Ontario Securities Commission.

Prior to re-joining the OSC, Michael was Senior Vice President, Compliance Officer & Regulatory Counsel at DBRS Limited, a designated rating organization, where Michael was primarily responsible for monitoring and assessing compliance with Canadian and US securities legislation, and providing legal advice regarding Canadian regulatory obligations and expectations for credit rating agencies.

Michael was previously a regulatory practice lawyer at Cassels, Brock & Blackwell LLP, and also served as an Assistant Manager of the Corporate Finance Branch of the OSC. During his ten years at the Commission, Michael was heavily involved in a number of policy initiatives, including the development of regulation for credit rating agencies, audit committee and corporate governance.

Michael obtained his LL.B. from Queen's University in Kingston, Ontario in 1997 and was called to the Ontario Bar in 1999. Michael also has Master of Arts degree in history from St. Patrick's College, National University of Ireland.
NAIZAM KANJI is Deputy Director of the Corporate Finance Branch at the Ontario Securities Commission and has primary responsibility for the Mergers and Acquisitions Team. He obtained his LLB from Osgoode Hall Law School, Toronto, in 1996 and was called to the Ontario Bar in 1998. In 2003, he graduated from the LL.M. (Securities Law) program at Osgoode Hall Law School.
Prior to joining the Ontario Securities Commission in 2000, he completed his articles as a law clerk to the judges of the Commercial List of the Superior Court of Justice (Ontario) and practised law as an associate with the Insolvency and Restructuring Group of McCarthy Tétrault in Toronto. Naizam was appointed Manager of the Mergers and Acquisitions Team in 2006 and Deputy Director of the Corporate Finance Branch in 2009.
Naizam has been a frequent speaker on mergers and acquisitions at conferences and law schools in Canada and the United States. He has also written papers on regulatory aspects of mergers and acquisitions law.
Professor Poonam Puri is one of Canada's most respected scholars and commentators on issues of corporate governance, corporate law, securities law, and financial regulation. She is Professor of Law and Associate Dean, Research, Graduate Studies, and Institutional Relations at Osgoode Hall Law School, York University. She is also Co-Director of the Hennick Centre for Business and Law, a joint initiative of Osgoode Hall Law School and the Schulich School of Business at York University, and was formerly the Head of Research and Policy at the Capital Markets Institute, Rotman School of Business, University of Toronto. Appointed to York University's Osgoode Hall Law School in 1997, and a recipient of its Teaching Excellence Award in 1999 and 2009, Puri is a prolific scholar who has co-authored/edited three books and written numerous articles, book chapters and reports. She has an LL.B. degree from the University of Toronto and she holds a Master of Laws (LLM) degree from Harvard Law School. Puri's work is academically rigorous as well as firmly grounded in the real-time of policy-making. It is for this reason that governments and regulators in Canada and internationally, including Industry Canada, the Ontario Securities Commission (OSC), the Canadian Senate, the Wise Persons Committee on Securities Regulation and the International Finance Corporation of the World Bank, have sought her expertise. She has advised public and private company boards of directors, and has acted as an independent expert on significant securities litigation cases and class action matters. In 2008, Puri was appointed as one of two research directors of the Canadian Ministry of Finance's Expert Panel on Securities Regulation, which has led to the proposed national securities regulator. In 2005, she was co-research director of the Task Force to Modernize Securities Legislation and also served as a member of the Ontario Securities Commission's Investor Advisory Committee from 2005 to 2007. She was President of the Canadian Law and Economics Association from 2006-2008. Professor Puri is a 2005 recipient of Canada's Top 40 under 40™ award, and the 2008 recipient of the Indo-Canada Chamber of Commerce Female Professional of the Year Award, and the 2010 recipient of the Professional Excellence Award from the Canadian Association of South Asian Lawyers and the 2010 Lawyer of the Year from the South Asian Bar Association. In 2011, Puri was named one of the 100 Most Powerful Women in Canada by the Women Executive Network. Puri is a member of the board of directors of the Greater Toronto Airports Authority and is currently chair of its Corporate Governance and Nominating Committee. Puri also sits on the Board of Governors of Mount Sinai Hospital and is a member of the National Advisory Council for Statistics Canada.
Timothy Baikie is a Senior Legal Counsel in the Market Regulation Branch of the Ontario Securities Commission. Previously, he was General Counsel and Secretary for CNSX Markets Inc. (formerly Canadian Quotation and Trading System) and had a legal and consulting practice concentrating on capital markets issues, including advising the Barbados Stock Exchange on the regulatory changes needed to establish an international securities market and the Sri Lanka Securities and Exchange Commission on demutualizing the Colombo Stock Exchange. Before that, he held a number of positions over a fourteen and one-half year period at The Toronto Stock Exchange.
Most recently, he was Director, Global Market Initiatives, responsible for analyzing market structure issues from a broad, strategic standpoint. He also assisted in developing the TSX's response to the Canadian Securities Administrators's Alternative Trading System rules, much of which was incorporated into the final rules.
Previously, he was Special Counsel, Market Regulation and Director of the Regulatory and Market Policy Division of the Exchange, in which he was responsible for policy and rule development for the equities and derivative markets, including trading and take-over bid rules. Before that, he worked in the Listings Division.
William Braithwaite is Chair of the Firm and a member of the Partnership Board and Executive Committee. He is a senior partner in the Toronto office, and former head of its Corporate Group. Mr. Braithwaite practises primarily in mergers and acquisitions (M&A) and corporate finance. In addition to acting on some of the most significant cross border merger transactions, he has acted as counsel to major Canadian corporations, boards of directors, and institutional shareholders, as well as various governments and regulatory authorities.