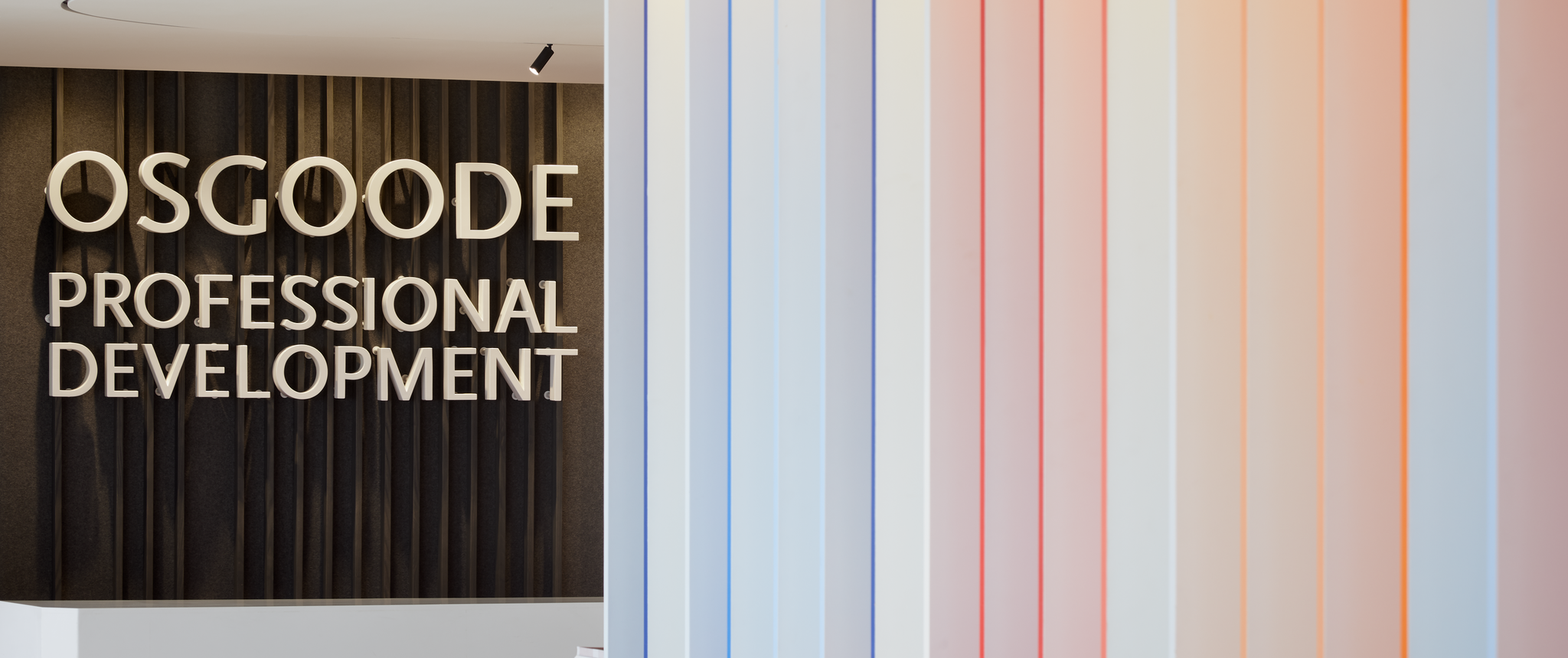 In 2007, the Truth and Reconciliation Commission of Canada was established to facilitate reconciliation between Indigenous communities and all Canadians. In 2015, the Truth and Reconciliation Commission released 94 "calls to action" to help this reconciliation process progress.
---
Among the 94 recommendations, two will stand out to law professionals today. Recommendation #27 and #28 both call for improved education of prospective and practicing lawyers on Indigenous history, particularly regarding the law. Recommendation #28 states that this new education "will require skills-based training in intercultural competency, conflict resolution, human rights, and antiracism."
Andrea Menard and Marc Bhalla, both graduates of Osgoode's LLM in Dispute Resolution, have designed a new course that intends to fill the void in the program's ability to address these recommendations from the Truth and Reconciliation Commission.
"We decided to propose a course derived from the Truth and Reconciliation 'calls to action' … that allowed us to reflect on where we are now and what steps we can take together to advance reconciliation in dispute resolution side by side – as an Indigenous person and ally joining forces and demonstrating to others that allyships can exist to improve reconciliation initiatives," Bhalla and Menard say.
As a result of this proposal, ALDR 6305: In Search of Reconciliation Through Dispute Resolution is an intensive new course that will run from July 18-July 22, 2022. The course will begin by giving students a foundational knowledge of the roots and aims of restorative justice and traditional Indigenous approaches to dispute resolution and methodologies. The course also encourages students to turn a critical eye to the justice system and the dispute resolution process.
It is not a history class, nor is it intended solely for those working or intending to work in Indigenous legal circles. Rather, this course will ask students to consider the delivery of justice, the purpose of common practices in the colonial legal system and how they will each individually fulfill their responsibility of working toward reconciliation.
On this, Bhalla and Menard say, "the idea is to welcome students who are not working directly with Indigenous Peoples to help them gain understanding. For example, we will be drawing parallels between the duty to consult and mandatory mediation that will allow aspiring and practicing mediators in all fields to reflect upon the process design, limitations and opportunities of approaches that require good faith participation and include a procedural justice element."
The course emphasizes the use of role play to better equip students to understand and practice culturally sensitive approaches overcoming systemic biases. "We both experienced the benefits of role play learning when we ourselves pursued the Osgoode LLM in Dispute Resolution, and Marc has since written a book about it," Bhalla and Menard say. These culturally appropriate role plays, developed by Bhalla and Menard, have already been used within courses at the University of Calgary.
According to Bhalla and Menard, "when it comes to reconciliation, especially for non-Indigenous peoples who may not regularly interact with Indigenous Peoples or Nations, it can be difficult to understand on their own without guidance. The Reconciliation Role Plays we developed … offer Indigenous and non-Indigenous students alike the chance to put themselves into difficult situations Indigenous Peoples face in the current Western colonial system that does not understand nor take into account Indigenous ways of being or Indigenous laws as a legitimate way of resolving conflict." These role plays extend individual choice to offer comfort for each participant as they experience the challenges and potential solutions to Indigenous issues that impact everyone.
With respect to the goals of the course, Bhalla and Menard state that they "would like students to understand that their role in reconciliation need not be as overwhelming as they may initially expect, to help them take initial steps towards inclusion in their dispute resolution pursuits and to understand the wide plausible application of Indigenous approaches that, in truth, should have been applied at contact."
On their hopes for this new initiative, Bhalla and Menard say, "our aim is to shatter stereotypes and help students who take our course understand that Indigenous Peoples cannot fit into a box or label."
Want to learn more about the Professional LLM in Dispute Resolution? Sign up for an Information Session!