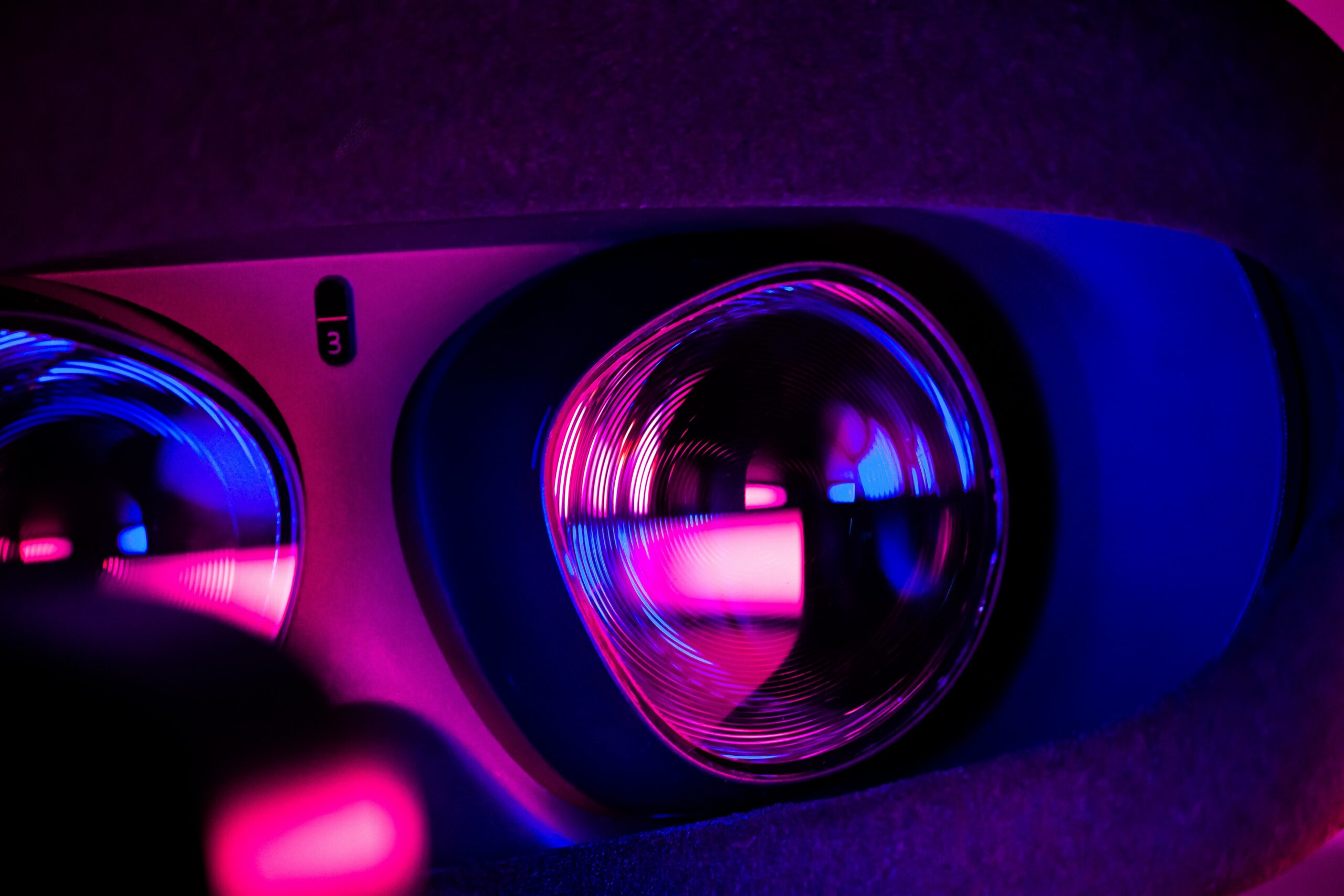 On April 5, 2022, we hosted a complimentary webinar, The Metaverse: Understanding Its Impact on the Practice of Law 2022, attracting hundreds of professionals from across Canada. Led by Aaron Grinhaus of Grinhaus Law Firm, the first Canadian law firm (and only one of a few internationally) to establish itself in the metaverse by setting up a professional office in Decentraland, discussed what the metaverse is all about, including its impact on the legal profession.
---
Aaron moderated six panelists, including:
Paul Horbal, Partner, Bereskin & Parr LLP
Dr. Elizabeth Kirley, LLM Instructor in Criminal Law, Health Law and Privacy/Security, Osgoode Professional Development
Jason Lee, Jason Lee Law Office
Rodney MacInnes, COO & AML Compliance Ninja, Outlier Solutions Inc.
Pouya Makki, Associate, Securities & Crypto Asset Law, Renno and Co
Amber D. Scott, Founder & Chief AML Ninja, Outlier Solutions Inc.
Here is a summary of key takeaways and learner questions (with answers!):
1. What is the metaverse?
The metaverse is an ambiguous and intricate term, describing the way that people and organizations interact on decentralized platforms hosted on the Internet. The term does not refer to any one specific type of platform, but rather encompasses the unique ways that we communicate and connect with technology. This includes technologies such as virtual reality and digital economies where users can create, buy and sell goods. Some platforms that refer to themselves as part of the metaverse offer digital goods such as NFTs and blockchain contracts.
2. Why should legal professionals care?
Transactions occur in this space, and where transactions occur there are bound to be disputes. Like the Internet and social media before it, the metaverse has created a wide range of novel legal questions and issues, related to jurisdiction, tax, securities, contracts, IP, AML, cybercrime and professional ethics.
3. Are there any fears on how to validate the identity of clients in the metaverse when so much of it is a computer-generated avatar?
Based on the current Rules of Professional Conduct (LSO), the client being signed up virtually is to be physically identified. This requires either an actual meeting with the client or a video call to verify their ID.
Retaining clients is the same as before: you first establish your clients' needs and then verify their identity. However, the way transactions are occurring is changing, as payment could occur via Bitcoin. There is an interesting future in that regard; as digital payments are becoming the norm, transactions that used to take 28 days now take an hour.
4. Are there greater risks?
While risks persist, there are phenomenal tools available that allow people to manage those risks. Since we have been accepting digital currency since 2016, people need to understand risk modelling tools and how to effectively employ them. Moreover, as a percentage of economic activity, estimates suggest that there is less crime in the cryptocurrency space overall than there is elsewhere. The risks are not much different from those that people face in the everyday world. In a sense, it is the same risk, only digitized.
5. How will current laws apply to metaverse transactions and interactions?
Lawyers should prepare themselves as the rules regarding transactions and interactions may need to evolve. The three areas that lawyers must address: competence (online payments), confidentiality (in a public forum) and handling clients' funds.
6. What are the implications for IP?
The different metaverse platforms encourage users to submit content (intellectual property). In this way, they are creating intellectual property. Intellectual property laws dealing with the license of content are governed by the terms of use for each platform. For example, Roblox, Decentraland and Facebook's terms of use are all different. While one benefit can be exclusivity, some terms of use agreements – such as Decentraland's – allow others to use your content. On Roblox it is a lot more restrictive, as Roblox can use your work but individuals need your permission.
7. Who set up the rules of the metaverse? Who sets it up and oversees it? Are there rules?
The metaverse is not a single place so there are no universal rules, rather, think of the metaverse as more as a series of immersive digital applications. Accordingly, the rules are set by the creator of the application through which you are engaging with in the metaverse. Think of the likes of Facebook's and Twitter's community standards, the same will apply to metaverse applications. In addition to this, there will be overlying national rules and regulations and supra-national regulations such as the European Union's General Data Protection Regulation (GDRP).
8. Do we treat the property owned in the metaverse as personal property or real property? Which jurisdiction governs the transaction?
"Land" in the metaverse is not actually real estate, but instead a non-fungible token (NFT), which is considered personal property. The jurisdiction would depend on several facts and would implicate the same jurisdictional rules that apply to commercial transactions.
9. If an NFT or a crypto currency was bequeathed via Will, do we treat it as personal property? Which jurisdiction govern the transaction?
Yes, it is treated as personal property. See above regarding jurisdiction.
10. Do we consider gains generated by trading in crypto in the metaverse as capital gains or income tax?
It depends. If the assets that you are trading are being traded during business, it will more likely be considered as current income as opposed to capital gains. This is as opposed to digital assets that are being held long-term. For example, if you bought Bitcoin in 2014 and sold it in 2016 (as opposed to purchasing it in 2014 and trading it between several other digital assets), it will more likely be treated as capital property and then when sold would generate a capital gain. It is a fact specific analysis.
In conclusion, the metaverse is still in its early stages, so we are left to wonder what could be and several questions remain a mystery. Whichever direction the metaverse takes, Osgoode Professional Development will continue to monitor the implications and impact on the practice of law. In the meantime, you can learn about future courses related to the metaverse here.
For further reading:
Human rights in cyberspace:
John Perry Barlow's creation, the Electronic Frontier Foundation's article, "Virtual worlds, real people: human rights in the metaverse".
What is a Decentralized Autonomous Organization (DAO)?

Michael Geist, Why Less is More When It Comes to Internet Jurisdiction? Communications of the AMC (2917) 60:1, 26-28
Get complimentary access to a recording of Osgoode's Metaverse Webinar.