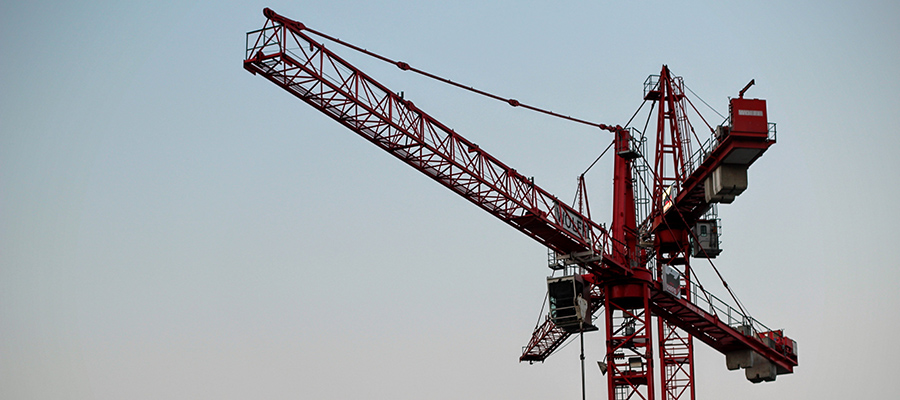 *This is Part III of a three-part feature on the 'powerhouse trio' of women in construction and energy. Read Part I and Part II.
For the last installment of our feature on women in construction and energy, we had the pleasure of speaking with Sharon Vogel. Sharon was retained, (along with Bruce Reynolds) as co-counsel by the Ontario government to review and make recommendations about Ontario's Construction Lien Act (now replaced by the Construction Act) largely based on their report "Striking the Balance: Expert Review of the Construction Lien Act.". You could say that Sharon is a construction law rockstar!
Your impressive and inspiring legal career of 25 years continues to reach new heights. How have your background and experience led you to your current role with Singleton Urquhart Reynolds Vogel LLP, and as co-counsel for both the federal and provincial governments?
I had terrific mentors who encouraged me to specialize in this area and helped me develop the necessary skills. I have enjoyed the intellectual challenge of helping clients determine the best pathways to resolve significant disputes. Having the opportunity to be involved in complex projects and learn about the construction process has been fascinating.
I am very interested in public policy initiatives that affect the construction industry and that they ensure that industry participants have equal opportunities to participate on an even playing field. I think that having practiced construction law for the last 27 years helps me to understand some of the problems, in particular in relation to payment delays that are faced by those who participate in the construction industry.
I am really enjoying my role at Singleton Urquhart Reynolds Vogel LLP, as it is giving me the opportunity to grow the business working with a wonderful team focused on an industry we understand well.
What are some of the challenges you faced along the way and how did you overcome them?
I did face a few challenges along the way, including the reality of practicing in an area where very few women practiced. But, I am so happy to see that is changing and that now, from time to time, women may be the majority of participants sitting around a boardroom table resolving a problem. I have been lucky to have some great women mentees and it is such a pleasure to watch them develop as outstanding lawyers.
I have also struggled with achieving a balance between the demands of my work, which can be intense, and family needs. As my children grow up, I try to carve out focused time to spend with them. They are interested in the evolution of my career and it is good to see their engagement.
Tell us about:
a. Your experience as a long-standing "Leading Lawyer", "Best Lawyer", "Top 25 Lawyer" and "Who's Who" in both Construction and Infrastructure Law as well as ADR. How did you get involved in these areas and why do you remain committed to them?
I have practiced solely in the area of construction and infrastructure for the last 27 years. Building connections have been key to any success I may have achieved. I am very lucky to have terrific colleagues in the construction industry who have supported and encouraged me and reinforce my commitment to this fascinating area of the law.
b. Your policy experience as co-counsel for both the federal and provincial government
My partner, Bruce Reynolds and I were retained as co-counsel by the provincial government to review the Construction Lien Act and to draft an expert report on our findings with respect to recommendations for changes to the Act. We then worked closely with the Ministry of the Attorney General in drafting Bill 142, which included 98 out of the 101 recommendations presented in their report. Bill 142 "An Act to Amend the Construction Lien Act" was proclaimed in the Ontario Legislative Assembly in December 2017.
Once we were retained by the federal government to do a similar review, we drew on our knowledge learned through the stakeholder consultation process which was part of the provincial mandate, to prepare a Stakeholder engagement process. We then generated a report containing a package of recommendations on prompt payment and adjudication. We met with over 500 Stakeholders in 55 separate meetings. The entire process was complete in about four months. It was good to have the opportunity to reach out and hear the concerns of many construction industry groups in almost every province and territory.
What made you want to participate in the OsgoodePD Certificate in Construction Law program and Deconstructing Ontario's New Construction Act Series?
I am interested in sharing my knowledge and first-hand experience with the students in the program. It would be great to teach with other experienced lawyers in the field and to learn from them as well as the students.
How has the construction industry/landscape changed in the past 25 years? How might things change in the next 25 years?
Over the past 25 years, we have seen tremendous advances in technology in both the construction industry and construction law. This has changed the way projects are built, the way contracts are put together, and the way disputes are addressed.
We have recently seen many changes in the area of security of payment legislation. Over the next 25 years, we expect to see the continued growth and development of the construction industry.
---
Sharon Vogel, is a Partner and acts as co-chair of Singleton Urquhart Reynolds Vogel LLP's Construction and Infrastructure Law practice group. Her construction practice involves construction disputes relating to large-scale infrastructure, industrial and commercial projects. She specializes in the negotiation, mediation, arbitration, and litigation of construction disputes.