Program Director
Pamela Chapman
Legal Educator & Consultant
Eligible for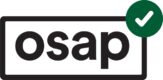 A joint program of the Society of Ontario Adjudicators and Regulators (SOAR) and Osgoode Professional Development
The Certificate in Adjudication has trained hundreds of professionals with the practical skills and legal knowledge they need to perform effectively in the administrative adjudication arena.
Now available as a blended online program, this online format includes the same elements that have made the Certificate in Adjudication a premium learning experience for more than 10 years.
In an interactive, online environment, learn to run a fair and effective administrative proceeding. The online format combines the benefits of flexible asynchronous learning – giving you the choice to learn when and where you want to – with live engagement with your peers, faculty and experienced adjudicators.
You will get a solid foundation in the legal underpinnings of administrative adjudication, develop and refine your adjudication skills, and learn practical strategies for effective hearing management. Learn at your own pace, and have access to resources for 120-days.
What You'll Learn:
A foundation in the key principles of administrative law
Learn how to manage a hearing ‒ from start to finish
Explore the evolving challenges faced by administrative adjudicators
Discuss common challenges, and successful strategies, with other adjudicators
Highlights of the Blended Certificate
Consists of five modules specifically designed for online learning:
Modules 1-3 is online, self-paced
Modules 4 and 5 to be held in an interactive live online session
Hands-on participation in an online decision writing and simulated e-hearing session
Virtual office hours and messaging forum to connect with faculty and your peers
Live chats with experienced adjudicators and leaders in administrative justice
Who Should Attend
Recent appointees to administrative agencies, boards and tribunals
Members of disciplinary bodies
Adjudicators from the provincial, federal or municipal sectors
Leaders required to conduct hearings in the broader public sector, including health and education
Professionals looking to transition into the adjudicative sector
Legal professionals who regularly appear in front of administrative boards, tribunals or agencies
Faculty
Program Director
Pamela Chapman
Legal Educator & Consultant
Instructors
Register
Jan 29 & Feb 12, 26 & Mar 21 & 22, 2024
Time
March 21, 2024
9:00 a.m – 4:00 p.m (ET)
March 22, 2024
9:00 a.m – 4:00 p.m (ET)
Winter 2024 TERM

Module 1: Online, Self-Paced 
Available January 29, 2024
To be completed online, asynchronously at your own pace over a few weeks.
Module 2: Online, Self-Paced 
Available February 12, 2024
To be completed online, asynchronously at your own pace over a few weeks.
Module 3: Online, Self-Paced 
Available February 26, 2024
To be completed online, asynchronously at your own pace over a few weeks.
Module 4: Online, Live
March 21, 2024
To be held in an interactive live online session.
Module 5: Online, Live
March 22, 2024
To be held in an interactive live online session.
Printable Registration Form
If a downloadable form is required, please contact osgoodepd@osgoode.yorku.ca.
"Is financial assistance or funding available?"
As law evolves, we know how important it is to stay up to date. We also understand the financial implications of continuously upgrading your professional skills and knowledge. For more information on available options, including Job Grants, OSAP, please visit:
Certificate Requirements
To receive an Osgoode/SOAR Certificate, you must complete all online, self-paced program modules and successfully complete the live workshop sessions.
CPD and Accreditation
OsgoodePD is an accredited provider with the LSO, the Law Society of BC and NY CLE Board. Select your location to view the eligible hours you may claim.
Contact us for inquiries about other provinces.
| | |
| --- | --- |
| Substantive | 21h |
| Professionalism | 7h |
| EDI | 4h |
| Total | 32h |
Are you reporting hours from a previous date?
View our CPD & Accreditation page to see previously calculated hours for this course.
You may also be interested in…
Deeper Learning Opportunities
Single Course Enrollment
Do you have an LLB/JD? Consider taking a single LLM course for deeper learning in a specific area of practice – all credits will apply towards a Professional LLM.
Explore LLM courses
Frequently Asked Questions
Client and Technical Support
Have questions? Get advice in person, by email or over the phone.
Online Technical Requirements
To ensure you do not encounter any issues that will impact or limit your learning experience, please review the following information.