Program Chairs
Andrew Wong
Osler Hoskin & Harcourt LLP
Nick Boutselis
Global Compliance, Strategy & Construction, BMO
Eligible for: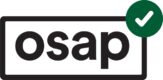 Signing the contract is not the end, it's the beginning.
Once you or your organization have entered into a contract and put the management building blocks in place, you need to ensure that you are properly equipped to manage its implementation and handle all of the problems that may come up during its lifecycle.
In this Osgoode certificate program, you will gain valuable insights from legal and contract management experts about assessing and managing risk, and tips for minimizing risk and maximizing performance. You will gain substantive knowledge and the practical skills needed to execute an efficient, and cost-effective contract management process.
This intensive, five-day certificate, will give you the tips and strategies you need to address some of the most challenging and complex situations that can negatively impact your contract management process.
What You'll Learn
Identifying potential risks and how to control them in maximally cost-effective ways
Recognizing all of the pre-contract considerations that affect contract management – what you need to look out for
Evaluating contract performance
Handling changes to contract including amendments and changes in circumstances
Monitoring implementation of the contract and remedy performance issues
Ensuring everyone is on the same page: Alignment and governance of the internal legal, commercial, procurement, technical and administration teams
There will be ample opportunity for discussion of practical issues with colleagues and program faculty.
Eric Menezes
Project Manager, City of Vaughan (2021 Online Participant)
"The program was extremely useful with a lot of very relevant data provided. Downloadable material will be very handy for future reference."
Who Should Attend
Contract/Project Managers
Directors/Managers, Contract and Legal Services
Contract Analysts/Specialists
Contract Registration Coordinators
Faculty
Program Director
Andrew Wong
Osler Hoskin & Harcourt LLP
Nick Boutselis
Global Compliance, Strategy & Construction, BMO
Agenda
View the 2023 program brochure and agenda to see what you'll learn from leading experts. A detailed agenda for the upcoming program will be available soon.
"Is financial assistance or funding available?"
As law evolves, we know how important it is to stay up to date. We also understand the financial implications of continuously upgrading your professional skills and knowledge. For more information on available options, including Job Grants, OSAP, please visit:
Sarah Dammermann
Canadian Nuclear Laboratories (2018)
"This was exactly what I was hoping for. Multiple topics taught by a range of experts all of which I have found informative and applicable to my job."
Certificate Requirements
To receive an Osgoode Certificate, you must view all program days (live or archive), and successfully complete an online assessment within 30 days of the last module.
CPD and Accreditation
OsgoodePD is an accredited provider with the LSO, the Law Society of BC and NY CLE Board. Select your location to view the eligible hours you may claim.
Contact us for inquiries about other provinces.
| | |
| --- | --- |
| Substantive | 30h 15m |
| Professionalism | 1h |
| Total | 31h 15m |
| | |
| --- | --- |
| Substantive | 30h 15m |
| Professionalism | 1h |
| Total | 31h 15m |
Are you reporting hours from a previous date?
View our CPD & Accreditation page to see previously calculated hours for this course.
You may also be interested in…
Deeper Learning Opportunities
Single Course Enrollment
Do you have an LLB/JD? Consider taking a single LLM course for deeper learning in a specific area of practice – all credits will apply towards a Professional LLM.
Explore LLM courses
Frequently Asked Questions
Client and Technical Support
Have questions? Get advice in person, by email or over the phone.
Online Technical Requirements
To ensure you do not encounter any issues that will impact or limit your learning experience, please review the following information.