Program Directors
Patrick Case
Assistant Deputy Minister, Education Equity Secretariat, Ontario Ministry of Education
Ruth Goba
Former Founding Executive Director BLAC/ Former OHRC Interim Chief Commissioner
Eligible for: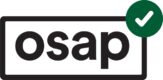 A unique, practical program focused on assessing, balancing and resolving human rights issues.
This is your chance to hear from some of Canada's leading experts at a time when addressing human rights has never mattered more.
Interpreting and applying human rights legislation presents a complex and often unique set of challenges. The Osgoode Certificate in Human Rights Theory & Practice, designed specifically for lawyers, human rights and human resources professionals, will give you the knowledge to correctly apply the appropriate regulatory framework to protect your organization, your employees and yourself.
The increased focus on human rights as evidenced by the #MeToo and Black Lives Matter movements has served to underscore the importance of being able to understand and, more importantly, apply human rights concepts in today's rapidly changing world. A stellar faculty of practicing lawyers, human rights professionals and academics will address key themes along with giving you the skills you need to competently and confidently handle human rights issues
Registration includes 120-day unlimited, online access to the recorded program.
What You'll Learn
Theories of rights and theories of discrimination
The duty to accommodate in relation to gender, disability, religion/creed, family status and other human rights grounds
The interplay between human rights legislation and other related legislative regimes
How to address competing rights
Strategic decision-making skills to resolve complaints through informal or formal processes
Understand the role of human rights agencies (Commissions, Tribunals, Advocacy Centres) and the Courts
How to identify and resolve ethical issues and issues of fairness in human rights matters
What remedies are available, including damages and innovative solutions crafted by human rights tribunals
Approaches for dealing with the aftermath of a human rights complaint
Who Should Attend
Human Rights Professionals
Human Resource Professionals
Diversity, Equity and Inclusion Professionals
Employment and Labour Law Practitioners
Trade Union Representatives
Nancy Sims
Director, Centre for Human Rights, Equity & Diversity, Humber College
"The five days of intensive sessions were most rewarding. As a human rights practitioner, I got the opportunity to deepen my theoretical understanding of human rights law in Canada. Simultaneously, I gathered new skills in promoting the prevention of human rights violations at the post-secondary level…. Thanks to Pat Case for his vision and having the courage to step into the 'gap'."
Faculty
Program Directors
Patrick Case
Assistant Deputy Minister, Education Equity Secretariat, Ontario Ministry of Education
Ruth Goba
Former Founding Executive Director BLAC/ Former OHRC Interim Chief Commissioner
Advisory Board
Antonella Ceddia
Litigation and Lead Human Rights Lawyer, City of Toronto, Legal Services Division
Shelagh Day
President & Senior Editor, Canadian Human Rights Reporter
Fo Niemi
Executive Director, Centre for Research Action on Race Relations (CRAAR)
Dora Nipp
Human Rights Education & Change Specialist, Ontario Human Rights Commission
Susan Ursel
Ursel Phillips Fellows Hopkins LLP
Laura Mae Lindo
Former Director, Diversity and Equity Office, Wilfrid Laurier University
"What a phenomenal program! Each day has led us into a much richer understanding of such important issues and ideas."
Register
We're sorry, the upcoming dates for this program aren't confirmed yet.
If you're interested in the next program offering, complete this form and we'll email you once new dates are announced.
Printable Registration Form
If a downloadable form is required, please contact osgoodepd@osgoode.yorku.ca.
"Is financial assistance or funding available?"
As law evolves, we know how important it is to stay up to date. We also understand the financial implications of continuously upgrading your professional skills and knowledge. For more information on available options, including Job Grants, OSAP, please visit:
Certificate of Program Completion
In order to receive an Osgoode Certificate, participants must complete all program modules, and pass the multiple choice online exam.
CPD and Accreditation
OsgoodePD is an accredited provider with the LSO, the Law Society of BC and NY CLE Board. Select your location to view the eligible hours you may claim.
Contact us for inquiries about other provinces.
| | |
| --- | --- |
| Substantive | 27h 35m |
| Professionalism | 1h 15m |
| EDI | 3h 10m |
| Total | 32h |
Are you reporting hours from a previous date?
View our CPD & Accreditation page to see previously calculated hours for this course.
You may also be interested in…
Deeper Learning Opportunities
Single Course Enrollment
Do you have an LLB/JD? Consider taking a single LLM course for deeper learning in a specific area of practice – all credits will apply towards a Professional LLM.
Explore LLM courses
Frequently Asked Questions
Client and Technical Support
Have questions? Get advice in person, by email or over the phone.
Online Technical Requirements
To ensure you do not encounter any issues that will impact or limit your learning experience, please review the following information.