Program Chair
Martha Harrison
Partner, McCarthy Tétrault LLP
Eligible for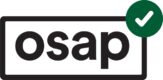 New for 2023!
This is a pivotal time for supply chain management.
Supply chain disruptions continue at a record high. As a result of massive and continuing interruptions precipitated by the COVID-19 pandemic, businesses are still trying to cope with changes to their processes for the supply of goods, and effectively manage risk.
As a professional who advises on or works in supply chain, international trade, or procurement this new Osgoode Certificate is a unique, practical program that will give you an integrated understanding of the fundamental legal and business issues involved in developing, maintaining, de-risking and managing supply chains, along with the skills you need to effectively deal with the legal, regulatory, business, social and policy issues related to international trade and sustainability in today's world.
Over five weekly modules and delivered in a live, online format, you will learn from and network with leading industry professionals and senior legal practitioners. You will work through analyze real-world examples and leave the program with a thorough understanding of the complex laws and regulations affecting supply chains today along with practical tools that you can immediately use, including an issue-spotting checklist.
Partner
Registration includes 120-day unlimited, online access to the recorded program.
What You'll learn
How to identify legal issues at each stage of the supply chain process and what to do about them
Tactics to ensure compliance with international trade laws and customs
How to ensure that your products/processes are compliant with evolving laws and practices
Tips and tools for navigating sanctions and export controls
Strategies for managing supplier relationships
Supply chain competition and antitrust issues, including collusion, price-fixing and suppliers as competitors
Need to know shipping terms and when risk transfers
Methods to reduce risk through strategic sourcing
Governance considerations for sustainable supply chains
Best practices for negotiating and drafting a purchase agreement to mitigate risk
Who Should Attend
Lawyers that practice or advise in areas such as international trade, customs, procurement, cross-border transactions, transportation, foreign investment, logistics or construction
Professionals that work in procurement, manufacturing, oil and gas, natural gas, construction, consumer products/retail, agriculture or other that deals with supply chain
Senior leadership at organizations with a cross-border function
Trade compliance professionals
Government workers that handle trade, customs, supply chain or shipping regulations
Accounting and finance professionals
Faculty
Program Chair
Martha Harrison
Partner, McCarthy Tétrault LLP
Advisory Board
Amesika Baeta
District Manager, GTA West, Export Development Canada
Shayne Dalton
Assistant General Counsel, Supply Chain & Operations, Pratt & Whitney Canada
Warrington Ellacott
Senior Manager, Government Relations, Whirlpool Canada, and Chair of the Board of Directors, Canadian Association of Importers and Exporters
Agenda
View the 2023 program brochure and agenda to see what you'll learn from leading experts. A detailed agenda for the upcoming program will be available soon.
Register
Dates coming soon. Learn more now.
Registration for this program is now closed.
Interested in the next program offering? Complete this form and we'll email you once new dates are announced.
Time
Dates coming soon. Learn more now.
Printable registration form
If a downloadable form is required, please contact osgoodepd@osgoode.yorku.ca.
"Is financial assistance or funding available?"
As law evolves, we know how important it is to stay up to date. We also understand the financial implications of continuously upgrading your professional skills and knowledge. For more information on available options, including Job Grants, OSAP, please visit:
Certificate Requirements
In order to successfully receive an Osgoode Certificate, participants must complete all program modules, and successfully complete an online assessment by December 20th, 2023.
CPD and Accreditation
OsgoodePD is an accredited provider with the LSO, the Law Society of BC and NY CLE Board. Select your location to view the eligible hours you may claim.
Contact us for inquiries about other provinces.
| | |
| --- | --- |
| Substantive | 28h 10m |
| Professionalism | 4h 30m |
| EDI | 30m |
| Total | 33h 10m |
Are you reporting hours from a previous date?
View our CPD & Accreditation page to see previously calculated hours for this course.
SCMAO
This certificate has been accredited by the SCMAO for 15 CPD Credits.
You may also be interested in…
Deeper Learning Opportunities
The Osgoode Certificate
Stay competitive with deep dives into the most critical issues in law. Taught by leading experts and designed for flexible learning, choose from multi-day programs or take courses at your own pace to build towards a certificate.
Explore certificates
Single Course Enrollment
Do you have an LLB/JD? Consider taking a single LLM course for deeper learning in a specific area of practice – all credits will apply towards a Professional LLM.
Explore LLM courses
Frequently Asked Questions
Client and Technical Support
Have questions? Get advice in person, by email or over the phone.
Online Technical Requirements
To ensure you do not encounter any issues that will impact or limit your learning experience, please review the following information.