Program Director
Gillian Kafka
General Counsel, Chief Privacy Officer and Chief Information Security Officer, Winterlight Labs
Eligible for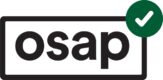 Globally, in recent years, healthcare has accounted for more privacy breaches than any other industry.
The number of incidents continues to rise as healthcare institutions are frequently in the news for mismanaging personal health information.
Breaches and missteps can result in significant reputational risk and institutional liability. Maintaining adequate privacy around health information is a core priority of patients, medical institutions and professionals, software vendors, and clinical researchers.
A web of regulatory instruments and best practices have developed to protect sensitive medical data. These ensure that only those who require access for treatment or research purposes are able to view this most personal category of private information. Failure to adopt adequate protective initiatives can leave patients vulnerable to the loss of highly sensitive personal information and medical organizations liable for breeches that can lead to class actions and a loss of trust by their patient populations.
Registration includes 120-day unlimited, online access to the recorded program.
What You'll Learn
Demystifying the regulatory landscape: PHIPA, PIPEDA, MFIPPA, FIPPA and other targeted or sector specific laws (such as Public Hospitals Act, Mental Health Act, Health Protection and Promotion Act, Long-Term Care Homes Act etc.) and Privacy Act
Strategies and tactics for lost or stolen devices, including best practices for storing data
Responding to privacy breaches
Creating effective consent directives
Managing data sharing agreements with vendors and other patient services
Best practices for effective data management and ensuring data integrity
Determining and minimizing risk: medical devices and other sources of patient information
Conducting privacy impact assessments
Managing threat risk assessments
Understanding how to meet audit requirements and managing the costs of data verification
Guidelines for cross border data sharing (particularly in cloud-based services)
Endorsed by
Who Should Attend
Privacy officers and other privacy professionals working in healthcare settings
Health records leaders/custodians
Lawyers advising on privacy issues and information technology or health law
Regional Health Authorities
Faculty
Program Directors
Gillian Kafka
General Counsel, Chief Privacy Officer and Chief Information Security Officer, Winterlight Labs
Advisory Board
Abigail Carter-Langford
Vice President, Governance, Risk & Compliance, Chief Privacy Officer, Canada Health Infoway Inc.
Anna Gibson-Olajos
Executive Director, Powassan & Area Family Health Team
Martina Munden
General Counsel, Nova Scotia Health Authority (NSHA)
Cathy Yaskow
Director of Information Stewardship, Access & Privacy, Vancouver Island Health Authority
Instructors
Register
Dates coming soon. Learn more now.
Registration for this program is now closed.
Interested in the next program offering? Complete this form and we'll email you once new dates are announced.
Time
Dates coming soon. Learn more now.
Printable Registration Form
If a downloadable form is required, please contact osgoodepd@osgoode.yorku.ca.
"Is financial assistance or funding available?"
As law evolves, we know how important it is to stay up to date. We also understand the financial implications of continuously upgrading your professional skills and knowledge. For more information on available options, including Job Grants, OSAP, please visit:
Certificate Requirements
You will receive an Osgoode Certificate upon completion of this program as follows:
Attend Modules 1-4 (live online or via recorded archive);
Attend Day 5 (live online); and
Successfully complete an online assessment within 30 days of the last module
NOTE: Module 5 MUST be done live online on February 22, 2023.
CPD and Accreditation
OsgoodePD is an accredited provider with the LSO, the Law Society of BC and NY CLE Board. Select your location to view the eligible hours you may claim.
Contact us for inquiries about other provinces.
| | |
| --- | --- |
| Substantive | 26h 25m |
| Professionalism | 3h |
| EDI | 3h |
| Total | 32h 25m |
Are you reporting hours from a previous date?
View our CPD & Accreditation page to see previously calculated hours for this course.
Accreditations:
CCHL:
The Canadian College of Health Information Management (College) is the national
organization for certified health information professionals and specialists in Canada.
The College requires all professional members to complete continuing professional
education (CPE) activities as an integral part of their membership. This course is
eligible for 10 MOC II credits.

LawPRO:
This program is approved for LAWPRO's Risk Management Credit.
You may also be interested in…
Deeper Learning Opportunities
Single Course Enrollment
Do you have an LLB/JD? Consider taking a single LLM course for deeper learning in a specific area of practice – all credits will apply towards a Professional LLM.
Explore LLM courses
Frequently Asked Questions
Client and Technical Support
Have questions? Get advice in person, by email or over the phone.
Online Technical Requirements
To ensure you do not encounter any issues that will impact or limit your learning experience, please review the following information.