Program Directors
Lauren Bernardi
Bernardi Human Resource Law LLP
Brian Gottheil
Bernardi Human Resource Law LLP
Eligible for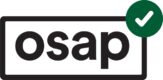 Creating and maintaining a mentally healthy workplace has never been more important.
Designed and taught by legal and mental healthcare experts, this intensive, practical Certificate program is ideal for those who seek to better understand the applicable laws bearing on mental health issues in the workplace, and to make use of the processes and best practices for reducing legal liability, while creating and maintaining a psychologically safe workplace
Practice case studies and accompanying toolkits and precedents will be provided to maximize your understanding of this evolving and notoriously vexing area.
Can't make the live date? Registration includes 120-day unlimited, online access to the recorded program.
What You'll Learn
How to have the conversation when you are concerned about an employee's mental health
To what extent do employers face a legal duty of care in relation to employees' psychological wellbeing?
Does the existence of the voluntary National Standard for Psychological Health and Safety In the Workplace create a default standard by which courts will measure employers?
The effect of Bill 132 and the Occupational Health and Safety Act on employers' duties
Are employers liable for negligent or intentional infliction of mental harm during the employment relationship and after it ends?
Accommodating mental health disabilities in the workplace
Addressing substance abuse problems – including impact on performance, legal liabilities, accidents, sick leave and benefit costs, and the status of 'last chance' agreements
Creating inclusive attendance management policies and return-to-work programs that appropriately consider mental health contexts
Early and successful returns to work after mental-health-related absences
How unions, health and safety committees, occupational health nurses and employers can effectively work together and further the organization's due diligence strategy
Lauren Canzius
Manager, Human Resources
"A good program that delivered exactly what HR professionals need to know about managing mental health accommodations in the workplace, and providing a psychologically safe workplace."
Who Should Attend
Human Resources Professional
Occupational Health & Safety Professionals
Disability and Return-to-Work Managers
Trade Union Representatives
Workplace Mental Health Professionals/Advocates
Employment and Labour Relations Consultants
Workplace Mediators and Arbitrators
Employment and Labour Law lawyers
Faculty
Program Directors
Lauren Bernardi
Bernardi Human Resource Law LLP
Brian Gottheil
Bernardi Human Resource Law LLP
Advisory Board
Donna Hardaker
Principal, Hardaker Consulting
Sapna Mahajan, MPH, PMP, CHE
Director, Genomics and Society, Genome Canada
Sari Sairanen
National Director, Health and Safety, UNIFOR
Instructors
Agenda
Across four intensive, one-day modules, the components of workplace mental health law will be explored by a multi-disciplinary faculty with many years of experience in a broad variety of workplaces. Classes will include interactive discussions and case studies. Practical approaches and solutions will be emphasized throughout.
Daniel Paterson
Superintendent, Peel Regional Paramedic Service
"Excellent… potentially complex topics were presented in easily digestible terms…extremely high-calibre presenters."
Register
Time
November 7, 2023
9:00 a.m – 4:00 p.m (ET)
November 14, 2023
9:00 a.m – 4:00 p.m (ET)
November 21, 2023
9:00 a.m – 4:00 p.m (ET)
November 28, 2023
9:00 a.m – 4:00 p.m (ET)
Printable Registration Form
If a downloadable form is required, please contact osgoodepd@osgoode.yorku.ca.
"Is financial assistance or funding available?"
As law evolves, we know how important it is to stay up to date. We also understand the financial implications of continuously upgrading your professional skills and knowledge. For more information on available options, including Job Grants, OSAP, please visit:
Certificate Requirements
In order to successfully receive an Osgoode Certificate, participants must view all program modules, either live or archived, and pass the post-program multiple-choice assessment by December 28, 2023.
CPD and Accreditation
OsgoodePD is an accredited provider with the LSO, the Law Society of BC and NY CLE Board. Select your location to view the eligible hours you may claim.
Contact us for inquiries about other provinces.
| | |
| --- | --- |
| Substantive | 19h |
| EDI | 4h 30m |
| Total | 23h 30m CPD |
| | |
| --- | --- |
| Approved by HRPA for | 21 Continuing Professional Development hours |
Are you reporting hours from a previous date?
View our CPD & Accreditation page to see previously calculated hours for this course.
You may also be interested in…
Deeper Learning Opportunities
Single Course Enrollment
Do you have an LLB/JD? Consider taking a single LLM course for deeper learning in a specific area of practice – all credits will apply towards a Professional LLM.
Explore LLM courses
Frequently Asked Questions
Client and Technical Support
Have questions? Get advice in person, by email or over the phone.
Online Technical Requirements
To ensure you do not encounter any issues that will impact or limit your learning experience, please review the following information.