Program Director
John D.R. Craig
Mathews, Dinsdale & Clark LLP and Assistant Professor, Faculty of Law, Western University
Eligible for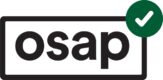 Two-time winner of the Canadian HR Reporter Readers' Choice Award – preferred provider of Labour Relations Training! Find out why.
Labour Law is complex and highly technical. For the inexperienced, it can be daunting, and mistakes may have long-term implications. Whether you are an employer, employee or an advisor, it is imperative that you are able to see the big picture.
Celebrating its 12th anniversary, the Osgoode Certificate in Labour Law is an unrivalled resource for navigating this complex and challenging field – don't miss your chance to hear from the experts from management, union and government as they address the most pressing workplace issues.
Under the guidance of our distinguished faculty, who are prominent speakers representing all perspectives, all key areas are covered in this wide-ranging and comprehensive curriculum. You will get insights, strategies and tactics to enable you to respond effectively to the problems that come across your desk.
Can't make the date? Registration includes 120-day unlimited, online access to the recorded program.
What You'll Learn
Overview of the statutory and regulatory regimes, including union organizing and applications for certification
Understanding collective bargaining models, rights and public vs. private sector bargaining
How to protect rights and resolve conflicts in grievance arbitration
Restructuring unionized environments
Tools and strategies for conducting workplace investigations
The law of industrial conflict, including lock-outs and back-to-work legislation
Obligations and strategies for protecting privacy in the workplace
The fallout and after-effects of COVID-19 on the workplace
Raeme Sul
Human Resources Manager, CJ Graphics Inc
"It was a great learning experience, and every presenter shared the knowledge they acquired over many years. All the presenters were great at answering our detailed questions during sessions."
Who Should Attend
VPs, Directors and Managers of Labour Relations
VPs, Directors and Managers of Human Resources
Union Presidents, Officials, Business Agents, Stewards and Committee Members
Labour lawyers in private practice (including employment lawyers with involvement in unionized workplaces)
Labour Relations Consultants
Mediators, Arbitrators and Conciliators
Government Representatives
Faculty
Program Director
John D.R. Craig
Mathews, Dinsdale & Clark LLP and Assistant Professor, Faculty of Law, Western University
Advisory Board
Diane Gee
Labour and Employment Arbitrator and Mediator
Donald B. Jarvis
Filion Wakely Thorup Angeletti LLP
Brian G. Johnston Q.C.
Stewart McKelvey (Halifax, N.S.)
Caroline (Nini) V. Jones
Paliare Roland Rosenberg Rothstein LLP
Instructors
Register
Dates coming soon. Learn more now.
Registration for this program is now closed.
Interested in the next program offering? Complete this form and we'll email you once new dates are announced.
Time
Dates coming soon. Learn more now.
Printable Registration Form
If a downloadable form is required, please contact osgoodepd@osgoode.yorku.ca.
"Is financial assistance or funding available?"
As law evolves, we know how important it is to stay up to date. We also understand the financial implications of continuously upgrading your professional skills and knowledge. For more information on available options, including Job Grants, OSAP, please visit:
Eric Maxemuck
Health, Safety & Environmental Manager, Archer Daniels Midland Company
"This is a very well-presented program which not only provides a high- level overview of labour law fundamentals but also allows you to interact with expert professionals who "live" in this sector. I recommend the program to anyone who deals with labour challenges on a daily basis. A big thank you to John Craig and all of the wonderful speakers over the weeks, a fantastic job. I look forward to future Osgoode programs."
Certificate Requirements
To receive an Osgoode Certificate, you must complete all program modules, and successfully complete an online assessment within 30 days of the last module.
CPD and Accreditation
OsgoodePD is an accredited provider with the LSO, the Law Society of BC and NY CLE Board. Select your location to view the eligible hours you may claim.
Contact us for inquiries about other provinces.
| | |
| --- | --- |
| Substantive | 30h 20m |
| Professionalism | 2h |
| Total | 32h 20m CPD |
| | |
| --- | --- |
| Substantive | 30h 20m |
| Professionalism | 2h |
| Total | 32h 20m CPD |
| | |
| --- | --- |
| Approved by HRPA for | 30.5 Continuing Professional Development hours |
| | |
| --- | --- |
| Approved by HRPA for | 30.5 Continuing Professional Development hours |
Are you reporting hours from a previous date?
View our CPD & Accreditation page to see previously calculated hours for this course.
You may also be interested in…
Deeper Learning Opportunities
Single Course Enrollment
Do you have an LLB/JD? Consider taking a single LLM course for deeper learning in a specific area of practice – all credits will apply towards a Professional LLM.
Explore LLM courses
Frequently Asked Questions
Client and Technical Support
Have questions? Get advice in person, by email or over the phone.
Online Technical Requirements
To ensure you do not encounter any issues that will impact or limit your learning experience, please review the following information.