Eligible for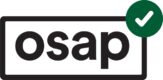 There has never been a more critical time to manage e-Discovery efficiently and cost effectively. Discover the knowledge and skills you need to excel at e-Discovery.
The legal world is built on information, and rapid advances in technology have made the sheer volume of electronically stored information immense.
If your work involves navigating large amounts of information in the course of litigation or transactional matters, you need to stay on top of the latest developments in electronic discovery, legal information management, records governance and privacy law.
Designed by a multidisciplinary faculty of the leading experts from law and industry, this comprehensive, practical and skills-based Osgoode Certificate explores topics related to the legal and technology issues in e-Discovery, best practices for the preservation of evidence, forensics essentials, information governance strategies, critical updates in privacy, cybersecurity and AI as they relate to information management, and more.
Over 5-modules, in addition to focused, instructional sessions, you will also benefit from a learn-by-doing information governance workshop and live demonstrations of the latest tools used in all stages of the e-Discovery process. You will be able to get individualized feedback from the experts and gain practical insights and practice management tips from acknowledged leaders.
Registration includes 120-day unlimited, online access to the recorded program.
What You'll Learn
Legal and technology issues in e-Discovery
Best practices for the preservation of evidence
How to collect, store and process e-documents
The pros and cons of discovery plans
How to conduct an effective case assessment
Strategies for managing expectations of clients and the Courts
Project management in litigation and due diligence, from start to finish
How forensics and analytics tools are used
Privacy, confidentiality, cybersecurity and AI issues in legal information
Understanding the struggles between privacy vs. data retention
How to develop information governance strategies now and in the future
Understanding emerging challenges in records management in the legal context
Impact of important developments in case law and legislation
Who Should Attend
Litigators: civil, administrative, and criminal
Litigation support professionals
Knowledge management professionals
Records management professionals
Legal technology professionals
Agenda
View the 2023 program brochure and agenda.
Faculty
Program Chair
Advisory Board
Lisa Alleyne
Senior Legal Counsel, Information Governance & eDiscovery, Scotiabank
Rachael E. Chadwick
Director of Discovery Services, Cassels Brock & Blackwell LLP
Maura R. Grossman
Maura Grossman Law, Buffalo, NY, and Research Professor, School of Computer Science, University of Waterloo
Kevin Lo
Managing Director, Froese Forensic Partners
Instructors
Register
Dates coming soon. Learn more now.
Interested in the next program offering? Complete this form and we'll email you once new dates are announced.
Time
Dates coming soon. Learn more now.
Printable Registration Form
If a downloadable form is required, please contact osgoodepd@osgoode.yorku.ca.
"Is financial assistance or funding available?"
As law evolves, we know how important it is to stay up to date. We also understand the financial implications of continuously upgrading your professional skills and knowledge. For more information on available options, including Job Grants, OSAP, please visit:
Certificate of Program Completion
To receive an Osgoode Certificate, you must complete all 5 program modules, and successfully complete an online assessment within 30 days of the last module.
CPD and Accreditation
OsgoodePD is an accredited provider with the LSO, the Law Society of BC and NY CLE Board. Select your location to view the eligible hours you may claim.
Contact us for inquiries about other provinces.
| | |
| --- | --- |
| Substantive | 25h |
| Professionalism | 7h 45m |
| EDI | 45m |
| Total | 33h 30m CPD |
Are you reporting hours from a previous date?
View our CPD & Accreditation page to see previously calculated hours for this course.
You may also be interested in…
Deeper Learning Opportunities
The Osgoode Certificate
Stay competitive with deep dives into the most critical issues in law. Taught by leading experts and designed for flexible learning, choose from multi-day programs or take courses at your own pace to build towards a certificate.
Explore certificates
Single Course Enrollment
Do you have an LLB/JD? Consider taking a single LLM course for deeper learning in a specific area of practice – all credits will apply towards a Professional LLM.
Explore LLM courses
Frequently Asked Questions
Client and Technical Support
Have questions? Get advice in person, by email or over the phone.
Online Technical Requirements
To ensure you do not encounter any issues that will impact or limit your learning experience, please review the following information.