Program Directors
Jane E. Meadus
Staff Lawyer, Institutional Advocate, Advocacy Centre for the Elderly
Alexander Procope
Perez Bryan Procope LLP
Eligible for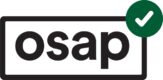 As a professional working with the elderly, it is imperative you have a grasp on the multidisciplinary nature of elder law, along with your obligations.
Over five, intensive one-day modules – spread out over 5 weeks – you will develop comprehensive knowledge and tools to help you navigate the demanding, complex environment that is Elder Law. You will gain practical skills, enjoy a forum for the understanding of fundamental issues and network with professionals and colleagues also working with elder clients.
This program goes beyond the traditional approach to the subject matter and explores the aging process to better understand the circumstances of older adults. There is emphasis on skills-based learning, with in-class lectures being supplemented with group exercises, role play simulations, case studies and peer interactions. In the third module, you will participate in breakout sessions, requiring live attendance. You may choose to attend this online (Live, online attendance option) OR in-person (Blended registration option).
Registration includes 120-day unlimited, online access to the recorded program.
What You'll Learn
The impact of COVID-19 on elder law today and in the future
The role of advocacy: tips for being an effective advocate for older adults
The aging process and recognizing and combating ageism
Tackling the misuse of powers of attorney
The role of the Public Guardian and Trustee
Privacy rights in long term care, retirement and community settings
Tackling elder investment fraud and financial exploitation
The latest on capacity, substitute decision making and health care consent
Who Should Attend
Lawyers in private practice, practicing in the areas of elder law, health law, wills & estates, family law, and estate litigation
Long Term care home personnel, including: Owners/operators, presidents/CEOs, managers, administrators
Risk managers in hospital
Allied health professionals
Krystal Mack
Administrator, Providence Manor
"Scenarios were great – provide relevant, real life examples of circumstance, management and outcomes. "
Faculty
Program Directors
Jane E. Meadus
Staff Lawyer, Institutional Advocate, Advocacy Centre for the Elderly
Alexander Procope
Perez Bryan Procope LLP
Advisory Board
Clare Burns
Weir Foulds LLP
Arthur Fish
Borden Ladner Gervais LLP
Mark Handelman
Firm Counsel, WEL Partners
Kathryn Pilkington
Director of Professional Services and Health Policy, AdvantAge Ontario
Instructors
Agenda
View the 2023 program brochure and agenda.
Register
Dates coming soon. Learn more now.
Registration for this program is now closed.
Interested in the next program offering? Complete this form and we'll email you once new dates are announced.
Time
Dates coming soon. Learn more now.
Printable Registration Form
If a downloadable form is required, please contact osgoodepd@osgoode.yorku.ca.
"Is financial assistance or funding available?"
As law evolves, we know how important it is to stay up to date. We also understand the financial implications of continuously upgrading your professional skills and knowledge. For more information on available options, including Job Grants, OSAP, please visit:
Certificate Requirements
In order to successfully receive an Osgoode Certificate, you must:
Attend Modules 1, 2, 4 & 5 (live online or via recorded archive);
Attend Module 3 (live online); and
Successfully complete an online assessment within 30 days of the final module.
CPD and Accreditation
OsgoodePD is an accredited provider with the LSO, the Law Society of BC and NY CLE Board. Select your location to view the eligible hours you may claim.
Contact us for inquiries about other provinces.
| | |
| --- | --- |
| Substantive | 26h 40m |
| Professionalism | 4h 30m |
| EDI | 2h 30m |
| Total | 33h 40m |
Are you reporting hours from a previous date?
View our CPD & Accreditation page to see previously calculated hours for this course.
You may also be interested in…
Deeper Learning Opportunities
Single Course Enrollment
Do you have an LLB/JD? Consider taking a single LLM course for deeper learning in a specific area of practice – all credits will apply towards a Professional LLM.
Explore LLM courses
Frequently Asked Questions
Client and Technical Support
Have questions? Get advice in person, by email or over the phone.
Online Technical Requirements
To ensure you do not encounter any issues that will impact or limit your learning experience, please review the following information.