Program Director
François Tanguay-Renaud
Associate Professor, Osgoode Hall Law School, York University
Eligible for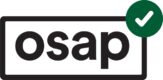 Public emergencies and disasters affect the legal advice you provide and how you provide it. Get prepared.
Recent domestic and international public emergencies have created unprecedented and thorny legal issues across many different areas of law. More and more legal professionals across all areas of practice are being forced to seek and provide guidance in situations where there is little certainty, but quick and decisive action is required.
This unique OsgoodePD program is designed specifically for legal professionals in private practice, in-house or in government who want to develop an expertise in the emerging area of "emergency law". You will learn how to address the legal issues arising from emergency conditions, disasters and converging crises in our increasingly volatile and uncertain world.
This one-of-a-kind program will give you the knowledge, tools and strategies you need to get "emergency ready" from a legal standpoint.
In a world in which the frequency of major emergencies and disasters are likely to keep increasing, make sure you have the legal knowledge and skills to respond and pivot effectively.  Register now to secure your spot.
What You'll Learn
It's an applied, deep dive into:
Constraints on those powers
The impact of emergencies in areas of law including contract, employment and torts
You'll also get practical insights into government decision-making in public emergencies, disasters and other crises, including guidance on how to access information.
Choose to attend one or all modules:
Module 1 – Crises and the Law: Frameworks for Identification and Response
Module 2 – Emergency Legislation and Regulation in Canada
Module 3 – Emergency Management and the Public Law Framework: The Impact of Constitutional, Administrative and International Law
Module 4 – Private Law Tools for Emergency Response
Module 5 – Current and Evolving Issues in The Law of Emergencies: Government Relations, Crisis Advising and Recent Developments
Who Should Attend
Lawyers from all areas of practice
Government lawyers, policy advisors and officials (federal, provincial and municipal)
Emergency and disaster management professionals
Jodie Al-Mqbali
Specialist, Legal & Risk Services, The Ottawa Hospital
"I really enjoyed the broad perspectives both in subject matter and vision from the various instructors and participants. I learned a lot about the different kinds of emergencies we may confront, and I understand now the unifying threads that run through our responses to these diverse kinds of emergencies."
Faculty
Program Director
François Tanguay-Renaud
Associate Professor, Osgoode Hall Law School, York University
Advisory Board
Saptarishi Bandopadhyay
Associate Professor, Osgoode Hall Law School, York University
Adam Goldenberg
McCarthy Tétrault LLP
Jennifer King
Gowling WLG LLP
Ewa Krajewska
Henein Hutchison LLP
John MacLean
Legal Counsel, Legal and Constitutional Law Division, Nunavut Department of Justice
David Matyas
PhD Candidate, Faculty of Law, University of Cambridge
Daniel Sheppard
Goldblatt Partners LLP
Brendan van Niejenhuis
Stockwoods LLP
Agenda
View the 2023 program brochure and agenda.
Eric Tessier
Legal Counsel
"An area of law that is too often overlooked. Legal professionals finally have training that gives them real credentials and makes Emergency Law a viable area of practice. Excellent program!"
Register
Dates coming soon. Learn more now.
Registration for this program is now closed.
Interested in the next program offering? Complete this form and we'll email you once new dates are announced.
Time
Dates coming soon. Learn more now.
Printable Registration Form
If a downloadable form is required, please contact osgoodepd@osgoode.yorku.ca.
"Is financial assistance or funding available?"
As law evolves, we know how important it is to stay up to date. We also understand the financial implications of continuously upgrading your professional skills and knowledge. For more information on available options, including Job Grants, OSAP, please visit:
Certificate Requirements
To receive an Osgoode Certificate, you must complete all program modules, and successfully complete an online assessment within 30 days of the last module.
CPD and Accreditation
OsgoodePD is an accredited provider with the LSO, the Law Society of BC and NY CLE Board. Select your location to view the eligible hours you may claim.
Contact us for inquiries about other provinces.
| | |
| --- | --- |
| Substantive | 24h 30m |
| Professionalism | 2h 30m |
| EDI | 1h 45m |
| Total | 28h 45m |
| | |
| --- | --- |
| Substantive (Module 1 Only) | 5h 30 m |
| Total (Module 1 Only) | 5h 30m |
| | |
| --- | --- |
| Substantive (Module 2 Only) | 4h 45m |
| EDI (Module 2 Only) | 1h |
| Total (Module 2 Only) | 5h 45m |
| | |
| --- | --- |
| Substantive (Module 3 Only) | 5h 15m |
| EDI (Module 3 Only) | 45m |
| Total (Module 3 Only) | 6h |
| | |
| --- | --- |
| Substantive (Module 4 Only) | 5h 15m |
| Professionalism (Module 4 Only) | 30m |
| Total (Module 4 Only) | 5h 45m |
| | |
| --- | --- |
| Substantive (Module 5 Only) | 3h 45m |
| Professionalism (Module 5 Only) | 2h |
| Total (Module 5 Only) | 5h 45m |
Are you reporting hours from a previous date?
View our CPD & Accreditation page to see previously calculated hours for this course.
Frequently Asked Questions
Client and Technical Support
Have questions? Get advice in person, by email or over the phone.
Online Technical Requirements
To ensure you do not encounter any issues that will impact or limit your learning experience, please review the following information.