Program Director
Susan Abramovitch
Gowling WLG LLP
Eligible for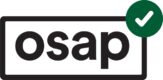 The world of arts and entertainment — whether it be music, film, television, live theatre, games or books — can be very creative and exciting.
It is also a very challenging and complex environment, particularly for those working behind-the-scenes.
If you are working in the industry as a lawyer, producer or business affairs professional, it is essential that you have a solid understanding of the legal aspects of your work. The Osgoode Certificate in Entertainment Law was created to provide those with or without a law degree with a comprehensive and practical overview of entertainment law in Canada.
Now in its 12th year, led by Program Director Susan Abramovitch, and taught by a highly distinguished faculty of experts drawn from the music, film, television, gaming, live stage events and publishing industries, this Certificate covers the key principles you need to know, together with practical insights, strategies and tactics for tackling the most pressing issues in entertainment law. This is a one-of-a-kind opportunity to acquire a comprehensive overview, and to "drill down" into the key issues and challenges that you will likely encounter. You will also receive materials prepared by OsgoodePD's expert faculty which will serve as a valuable ongoing resource.
Registration includes 120-day unlimited, online access to the recorded program.
What You'll Learn
Issues to consider when negotiating with "the talent"
How the collective bargaining process works
How tariffs in music are set and how collective rights translate into royalties for artists
The rights that construct the chain of title and how to avoid drafting pitfalls that would undermine it
Strategies to employ when negotiating and drafting option, distribution, format and licensing agreements for film and television
How to understand net profits
Canada and U.S. tax issues that arise for people in the entertainment industry
Financing a co-production: what you need to know
Who Should Attend
Business Affairs Analysts
Directors of Business Development/Business Affairs
Rights Managers and Directors
Entertainment Lawyers in Private Practice
Union and Guild Professionals
Contract Managers and Administrators
Chandler Buchanan
Manager, Regulatory Media, Rogers Communications Inc. (Online Participant – February 2021)
"All topics covered were very useful for painting a full picture of issues that could arise when working in the entertainment industry, whether as a producer or lawyer."
Faculty
Program Director
Susan Abramovitch
Gowling WLG LLP
Instructors
Agenda
View the 2023 program brochure and agenda.
Register
Time
Feb 26 – Mar 1, 2024
9:00 a.m – 5:00 p.m (ET)
Printable Registration Form
If a downloadable form is required, please contact osgoodepd@osgoode.yorku.ca.
"Is financial assistance or funding available?"
As law evolves, we know how important it is to stay up to date. We also understand the financial implications of continuously upgrading your professional skills and knowledge. For more information on available options, including Job Grants, OSAP, please visit:
Certificate Requirements
To receive an Osgoode Certificate, you must attend/view all five program modules, and successfully complete an online assessment within 30 days of the last module.
CPD and Accreditation
OsgoodePD is an accredited provider with the LSO, the Law Society of BC and NY CLE Board. Select your location to view the eligible hours you may claim.
Contact us for inquiries about other provinces.
| | |
| --- | --- |
| Substantive | 30h 15m |
| Professionalism | 3h |
| EDI | 1h |
| Total | 34h 15m CPD |
| | |
| --- | --- |
| Substantive | 30h 15m |
| Professionalism | 3h |
| EDI | 1h |
| Total | 34h 15m CPD |
Are you reporting hours from a previous date?
View our CPD & Accreditation page to see previously calculated hours for this course.
Laurie Christianson
Manager of Contracts and Documents, Aboriginal Peoples Television Network
"Very wide breadth of info, covering a lot of topics. Overview was great. Good to see how various aspects of Entertainment Law all interact."
You may also be interested in…
Deeper Learning Opportunities
Single Course Enrollment
Do you have an LLB/JD? Consider taking a single LLM course for deeper learning in a specific area of practice – all credits will apply towards a Professional LLM.
Explore LLM courses
Frequently Asked Questions
Client and Technical Support
Have questions? Get advice in person, by email or over the phone.
Online Technical Requirements
To ensure you do not encounter any issues that will impact or limit your learning experience, please review the following information.