Program Director
Julie K. Hannaford
J K Hannaford Barristers
Shelley Kierstead
Assistant Professor, Osgoode Hall Law School
Eligible for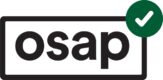 Now available online!
If you practise or want to practise Family Law – you MUST take this unique, hands-on skills program.
Over 9 intensive modules – spread out over 3 months – you will work closely with and receive personalized feedback from senior family law judges, experienced counsel, and specially trained simulated clients. With hands-on skills workshops and interactive, discussion-based lectures you will acquire the key foundational knowledge and practical skills you need to practice family law with confidence.
The Osgoode Certificate in Family Law Skills and Practice was designed and is delivered by the leading family law judges, lawyers and experts. Focusing on the practical, we will work through the key stages of a family law file using a combination of in-depth case studies, simulated clients, and skills workshops. You will benefit from individualized feedback and practice learned concepts in a supportive learning environment.
In an intimate online environment, you will have lots of opportunities to ask questions, engage with faculty and forge valuable connections with other family law professionals.
Given the interactive nature of this program, space is strictly limited. Reserve your place now to take advantage of this unique learning opportunity.
Registration includes 120-day unlimited, online access to the recorded program.
What You'll Learn
How to master the initial client interview (and why it is so critical)
Strategies for managing your client, including those "difficult" client and clients with special challenges
What you should and shouldn't include in your Financial Statement, and what you should look for in the other sides'
How to assess options for consensual resolution: learn how to determine what your client really wants and needs; participate in a simulated negotiation
Tactics for drafting Minutes of Settlement
What needs to be done when your matter doesn't settle, including mastering the case conference and preparing for a trial or arbitration
Successful strategies in motion advocacy: how to give the Court what it needs
How to effectively structure your written and oral submissions
Best practices for dealing with experts. Using your own and strategies for challenging the other side's
Practice management techniques for avoiding issues after you wrap up the file
Who Should Attend
Legal professionals who are or plan to specialize in family law
General practitioners who want to hone their substantive knowledge and practical skills in family law
Faculty
Program Director
Julie K. Hannaford
J K Hannaford Barristers
Shelley Kierstead
Assistant Professor, Osgoode Hall Law School
Advisory Board
Adam Black
Torkin Manes LLP
Aaron Franks
Epstein Cole LLP
Kathryn Hendrikx
Hendrikx Family Law
Janet Whitehead
Whitehead Law and Mediation
Judges
Instructors
Julie K. Hannaford
J K Hannaford Barristers (Professional Corporation)
"This programme is the foundation that every lawyer who wants to practise family law needs, and it is the type of training that most senior family law lawyers wish they could deliver, but often can't in light of their busy schedules."
Register
Jan 26 & Feb 2, 9, 16, 23 & Mar 3, 10, 23 & 31, 2022
Time
January 26, 2022
9:00 am – 5:00 pm (ET)
February 2, 2022
9:00 am – 1:00 pm (ET)
February 9, 2022
9:00 am – 5:00 pm (ET)
February 16, 2022
9:00 am – 5:00 pm (ET)
February 23, 2022
9:00 am – 5:00 pm (ET)
March 3, 2022
9:00 am – 5:00 pm (ET)
March 10, 2022
9:00 am – 5:00 pm (ET)
March 23, 2022
9:00 am – 1:00 pm (ET)
March 31, 2022
9:00 am – 5:00 pm (ET)
Printable Registration Form
If a downloadable form is required, please contact osgoodepd@osgoode.yorku.ca.
"Is financial assistance or funding available?"
As law evolves, we know how important it is to stay up to date. We also understand the financial implications of continuously upgrading your professional skills and knowledge. For more information on available options, including Job Grants, OSAP, please visit:
Certificate Requirements
In order to successfully receive an Osgoode Certificate, participants must complete the following:
Attend all lectures – either live or on demand
Complete all skills workshops. These can only be completed live online, on the scheduled dates.
Successfully complete an online assessment within 30 days of the last module. 
CPD and Accreditation
OsgoodePD is an accredited provider with the LSO, the Law Society of BC and NY CLE Board. Select your location to view the eligible hours you may claim.
Contact us for inquiries about other provinces.
| | |
| --- | --- |
| Substantive | 38h 40m |
| Professionalism | 10h 50m |
| EDI | 1h 20m |
| Total | 50h 50m |
Are you reporting hours from a previous date?
View our CPD & Accreditation page to see previously calculated hours for this course.
You may also be interested in…
Deeper Learning Opportunities
Single Course Enrollment
Do you have an LLB/JD? Consider taking a single LLM course for deeper learning in a specific area of practice – all credits will apply towards a Professional LLM.
Explore LLM courses
Frequently Asked Questions
Client and Technical Support
Have questions? Get advice in person, by email or over the phone.
Online Technical Requirements
To ensure you do not encounter any issues that will impact or limit your learning experience, please review the following information.