Program Directors
Sandra A. Gogal
Cassels Brock & Blackwell LLP
Renée Pelletier
Olthuis Kleer Townshend LLP
Eligible for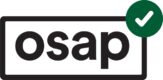 If your work engages with Indigenous issues, this is the foundational grounding you need to navigate this complex area.
Understand this complex and vitally important body of law. It is a concise, deep dive into the knowledge and strategies you need to be able to work more thoughtfully and effectively when dealing with Indigenous law issues.
A truly outstanding faculty of experts, including practicing lawyers, government and industry reps and academics drawn from across the country will concentrate on the core aspects of Indigenous law, focusing not just on the law itself, but also those practical considerations that are key to understanding the rapidly changing legal environment.
Registration includes 120-day unlimited, online access to the recorded program.
What You'll Learn
The aim of the program is to give you a practical and foundational understanding of Indigenous rights and title, the constitutional framework, reserve lands and developments on reserve, treaty interpretation, modern treaties, the duty to consult framework and practical strategies.
The historic narrative and constitutional framework
An overview of the case law and key legal concepts from the last 40 years
Understanding historic treaties – the context, perspectives and contemporary realities
The Indian Act: key issues for practitioners and policy makers
"Section 35" – understanding its purpose, framework and emerging issues
Understanding modern day treaties using case studies and a Canada wide comparative analysis, including First Nation, Inuit and Métis perspectives
Addressing overlapping territories, private lands, submerged land and waterways
The Duty to Consult and Accommodate – its origins, recent case law developments and current practices
Consultation approaches, policies and perspectives across Canada, including best practices
Indigenous self-governance
UNDRIP and what it means going forward
Who Should Attend
Lawyers practicing in the areas of Aboriginal law, natural resources, environmental and Constitutional law
Government lawyers/officials – federal, provincial and municipal sectors
In-house Counsel, particularly those working in the energy, resource and infrastructure development sectors
Leaders, councilors and advisors of Indigenous communities
Negotiators and mediators for industry, government and Indigenous communities
Melanie Mathieson
Senior Advisor, Indigenous Relations and Reconciliation Branch, Ministry of Northern Development and Mines
"Speakers were top notch in their conveying of information and experts on the subject matter. Presentations were pertinent to the topic matter. Personal experience always adds to the quality of information as well."
Faculty
Program Directors
Sandra A. Gogal
Cassels Brock & Blackwell LLP
Renée Pelletier
Olthuis Kleer Townshend LLP
Advisory Board
Keith B. Bergner
Lawson Lundell LLP, Vancouver
Christopher Devlin
DGW Law Corporation, Victoria
Peter W. Hutchins
Hutchins Legal Inc., Montréal
Thomas Isaac
Cassels Brock & Blackwell LLP, Vancouver
Robert Janes K.C.
JFK Law Corporation, Victoria
Peter R. Lemmond
Counsel, Ministry of the Attorney General, Crown Law Office – Civil
Naiomi W. Metallic
Burchells LLP, Halifax
Instructors
Agenda
View the 2023 program brochure and agenda to see what you'll learn from leading experts. A detailed agenda for the upcoming program will be available soon.
Register
Dates coming soon. Learn more now.
Registration for this program is now closed.
Interested in the next program offering? Complete this form and we'll email you once new dates are announced.
Time
Dates coming soon. Learn more now.
Printable Registration Form
If a downloadable form is required, please contact osgoodepd@osgoode.yorku.ca.
"Is financial assistance or funding available?"
As law evolves, we know how important it is to stay up to date. We also understand the financial implications of continuously upgrading your professional skills and knowledge. For more information on available options, including Job Grants, OSAP, please visit:
Certificate of Program Completion
To be eligible for the Osgoode Certificate, by the completion deadline participants must attend and complete all six program days (either via live ZOOM or on demand); complete the additional program work; and receive a passing grade on each of the post-program day multiple choice assessments.
CPD and Accreditation
OsgoodePD is an accredited provider with the LSO, the Law Society of BC and NY CLE Board. Select your location to view the eligible hours you may claim.
Contact us for inquiries about other provinces.
| | |
| --- | --- |
| Substantive | 40h 15m |
| Professionalism | 2h 15m |
| EDI | 2h 30m |
| Total | 45h |
Are you reporting hours from a previous date?
View our CPD & Accreditation page to see previously calculated hours for this course.
You may also be interested in…
Deeper Learning Opportunities
Single Course Enrollment
Do you have an LLB/JD? Consider taking a single LLM course for deeper learning in a specific area of practice – all credits will apply towards a Professional LLM.
Explore LLM courses
Frequently Asked Questions
Client and Technical Support
Have questions? Get advice in person, by email or over the phone.
Online Technical Requirements
To ensure you do not encounter any issues that will impact or limit your learning experience, please review the following information.