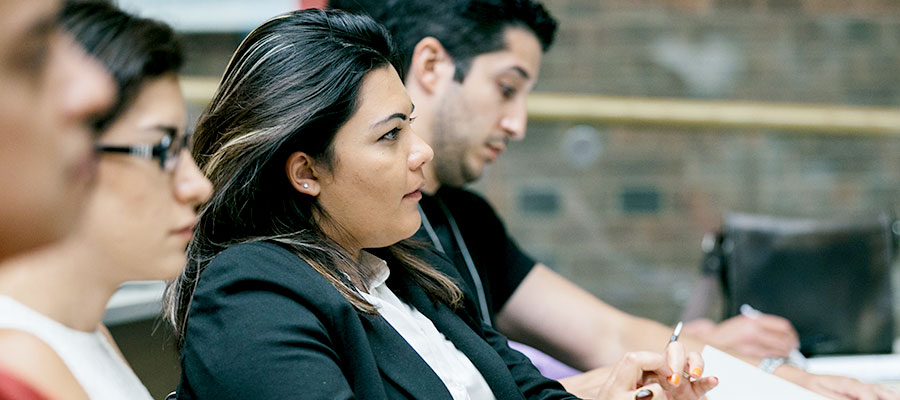 Many legal employers are gearing up for a busy articling recruitment season this summer. If you're hiring this year, you'll likely see a large number of applicants for roles in your organization. So, you've got quantity… but what about quality? Specifically, are you seeing the qualities in applicants that would be most valuable to you?
---
Many lawyers in Canada are not aware of the hundreds of experienced internationally trained lawyers who complete their accreditation process through the National Committee on Accreditation (NCA) each year. These lawyers come from regions around the world and often have years of practice experience under their belts.
If you aren't considering these candidates for roles in your organization, you could be missing out on skilled professionals who are eager to learn and transition to Canadian practice. These candidates may have substantive and people skills that can make them highly effective members of your team.
Here are some key tips to ensure you're seeing the right candidates in upcoming recruitment cycles:
Focus on skills and substantive knowledge you want to see in candidates. Omit references to a "Canadian JD" and instead focus on subject areas or experiences you need. For example, if you have a corporate practice, consider requiring that applicants have taken business law-related courses or have relevant transactional volunteer or work experience.
If you ask for a list of third-year courses from JD applicants, ask for a completion plan for NCA candidates. They should have a plan to complete NCA challenge exams and/or take courses at a Canadian law school (such as OsgoodePD's Professional LLM) in the period between articling recruitment and the articling start date, just as JD students will have a plan to complete their degree in that period.
Take transcripts from law schools outside Canada in context. Many jurisdictions have strict grading scales that result in grades lower than Canadians are used to but are considered good grades in that jurisdiction. If candidates have years of legal work experience, consider weighting that experience more heavily than dated law school grades.
Not sure you want to hire an articling student? Consider creating a contract role for an internationally trained lawyer from a common law jurisdiction – if they have years of practice experience, they're eligible for an exemption from articling.
Many of these candidates have fantastic skills and experience and can start doing valuable associate-level work while learning the nuances of Canadian practice outside a traditional articling placement. You might be surprised how helpful one of these lawyers could be to your workload or even building your practice.