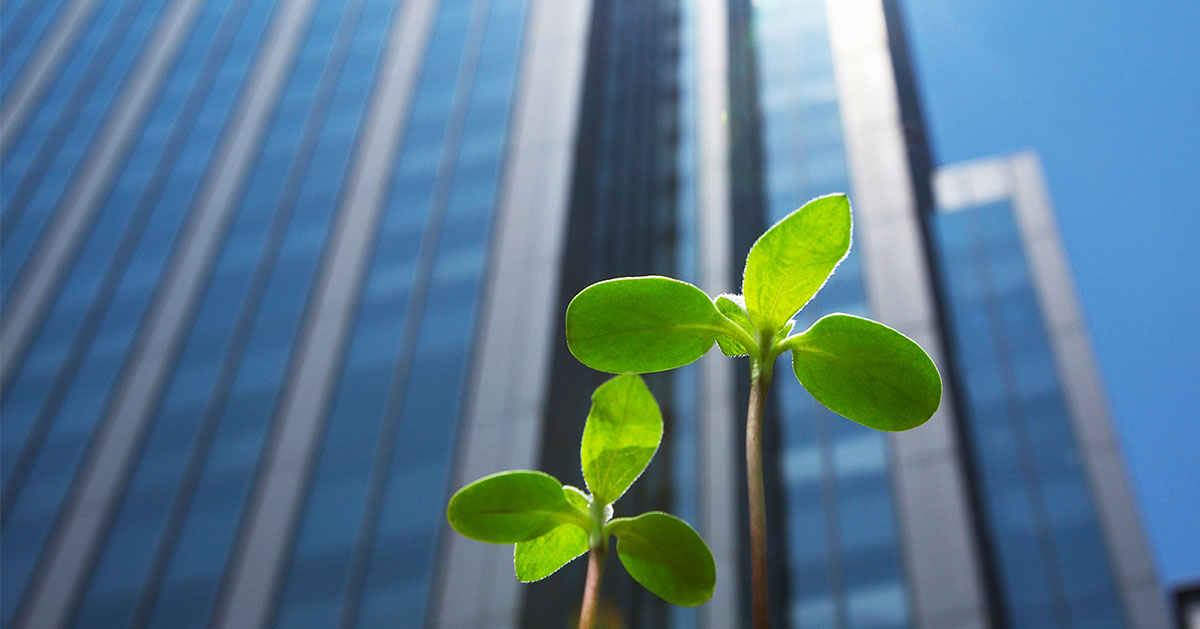 As we prepare to mark the 53rd anniversary of Earth Day, one measure of the world's progress on environmental issues is the space they occupy in the thoughts of the country's business leaders.
While executives at the helm of public and private companies might have been able to ignore their environmental, social and governance (ESG) practices in the past, Jason Kroft – Miller Thomson LLP's co-chair of ESG and Carbon Finance and Co-Leader of its Structured Finance and Securitization practice – says that's no longer an option.
"Awareness and activity on ESG have risen dramatically over the years for business, just as it has for consumers, government and society at large," Kroft says. "There are very few companies that are not considering ESG opportunities and risks right now, and for many businesses – particularly those in the energy and resources space or that consume and burn significant amounts of fossil fuels – they are fairly high up on the list of matters that consume the C-suite."
During the current decade alone, Sarah Keyes, the CEO of ESG Global Advisors, says the momentum behind the ESG movement has exploded, propelled by events such as the Office of the Superintendent of Financial Institutions (OSFI)'s requirement for climate change disclosure under its new rule, B-15, and the push for racial justice that followed the murder of George Floyd, which helped lift the social component of ESG to greater prominence.
"In the last couple of years, ESG issues such as climate change and diversity, equity and inclusion have become mainstream in the global capital markets," she says. "With investors' increased demand for transparency on ESG performance, companies are responding to a growing flurry of policies, regulations and reporting and disclosure standards."
Kroft and Keyes – along with Resilient LLP CEO Lisa DeMarco – are serving as co-directors of OsgoodePD's Certificate in ESG, Climate Risk and the Law, an intensive five-day program that will explore common ESG and climate-related risks, providing participants with the tools to navigate them through a combination of discussions and case studies.
"If ESG is on the minds of business leaders, it should be top of mind for those that advise and support such business leaders, including lawyers, accountants, consultants, management, government and many others," Kroft says. "Attendees of this session will benefit from learning core substantive areas of law and policy related to ESG and will hear from leading experts on topics of interest in a range of relevant disciplines."
Environmental issues also feature prominently as part of OsgoodePD's part-time Professional LLM in Energy and Infrastructure Law, where core courses addressing changing paradigms in energy regulation and environmental protection are among the options open to working professionals in the industry who wish to deepen their knowledge in the area.
The extraordinary pace of change in the field can make industry professionals and their advisors feel as though the ground is shifting underneath them, but students in both programs can grab themselves a foothold as they learn about emerging ESG trends.
For example, Kroft says allegations of "greenwashing" pose serious reputational risks for businesses that over-promise and under-deliver on their environmental credentials, especially as disclosure requirements intensify around a company's carbon emissions.  
"Stakeholders of all types will be carefully scrutinizing what companies do when faced with the challenge of addressing ESG," he adds.
According to Keyes, some directors are already feeling the heat as investors show a greater willingness to engage in ESG-related activism in the form of shareholder proposals, proxy voting and even litigation. For example, earlier this year, the board of oil giant Shell was sued in a landmark U.K. court action for alleged mismanagement of the company's climate strategy and transition to a low-carbon economy.
"It's important for corporate directors to pay attention and ensure they understand how ESG and climate change apply to their oversight role," Keyes says