Program Directors
Lisa DeMarco
Senior Partner and CEO, Resilient LLP
Sarah Keyes, CPA, CA
CEO, ESG Global Advisors
Jason Kroft
Partner, Miller Thomson LLP
Eligible for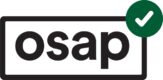 Managing environmental, social and governance (ESG) risk, once optional, is now a critical business priority.
Global financial markets, scientific data, government policy and public opinion are converging to drive rapid legal, business and cultural changes in the area of ESG-related risk management. At the same time, ESG and climate-related risks are leading to greater legal and regulatory claims, shareholder activism, investor class-actions, and public "naming and shaming" in cases where an organization is not adequately prioritizing ESG and climate issues.
In order to effectively navigate and advise on legal and operational ESG and climate-related risks and issues in the context of governance matters, commercial transactions and investments, and to avoid legal liability and reputational risk, you must have a solid grasp of the complex and evolving laws and expectations in this area.
Designed by governance, climate-risk and policy experts for board directors and legal and business professionals whose work involves governance, commercial transactions or investments, this unique new OsgoodePD Certificate is the only program of its kind for Canadian organizations, boards and legal advisors to upskill in this important area.
Over five engaging days featuring discussion and case studies, you will learn how to evaluate, navigate and disclose common ESG and climate-related risks and opportunities, establish and develop an ESG framework within the corporate culture and decision-making process, and set suitable ESG-related legal risk management and operational goals.
Completing this program will enhance your knowledge and refine your repertoire of risk management strategies and techniques for navigating ESG and climate-related issues, potential liability exposure and opportunities and provide you with valuable resources.
Online Primers – Foundations in ESG, Climate Risk and the Law (available September 1, 2023)
Included with the Certificate, these online primers are available on demand, and they cover core concepts to set the stage for the program modules (primer content will not be covered in class). It is strongly recommended that you view all five (5) primers before attending the program. To obtain your Certificate, all five (5) primers must be viewed.
ESG, Law and Policy Primer (75 mins, 2021)
Climate Science, Risk and Carbon Neutrality/ Net Zero Primer (90 mins, 2021)
Governance Framework for ESG Primer (50 mins, 2021)
Indigenous Rights, Consent and the Duty to Consult in Canada Primer (100 mins, 2021)
Indigenous-Led Projects and Partnerships Primer (80 mins, 2021)
Registration includes 120-day unlimited, online access to the recorded program. Breakouts on September 28, October 12 and 19 will be live only and not recorded.
Live attendance is not required for this program.
What You'll Learn
Principal elements and market expectations of rapidly evolving ESG criteria including critical developments, policies, government and civil initiatives, nationally and globally, influencing ESG and climate-related risks and opportunities
Strategies for managing and disclosing ESG criteria
How ESG factors and climate risks intersect with relevant laws, policies and rights in Canada, including the unique impact on Indigenous communities and the duty to consult
Key considerations, challenges, and legal risks that boards and organizations face when evaluating and modeling financial impacts related to ESG and climate risk
Techniques for navigating current and emerging governance and diligence obligations, challenges and legal issues, including oversight, disclosure, and engagement with investors and other stakeholders
Approaches for evaluating common risk management tools to mitigate, avoid or respond to ESG-related risks and potential legal actions
Tactics for managing common ESG-related risks, challenges and liability exposures in governance matters, transactions, investments and infrastructure projects
How to critique and construct methods for setting clear ESG-related legal risk management and operational goals
Best practices for embedding an ESG framework into the corporate decision-making process
Who Should Attend
Commercial banking and finance law practitioners
Corporate and governance practitioners
Financial services practitioners
Corporate board and audit committee members
Investors, dealers and their advisors
Investor relations professionals
Professionals whose work involves governance, investments, transactions or infrastructure projects
Indigenous rights holders
Suzanne LeClair
Senior Advisor, Stakeholder Engagement, Agnico Eagle Mines Limited
"This program provides a fulsome view of today's rapidly evolving ESG frameworks along with practical advice on processes. And the faculty… these experts generously shared their views, challenges and the trends which made it even more dynamic. A must certificate program for ESG practitioners."
Faculty
Program Directors
Lisa DeMarco
Senior Partner and CEO, Resilient LLP
Sarah Keyes, CPA, CA
CEO, ESG Global Advisors
Jason Kroft
Partner, Miller Thomson LLP
Advisory Board
Barnali Choudhury
Professor and Director of Jack & Mae Nathanson Centre on Transnational Human Rights, Crime and Security, Osgoode Hall Law School
Robert Elms
President, North American Carbon Canada Inc.
Murray Gold
Partner, Koskie Minsky LLP, and Fellow, Ontario Teachers' Federation
Carol Hansell
Senior Partner, Hansell McLaughlin Advisory Group
Jennifer King
Gowling WLG LLP
Jamie MacKinnon, MELP, BComm
Vice-President, Environmental Solutions, Blue Source, LLC
Andrea Moffat
Senior Director, Addenda Capital inc.
Instructors
Agenda
View the 2023 program brochure and agenda.
"Is financial assistance or funding available?"
As law evolves, we know how important it is to stay up to date. We also understand the financial implications of continuously upgrading your professional skills and knowledge. For more information on available options, including Job Grants, OSAP, please visit:
Certificate Requirements
You will receive a certificate upon completion of the Osgoode Certificate in ESG, Climate Risk and the Law. Participants must view all Online Primers, attend all Modules (whether live, by viewing the recordings, or both) and pass the online multiple‑choice exam, all by November 16, 2023.
CPD and Accreditation
OsgoodePD is an accredited provider with the LSO, the Law Society of BC and NY CLE Board. Select your location to view the eligible hours you may claim.
Contact us for inquiries about other provinces.
| | |
| --- | --- |
| Substantive | 33h 30m |
| Professionalism | 3h 30m |
| EDI | 3h 15m |
| Total | 40h 15m |
| | |
| --- | --- |
| Law Society of British Columbia | This program is approved for 37.75 CPD hours with the Law Society of British Columbia |
| | |
| --- | --- |
| Law Society of Alberta | This program is eligible for CPD credit with the Law Society of Alberta |
Are you reporting hours from a previous date?
View our CPD & Accreditation page to see previously calculated hours for this course.
You may also be interested in…
Deeper Learning Opportunities
Single Course Enrollment
Do you have an LLB/JD? Consider taking a single LLM course for deeper learning in a specific area of practice – all credits will apply towards a Professional LLM.
Explore LLM courses
Frequently Asked Questions
Client and Technical Support
Have questions? Get advice in person, by email or over the phone.
Online Technical Requirements
To ensure you do not encounter any issues that will impact or limit your learning experience, please review the following information.