Program Directors
Jasmin Jabri
Managing Director, Investment Management, Investment Industry Association of Canada (IIAC)
Jacqueline Shinfield
Partner, Blake, Cassels & Graydon LLP
Joann Sochor
AVP, Corporate Compliance, Sun Life
Eligible for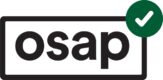 You need to be ready. Canadian financial institutions face an increasingly complex regulatory web as regulators in Canada and globally are imposing greater pressures to assess, monitor and mitigate regulatory and operational risks.
In addition to staying compliant, today's financial institutions need to keep up with new regulations, deal with new issues – including those created by remote work and emerging technologies – and manage the human resources and technological requirements to get the job done. The speed of change is rapid and the demands are increasing.
Designed by a select group of industry leaders, this unique and intensive Osgoode certificate will provide you with a comprehensive understanding of crucial regulatory compliance requirements, the intersection of compliance and enterprise risk management in financial services and the practical strategies you need to meet them.
Over five modules, you will learn from industry experts and major regulators and get the practical knowledge and skills you need to effectively assess, monitor and mitigate regulatory and operational risks. With a focus on real-world examples, you will take your learning to the next level and emerge equipped with the most up-to-date knowledge, tools and tactics you need to develop, implement or re-energize a state-of-the-art compliance program, along with insights into rapidly evolving compliance issues and trends.
Registration includes 120-day unlimited, online access to the recorded program.
What You'll Learn
Fundamentals of regulatory compliance for financial institutions
How to effectively identify, mitigate and control risks
Essential components of an effective compliance program
How major regulators and authorities regulate and supervise (objectives, powers and responsibilities), and tips for dealing with them effectively
Correlations between governance, risk management and compliance (GRC)
How to become an effective partner and energize your organization
Strategies for implementing a code of business conduct and ethics
Techniques for managing a regulatory examination, investigation and incident
Best practices for crisis management and response
Strategies for managing high risk issues
How to manage industry disruptors like data analytics, bitcoin, blockchain and fintech and other unregulated financial services players
What you need to do to prepare for emerging challenges impacting compliance professionals
Impact of international standard setting organizations
Not ready to commit to the full Certificate? You can choose to register for one‑day ‑ the Fundamentals of Regulatory Compliance and Legal Risk Management for Financial Institutions (Module 1) – and you will also have the option to register for the full Certificate by February 9, 2023.
Who Should Attend
Compliance officers and professionals at financial institutions
Operations and risk managers
In-house counsel at financial institutions
Business or corporate affairs professionals
Lawyers in private practice who advise financial institutions
Portfolio managers, fund managers and securities dealers
Anyone interested in a career or a role in compliance
Faculty
Program Directors
Jasmin Jabri
Managing Director, Investment Management, Investment Industry Association of Canada (IIAC)
Jacqueline Shinfield
Partner, Blake, Cassels & Graydon LLP
Joann Sochor
AVP, Corporate Compliance, Sun Life
Advisory Board
Instructors
Cindy Bauder
Compliance Team Lead, Market Conduct, Manulife
"Online experience was great. Excellent agenda and well put together. Great presenters, very knowledgeable and easy to understand, great discussions and a great deal of tips and information [to] use when setting up a program."
Online Primers
These primers focus on core concepts for those who may be newer to compliance or those seeking a succinct refresher. All primers are included with the Certificate or the Fundamentals of Compliance (Module 1). View online anytime.
To obtain your Certificate, all five primers must be viewed.
Register
Jan 26 & Feb 9, 23 & Mar 9 & 30, 2023
Register for the full certificate
Time
January 26, 2023
9:00 a.m – 4:30 p.m (ET)
February 9, 2023
9:00 a.m – 4:30 p.m (ET)
February 23, 2023
9:00 a.m – 4:30 p.m (ET)
March 9, 2023
9:00 a.m – 4:30 p.m (ET)
March 30, 2023
9:00 a.m – 4:30 p.m (ET)
Register for Module 1 Online (Replay) Only.
Time
May 5, 2023
9:00 a.m – 4:30 p.m (ET)
Printable Registration Form
If a downloadable form is required, please contact osgoodepd@osgoode.yorku.ca.
"Is financial assistance or funding available?"
As law evolves, we know how important it is to stay up to date. We also understand the financial implications of continuously upgrading your professional skills and knowledge. For more information on available options, including Job Grants, OSAP, please visit:
Certificate Requirements
To receive an Osgoode Certificate, you must view all online primers and attend all program modules (whether live or by viewing recorded program) and successfully complete an online assessment, all within 30 days of the last module.
CPD and Accreditation
OsgoodePD is an accredited provider with the LSO, the Law Society of BC and NY CLE Board. Select your location to view the eligible hours you may claim.
Contact us for inquiries about other provinces.
| | |
| --- | --- |
| Substantive | 32h 10m |
| Professional | 4h 35m |
| EDI | 30m |
| Total | 37h 15m CPD |
| | |
| --- | --- |
| Substantive | 32h 10m |
| Professional | 4h 35m |
| EDI | 30m |
| Total | 37h 15m CPD |
Are you reporting hours from a previous date?
View our CPD & Accreditation page to see previously calculated hours for this course.
You may also be interested in…
Deeper Learning Opportunities
Single Course Enrollment
Do you have an LLB/JD? Consider taking a single LLM course for deeper learning in a specific area of practice – all credits will apply towards a Professional LLM.
Explore LLM courses
Frequently Asked Questions
Client and Technical Support
Have questions? Get advice in person, by email or over the phone.
Online Technical Requirements
To ensure you do not encounter any issues that will impact or limit your learning experience, please review the following information.