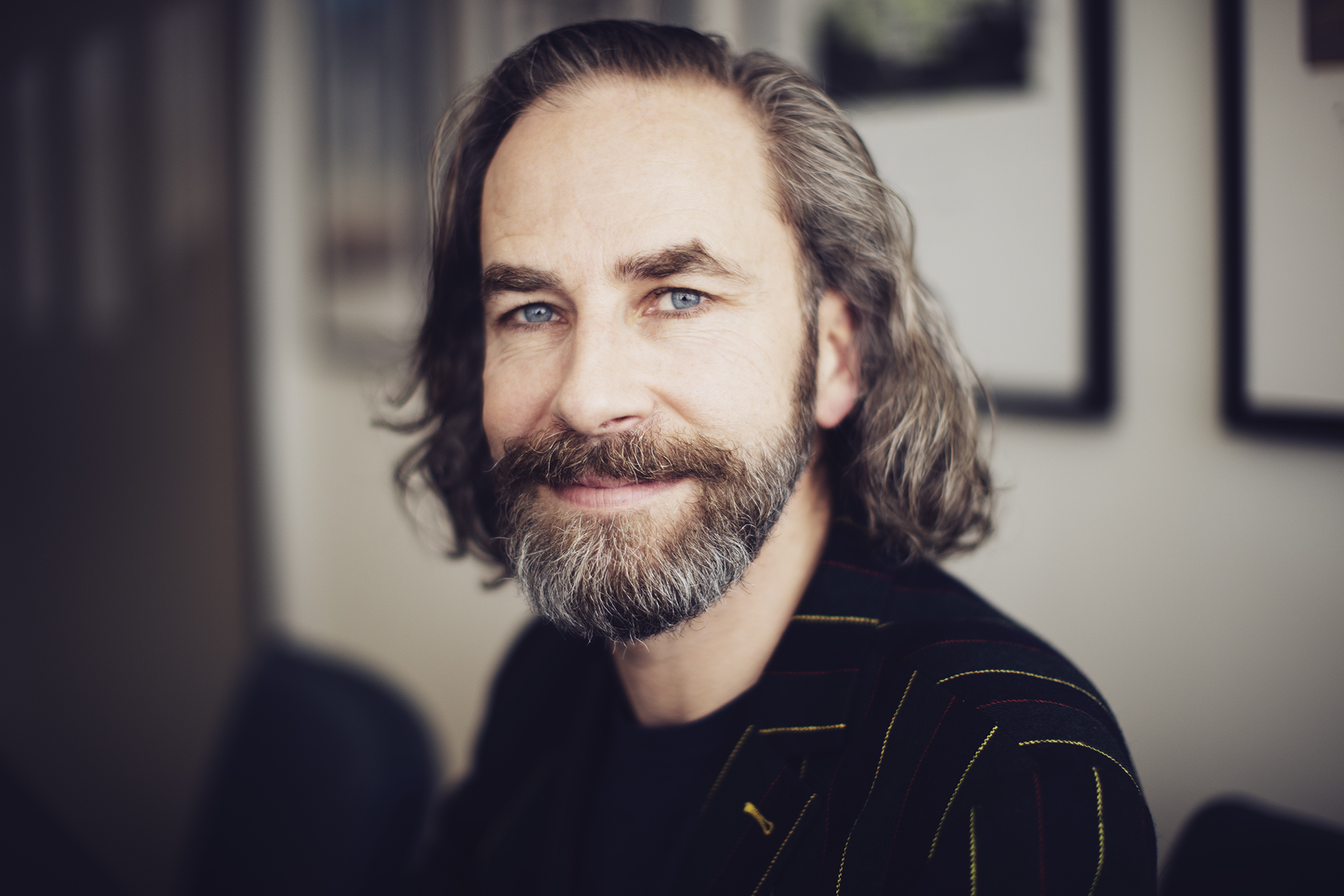 Growing up in a small town in Newfoundland, John Drover's exposure to the legal profession didn't extend much beyond what he saw on TV. Even after moving as a young adult to the province's capital city, St. John's, his career went "in a million directions" throughout his 20s. He managed a hair salon, waited tables and owned a cocktail lounge—but law was never part of the picture.
---
Instead, he was preoccupied by the wealth of art and culture his home province had produced, in particular its folk traditions.
"For decades, there's been a big upheaval in those folk cultures," says Drover, "as small communities have been resettled and their traditions endangered."
That interest led Drover to the folklore department at St. John's Memorial University, where he earned a BA and an MA in folklore. His interest in law began developing there too, as he began thinking about what it meant to "own" an artistic expression.
"I got really interested in that commodification of culture," says Drover. "Collective vs. individual ownership, what belongs to the community, and how folk stories live in the public domain, even as individual versions can be copyrighted or exploited."
That led to an interest in copyright and intellectual property law. He graduated in 2008 with an LLB from Halifax's Dalhousie University, and landed work as an associate at a St. John's firm specializing in personal-injury law. But that fascination with intellectual property—in who can stake a claim to a piece of culture—never left him.
That's when he found Osgoode's LLM in intellectual property law, and applied based on the enthusiastic advice of two acquaintances who were students at the time. They included a well-known Newfoundland criminal-defense lawyer, who had also had a successful political career, serving as a cabinet minister under two successive premiers.
"For him, with all his experience, to tell me how much he was getting from Osgoode, and how much he was learning, that sealed it," says Drover.
The program exposed Drover to ideas, faculty members and guest speakers who exploded his knowledge of the field. His fellow students included lawyers and professionals in fields ranging from biotech to patent law, bringing to the program real-world experience with the application of IP law and principles.
Drover graduated in 2020, returning to practice as a partner. Though it remains a small part of his overall practice, Drover is now working to highlight the importance of IP in the province, providing publishing and contractual advice to artists and musicians, and consulting on local film and TV productions.
"In Newfoundland we produce a lot of culture for our small size," says Drover. "Music, actors, comedians, writers. But a lot of that goes on without any thought to the intellectual property side of it. It's great to be working to change that."
Want to learn more about the Professional LLM in Intellectual Property Law? Sign up for an Information Session!