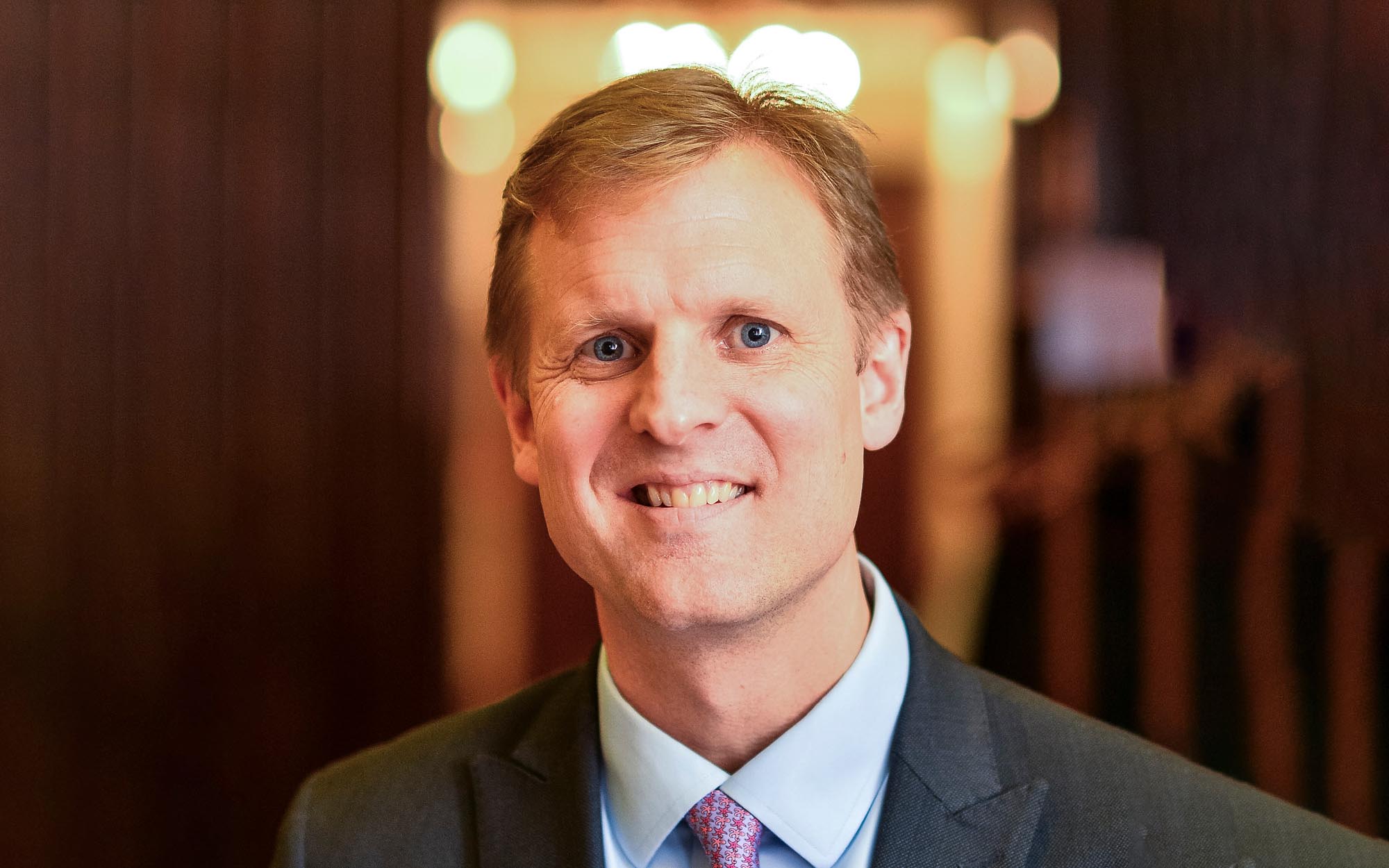 Trevor C.W. Farrow never planned to be a lawyer. As a young student, he had no ambitions to go to law school and hadn't considered what a career in law would look like. But now, Farrow is an esteemed professor and an Associate Dean at Osgoode Hall Law School. He is the Chair of the Canadian Forum on Civil Justice and was the founding academic director of the Winkler Institute for Dispute Resolution and previously the director of the York Centre for Public Policy and Law. He has contributed to many major research projects, and has focused extensively on access to justice, legal process, legal and judicial ethics, advocacy and globalization.
His journey is an unlikely one – one filled with chance encounters and off-handed suggestions – but it's a path that he has manoeuvred with much success. Farrow is now an award-winning professor who is passionate about keeping the industry innovative and current.
---
"Coming out of high school, I thought I was going to be a doctor and follow in the family business of medicine," Farrow says. But "not being particularly good at math and science", Farrow found himself turning to social sciences, political theory, philosophy and moral and political studies. According to Farrow, it was these courses, plus a few that "touched on issues of justice and law that really opened my eyes even to the idea, let alone the possibility of going into law."
During his senior undergraduate year at Princeton University, he ran into an old friend who had recently returned from studying law at the University of Oxford, who suggested that Farrow try it out. "And so I decided to apply, kind of on a whim."
And what a whim it was. Though his Oxford education wasn't the most practical ("it wasn't at all a learn by doing approach; it was highly theoretical," he explains), it certainly kicked off an appetite for legal education. "The truth is I just loved it. It was interesting; it was fun; and it was different, and so that started things off." Now, his resume includes education credentials from Princeton, Oxford, Dalhousie, Harvard and the University of Alberta.
After earning his LLB from Dalhousie University, Farrow started his legal career at Torys LLP as a litigation lawyer. It was there that another chance encounter changed the trajectory of his career. "Fred Zemans, who was a professor at Osgoode Hall Law School, asked me if I would come up and teach in the Civil Procedure course once a week. The course was in the winter, and I remember that it was not an easy commute on busy Thursday afternoons. I would go up and teach three one-hour sessions back-to-back, and the truth is that it was the highlight of my week. I just loved it."
It was here that Farrow truly started considering a career in education. "Although I really enjoyed being a lawyer, I love working with students. The thing that I like the most, I think, is engaging with the students in a participatory way – where the students are on their feet, doing stuff, reflecting on stuff, talking to each other, working with each other. The kind of buzz of experiential learning to me is just fantastic. … And when students are willing to be reflective, open, vulnerable, to ask questions and to engage with each other, it really brings the intellectual exercise alive in the laboratory of a classroom, which I just find really, really fun and exciting."
Farrow's work with Osgoode Professional Development (OsgoodePD) began when he taught as a guest instructor for the Intensive Trial Advocacy Workshop (ITAW) around 2004. He went on to become a co-director, with Professor Garry Watson, just a few years later. "I love teaching trial advocacy because it's fun, interesting and really engaging. And I think there's a huge upside for the participants. You can really watch people's skills grow."
On talking about teaching for OsgoodePD, Farrow states, "I've never been in a community where people take such pride in the professionalism that's brought to the educational experience, the care that people take towards our students. The overall teamwork and engagement is amazing, which, importantly, makes the programs that we put on way better for the participants."
Professional development is an area that Farrow believes to be truly important for the future of the legal profession. "Lawyers need to keep their skills current. It's a terrible idea to think that we can finish our education at some relatively early point in our professional career and then simply move on," Farrow says. "Law involves a lifelong commitment to learning."
And professional development extends beyond the obvious skills that lawyers need to have. "Continuing education is part of the shift in culture to making sure that the profession is as current and accessible as possible. … From technical skills to cultural skills, to interpersonal skills and to inclusivity and diversity awareness. Simply put: law is about the human condition and helping people."
"The work that goes on at OsgoodePD, through programs like ITAW and others, are really great examples of the commitment to critical and sophisticated education that happens at Osgoode."
Want to learn more information about OsgoodePD's Intensive Advocacy Workshop (ITAW)?