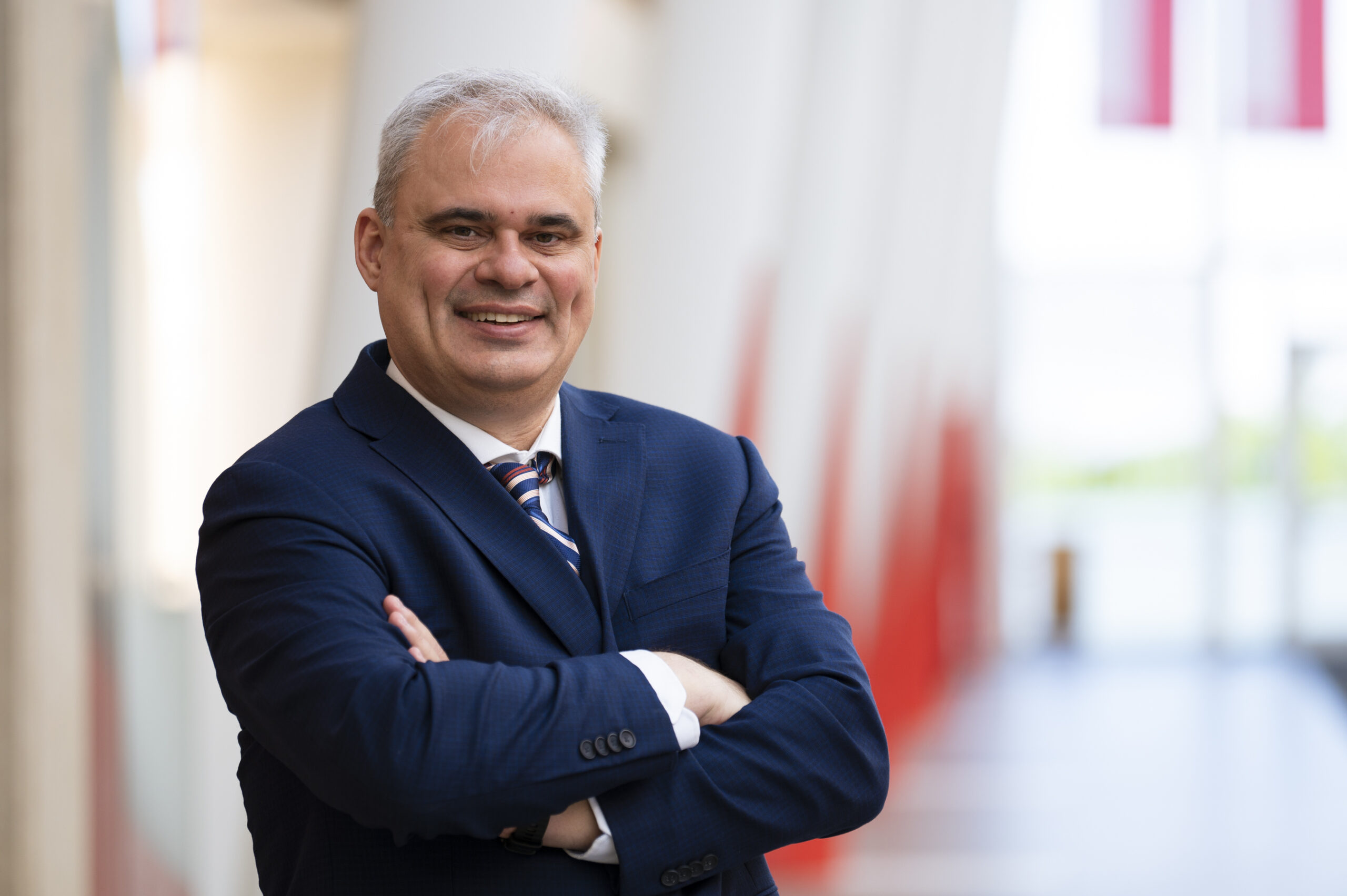 Osgoode's Part-Time Professional LLM in Energy and Infrastructure Law offers a unique opportunity for students to learn from industry leaders about the evolution and regulation of this complex legal field.
Yakov Radyushin, a recent graduate of the program, opines that "Osgoode is the leader amongst Canadian institutions in delivering energy and infrastructure law programs." And Yakov knows the hallmarks of quality legal education. After all, he holds two professional LLMs and has over 25 years of experience practicing law.
---
With a penchant for learning and a passion for law, Yakov—who was only just called to Bar in Ontario and Nova Scotia last year—has already established his own legal office in Vaughn, Ontario.
Reflecting on his journey up to this point, Yakov describes the path he took as an international lawyer looking to practice law in Canada. "I began by getting a paralegal diploma from the Humber Institute of Technology before being called to the Bar with a paralegal license. Then I earned a Global Professional LLM from the University of Toronto with a concentration in Canadian Common Law," Yakov explains. "Afterwards, I went on to article at the Canadian National Exhibition Association in the office of General Counsel. And now, I proudly hold an LLM from Osgoode as an Energy and Infrastructure Law program graduate."
Yakov's reasons for obtaining a second LLM are twofold. From a policy perspective, he views Energy and Infrastructure law as playing a crucial and defining role in Canada's near future. In addition, after completing his first LLM, Yakov recognized that he needed more specialized knowledge to approach this field with confidence and competency.
Determined to receive the best education while pursuing this second LLM, Yakov was ultimately drawn to Osgoode Professional Development (OsgoodePD) based on the quality of the program and the people behind it.
"I was excited to take the program at OsgoodePD precisely because of its reputation and world-class standing as an institution providing innovative legal education. I also knew that I could trust Meghan Thomas, Director of Professional Graduate and International Programs at OsgoodePD, and her team. She is an exceptional leader, professional, manager, and mentor who has greatly helped me during my studies."
Access to thought leaders and legal professionals is a highlight of many OsgoodePD programs. So too is the central location of Osgoode's downtown campus, which provides students with additional opportunities and learning outcomes.
"Being in the core of the city added to my experience. It was a pleasure to meet new colleagues and expand my network with others in the area," Yakov says. On the topic of building relationships, he insists that prospective students "should not underestimate the importance of networking as it helps tremendously in securing a job after graduation."
While Yakov is now working hard as the sole proprietor of his own legal office, he remains ever forward-looking. With ambitions to apply all that he learned in Osgoode's LLM in Energy and Infrastructure Law program, Yakov endeavours to expand his legal practice and work in this area of law as part of a national legal research team.
For international students looking to follow in his footsteps, Yakov offers some guidance:
"An LLM program requires a lot of hard work. However, the staff at OsgoodePD helped me get through the challenging times. Ultimately, the results you get from the program are worth all that effort."
---
Want to learn more about the Professional LLM in Energy and Infrastructure Law? Sign up for an Information Session!