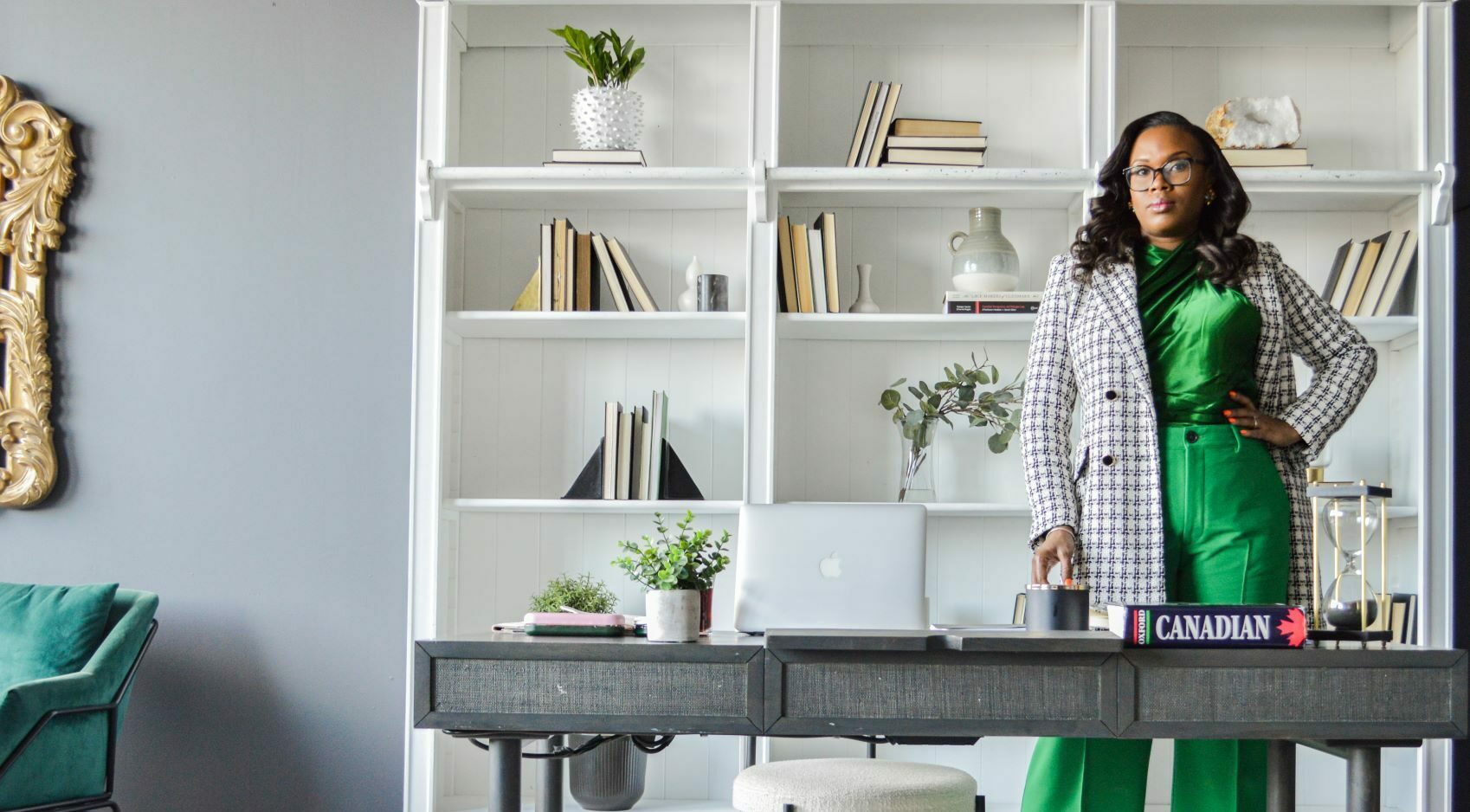 Meet Yanique Russell: Osgoode's application agent for Latin America and the Caribbean, and graduate of not one – but two – Professional LLM programs.
Yanique Russell is an internationally qualified lawyer from Jamaica who holds a UK Law degree. In satisfying her NCA requirements, she completed two LLM programs with Osgoode: Professional LLM in Canadian Common Law in 2019 and Professional LLM in International Business law in 2020. Yanique articled with a retired deputy judge in Ontario where she was exposed to Corporate, Estates and Immigration Law, and currently practices in those same areas. She is also the CEO of a college recruitment company that makes the international study experience more accessible. As a former international Osgoode alum, Yanique understands firsthand how overwhelming the process of relicensing can be and has made it her mandate to help others transition into the Canadian legal market as smoothly as possible.
---
So, how did she get to where she is today? We sat down with Yanique to find out.
"After receiving my confirmation of permanent residence, I wanted to complete my career goal of becoming a lawyer qualified to practice in the jurisdiction that I would be living in. It was therefore the natural order of things to study after migrating in order to fulfill my career goal."
"I chose Osgoode because of its staff. The same week I landed in Canada I researched "Law Schools in Toronto" and there were two results, Osgoode Hall Law School and the University of Toronto. I contacted both institutions via email and Sophie, in Admissions at OsgoodePD, replied in a few hours. Not only was her response timely, but it was warm and welcoming. I was totally oblivious of the NCA process and as a result, I had many questions for her about my selection of programs. She patiently explained the process to me via email and even connected me with the NCA team so they could expound on the assessment process. For me, that was going above and beyond the call of duty and that made it very easy for me to choose where I would be spending my money. People do business with people and first impressions are lasting."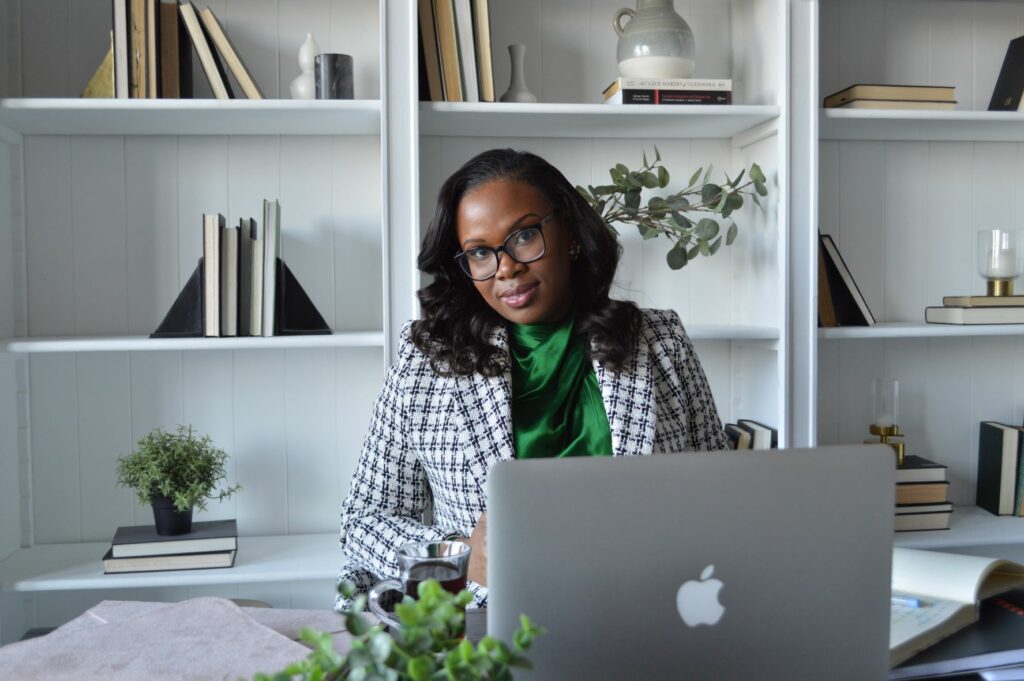 Yanique goes on to say that the Professional LLM was fundamental to launching of her career as a Canadian lawyer. "As an internationally qualified lawyer with a law degree obtained via distance education, I had to do two years of in-person law school. In order to meet this requirement, the National Committee on Accreditation (NCA) allows candidates to either complete a JD or 2 LLMs in a Canadian Law School. I already had obtained 2 bachelor's degrees and thought a third would be redundant, as a result, the Professional LLM was very appealing as it was a higher qualification that would allow me to attain my career goal."
"In addition to being able to complete NCA requirements and obtain my certificate of qualification, the LLM allowed me the opportunity to get practical insight into Canadian law as my professors were lawyers who had practised or were practising. This gave me the confidence required for the Law Society of Ontario's (LSO) experiential training portion of the licensing process as the course work entailed very practical assignments. In addition to this, attending law school was an easy way to grow my network of colleagues in the legal market, which is the third prong to successfully relicensing as a lawyer in Canada."
Yanique's relationship with Osgoode didn't end after her degrees. As an application agent, she helps international lawyers on their journey to accreditation. We asked Yanique a few questions about that as well. The first; why did you decide to become an agent for OsgoodePD?
"The decision was very natural. I had been an informal advocate for Osgoode throughout my time there as a student as my colleagues from the Caribbean would ask me for my advice on the relicensing process. In outlining the steps, I would automatically inform them of the benefits of meeting their NCA requirements through an LLM, as opposed to writing the challenge exams on their own. The fact that they would be introduced to the practical aspects of law and would be interacting with other lawyers were very strong facets of the LLM that appealed to those I interacted with."
"I was impressed by Osgoode's seamless course selection process and the access to information. As students, you are given everything you need to succeed, you only need to do your part by attending classes, learning and applying knowledge. Being a former educator, I thoroughly scrutinized the course outlines we received, and they always displayed a high level of organizing. It was therefore very easy for me to share with conviction that I felt the Osgoode LLMs were appropriate for internationally trained lawyers."
Why specifically are you so focused on the licensing process? What makes it so challenging?
"The licensing process can be overwhelming, especially for internationally trained lawyers. The Law Society of Ontario has a two-part requirement- the bar exams and the experiential training. Each candidate must complete both (or receive an exemption from the experiential training with 5 years or more of law practice) in order to be called to the bar. It is this aspect of the licensing process that presents the most challenge to ITLs."
"As an internationally trained lawyer, it may be challenging for persons to find articling positions in order to fulfill the training portion of the licensing process. Coupled with the fact that international students do not have the opportunity to form relationships during law school, recruiters are still unfamiliar with the NCA process and this "fear of the unknown" presents another hurdle for ITLs looking for law practice opportunities. Being enrolled at Osgoode allows persons the exposure to complete on-campus interviews (OCIs) where several law firms come to recruit for law students as well as an opportunity to build relationships with other legal professionals."
What benefits would someone interested in studying law get from working with you as an international agent?
"Internationally trained lawyers relicensing in Canada are naturally at a disadvantage and should seek to limit their hurdles as best as possible. Persons interested in studying law should work with an agent who has been on the journey they intend to embark on so they can know what pitfalls to avoid."
"In order to fulfill my NCA requirements, I completed Osgoode's two most popular LLMs- the Canadian Common Law and the International Business Law. In addition to all this, my personable trait makes it very easy for me to form true connections as I enjoy helping persons. These have resulted in me having a large network both in the legal and business development sectors."
What advice would/do you give to international students interested in coming to Canada to study at OsgoodePD?
Prepare. Be dedicated. Network. Be diligent.
"My first piece of advice is to speak with an Osgoode alumni to understand your expectations as a student. Gaining insight from someone who has done what you intend to do helps prepare you and reduces anxiety and frustration."
"Do the necessary research to understand which LLM will be more suitable for your career goal and decipher if it will allow you to complete all your NCA courses. Know that you must pursue your re-licensing goal with everything inside you."
"Read ahead of classes and as best as possible, attend all lectures. Preparation is vital to being successful."
"Network with everyone in the Osgoode community- colleagues, professors, administrative staff. Your network is your net worth."
"Lastly, know that others have done this and so can you with the right amount of dedication and diligence. Believe in yourself and know that success comes to those who persistently persevere. "
Want to learn more about the Professional LLM in Canadian Common Law and International Business Law? Sign up for an Information Session!