Program Directors
Trina Fraser
Brazeau Seller LLP
Jonathan Sherman
Cassels Brock & Blackwell LLP
Eligible for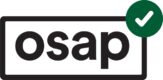 The cannabis business is rapidly expanding with Canada as a world leader in the production and sale of recreational cannabis.
Opportunities in this area for businesses and those that advise them are considerable, as so are the potential obstacles and hurdles in this complex legal and regulatory environment.
Take advantage of the many opportunities, learn what works and what doesn't, and avoid costly mis-steps in this burgeoning area of business and practice.
In this one-of-a-kind Osgoode certificate, some of Canada's leading legal and industry minds deliver a wide-ranging curriculum that addresses everything from the very foundations of cannabis law and regulation, to the most topical issues affecting clients in all aspects of the industry today.
Registration includes 120-day unlimited, online access to the recorded program.
What You'll Learn
Designed for the working professional, over the course of 5 weeks in this interactive online certificate you will:
Examine cannabis law in Canada, including the impact of legalization and international drug treaties
Assess the global context: an overview of international law and norms
Explore and analyze critical issues in the business of  cannabis, including:
Lending and debt finance and registration of security interests
Licences/transfer of licences/enforcement of loans
M & A trends in the cannabis industry
Investment/banking issues
Describe key operational issues/challenges, including retailing in a regulated environment
Identify tips and tricks for protecting intellectual property
List and explain the classes of cannabis under Schedule 4 of the Cannabis Act – New Classes, including edibles, extracts and topicals
Describe the regulatory framework as it applies to medical cannabis
List and describe common occupational health and safety issues/hazards in the cannabis industry
Recognize social justice issues and the impact of cannabis-related advocacy
Understand how best to manage your cannabis licence and ensure regulatory compliance
Learn about anticipated trends in the Canadian cannabis industry for 2022 and beyond
Review the rules/regulations relating to packaging/labelling/marketing and promotion of cannabis and cannabis-related products
PLUS! Enjoy the networking you have missed with our virtual online networking event. Don't miss your opportunity to meet and chat with your peers and legal and industry leaders!
Who Should Attend
Lawyers in private practice
In-house counsel in the cannabis industry
Cannabis industry senior executives
Cannabis industry senior managers/managers, particularly those involved in compliance and risk
Regulators at the federal and provincial level who regulate the production, sale and/or distribution of cannabis and cannabis products across Canada
Faculty
Program Directors
Trina Fraser
Brazeau Seller LLP
Jonathan Sherman
Cassels Brock & Blackwell LLP
Advisory Board
Sherri M. Altshuler
Aird & Berlis LLP
Ruth Chun
Chun Law Professional Corporation
Matt Maurer
Torkin Manes LLP
Alice Tseng
Smart & Biggar LLP
Instructors
Agenda
View the 2022 program brochure and agenda to see what you'll learn from leading experts.
Register
We're sorry, the upcoming dates for this program aren't confirmed yet.
If you're interested in the next program offering, complete this form and we'll email you once new dates are announced.
Printable Registration Form
If a downloadable form is required, please contact osgoodepd@osgoode.yorku.ca.
"Is financial assistance or funding available?"
As law evolves, we know how important it is to stay up to date. We also understand the financial implications of continuously upgrading your professional skills and knowledge. For more information on available options, including Job Grants, OSAP, please visit:
Certificate Requirements
To receive an Osgoode Certificate, you must complete all program modules, and successfully complete an online assessment within 30 days of the last module.
CPD and Accreditation
OsgoodePD is an accredited provider with the LSO, the Law Society of BC and NY CLE Board. Select your location to view the eligible hours you may claim.
Contact us for inquiries about other provinces.
| | |
| --- | --- |
| Substantive | 32h 15m |
| Professionalism | 2h |
| EDI | 1h 15m |
| Total | 35h 30m |
Are you reporting hours from a previous date?
View our CPD & Accreditation page to see previously calculated hours for this course.
You may also be interested in…
Deeper Learning Opportunities
The Osgoode Certificate
Stay competitive with deep dives into the most critical issues in law. Taught by leading experts and designed for flexible learning, choose from multi-day programs or take courses at your own pace to build towards a certificate.
Explore certificates
Frequently Asked Questions
Client and Technical Support
Have questions? Get advice in person, by email or over the phone.
Online Technical Requirements
To ensure you do not encounter any issues that will impact or limit your learning experience, please review the following information.