Program Directors
Andriana Cvetkovik
AVP, Global Privacy and Data Ethics, Sun Life
Carole Piovesan
Managing Director, INQ Law, and Co-Founder and Principal, INQ Consulting
Eligible for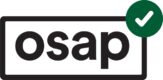 The law, regulation and ethics involving the use of regulated data in financial services is evolving and regulators are prioritizing focus in this area. You need to be prepared.
Financial services professionals – and their advisors – must be able to comprehend how they are using regulated data and the associated risks in order to meet escalating obligations and risks.
The data analytics landscape is rapidly changing and gaining momentum, and missteps are becoming increasingly costly and burdensome – causing considerable harm to your business and your reputation. At the same time, regulators are prioritizing the need for transparency and "explainability" regarding the use of regulated data in financial services, and new expectations are emerging based on how the laws are being interpreted and applied.
Designed to provide financial services professionals – and their advisors – with crucial knowledge, techniques and best practices needed to get a firm grasp on the evolving risks, challenges and impacts involving the use of regulated data, this first-of-its-kind Osgoode certificate is focused on understanding and navigating the challenges involving the use of data analytics technology in financial services and the intersections with various areas of the law, regulation and ethics.
With a focus on practical strategies and real-world trends, over five modules you will engage with leading practitioners and like-minded professionals to get the latest, best available knowledge and tactics you need to develop suitable frameworks and standards within your organization when using regulated data and to manage the associated evolving risks, challenges and obligations.
What You'll learn
Practical understanding of the technology and the associated risks and limitations
Tactics for identifying, managing and mitigating key risks involving each technology
How existing law and regulations intersect with the use of data analytics in financial services, including why industry guidelines are driving regulatory expectations
The impacts of legal trends, compliance challenges and developments in other jurisdictions on the evolving expectations involving data analytics use in Canada
Critical overview of the ethical standards involving data analytics in Canada (including US, EU influences)
Strategies for determining how unintended bias and unjustified discrimination can result from data analytics, which can adversely impact the fair treatment of customers
Tactics for developing frameworks and standards to benchmark reasonableness for dealing with abstract and subjective concepts effectively in a practical world, including what other companies are doing in this area in Canada, the US and OECDs
Methods for documenting, monitoring and testing risks arising from the use of regulated data and applying insights from analytics to mitigate such risks
Analytical approaches for identifying problems, unpacking principles and resolving challenges in various scenarios within the business and in client-facing situations
Strategies for how to structure your impact assessment
Techniques and communication tips to question, challenge and discuss key data analytics risks, including bias and discrimination concerns, with internal and external stakeholders
Who Should Attend
In-house legal counsel in financial services
Lawyers and legal professionals working in financial services, and mergers and acquisitions
Compliance officers and professionals
Risk officers, advisors, directors and managers
Data governance professionals
Data analytics, data strategy teams
Data ethics professionals, trust officers
Information management professionals
Faculty
Program Director
Andriana Cvetkovik
AVP, Global Privacy and Data Ethics, Sun Life
Carole Piovesan
Managing Director, INQ Law, and Co-Founder and Principal, INQ Consulting
Advisory Board
Pavel Abdur-Rahman
Managing Director, Bluevale Capital Group, and Managing Partner, Vision Studio Ventures
Diana Drappel
Assistant General Counsel, Strategy, RBC
Anna Hannem
VP, Data & AI Risk, Scotiabank
Suzanne Morin
VP, Enterprise Conduct, Data Ethics & Chief Privacy Officer, Sun Life
Joann Sochor
AVP, Corporate Compliance, Sun Life
Instructors
Agenda
View the 2023 program brochure and agenda. A new detailed brochure and agenda will be available soon.
Register
Dates coming soon. Learn more now.
Registration for this program is now closed.
Interested in the next program offering? Complete this form and we'll email you once new dates are announced.
Time
Dates coming soon. Learn more now.
Printable registration form
If a downloadable form is required, please contact osgoodepd@osgoode.yorku.ca.
"Is financial assistance or funding available?"
As law evolves, we know how important it is to stay up to date. We also understand the financial implications of continuously upgrading your professional skills and knowledge. For more information on available options, including Job Grants, OSAP, please visit:
CPD and Accreditation
OsgoodePD is an accredited provider with the LSO, the Law Society of BC and NY CLE Board. Select your location to view the eligible hours you may claim.
Contact us for inquiries about other provinces.
| | |
| --- | --- |
| Substantive | 27h |
| Professionalism | 5h 45m |
| Total | 32h 45m |
| | |
| --- | --- |
| Substantive | 27h |
| Professionalism | 5h 45m |
| Total | 32h 45m |
Are you reporting hours from a previous date?
View our CPD & Accreditation page to see previously calculated hours for this course.
You may also be interested in…
Deeper Learning Opportunities
The Osgoode Certificate
Stay competitive with deep dives into the most critical issues in law. Taught by leading experts and designed for flexible learning, choose from multi-day programs or take courses at your own pace to build towards a certificate.
Explore certificates
Single Course Enrollment
Do you have an LLB/JD? Consider taking a single LLM course for deeper learning in a specific area of practice – all credits will apply towards a Professional LLM.
Explore LLM courses
Frequently Asked Questions
Client and Technical Support
Have questions? Get advice in person, by email or over the phone.
Online Technical Requirements
To ensure you do not encounter any issues that will impact or limit your learning experience, please review the following information.