Program Directors
Alexander M. Voudouris
Senior Litigator, Pace Law Firm
Eligible for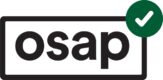 Once seen as an acceptable area for 'dabblers', injury law is shaping up as a practice area in which only those with a pronounced edge in practical expertise will prevail.
This unique, intensive Certificate program will give you the edge you need to handle injury files effectively as well as efficiently, on both the tort and AB sides, and from plaintiffs' and defendants'/insurer's perspectives.
Over five non-consecutive one-day modules–via Zoom from the convenience of your office or home– you will
acquire essential knowledge as distilled by experts,
learn where the pitfalls are and how to avoid or surmount them
build your practice skills and have your most pressing questions answered.
Registration includes 120-day unlimited, online access to the recorded program.
What You'll Learn
Day 1
Overview: The legislative framework that governs MVA cases in Ontario on both the tort and AB sides (Insurance Act, SABS, LAT Common Rules, Rules of Civil Procedure and New Simplified Procedure in Non-Jury Actions)
Introduction to major tort Issues and substantive doctrines
Day 2
Introduction to accident benefits law and practice
Day 3
The client and the case, including assessing the strengths and weaknesses of the case and developing a theory of the case
Evidence and discovery In tort and AB cases
Day 4
Mediation and pretrials (tort)/Case conferences (AB)
Effective preparation and presentation of the case at trial (or at arbitration at the Licence Appeal Tribunal under the SABS in AB cases
Day 5
Where the Rubber Meets the Road: Applying what you've learned to case-study situations;      Q & A
Neil Da Silva
Paralegal/Da Silva Legal
"Absolute must attend program for anyone practicing MVA law."
Who Should Attend
Personal injury lawyers (plaintiffs' and defence/insurers') in Ontario
Accident Benefits lawyers (plaintiffs'/applicants and defence/respondents'/insurer's counsel) in Ontario
Litigation paralegals in Ontario
Litigation law clerks in Ontario
Faculty
Program Directors
Alexander M. Voudouris
Senior Litigator, Pace Law Firm
Advisory Board
Heather L. Kawaguchi
Kawaguchi Krajden LLP
Alfred M. Kwinter
Singer, Kwinter LLP
Steve Rastin
Rastin & Associates
Philippa Samworth
Dutton Brock LLP
Tripta Sood
Bruder Springstead LLP
Program Faculty
Register
Dates coming soon. Learn more now.
Registration for this program is now closed.
Interested in the next program offering? Complete this form and we'll email you once new dates are announced.
Time
Dates coming soon. Learn more now.
Printable Registration Form
If a downloadable form is required, please contact osgoodepd@osgoode.yorku.ca.
"Is financial assistance or funding available?"
As law evolves, we know how important it is to stay up to date. We also understand the financial implications of continuously upgrading your professional skills and knowledge. For more information on available options, including Job Grants, OSAP, please visit:
Austin Roncali
Lawyer, Pace Law Firm
"The program had experienced speakers with tremendous insight into all areas of both Tort and AB."
Certificate Requirements
To receive an Osgoode Certificate, you must complete all program modules, and successfully complete an online assessment within 30 days of the last module.
CPD and Accreditation
OsgoodePD is an accredited provider with the LSO, the Law Society of BC and NY CLE Board. Select your location to view the eligible hours you may claim.
Contact us for inquiries about other provinces.
| | |
| --- | --- |
| Substantive | 29h 20m |
| Professionalism | 4h 40m |
| EDI | 20m |
| Total | 34h 20m |
Are you reporting hours from a previous date?
View our CPD & Accreditation page to see previously calculated hours for this course.
You may also be interested in…
Deeper Learning Opportunities
Single Course Enrollment
Do you have an LLB/JD? Consider taking a single LLM course for deeper learning in a specific area of practice – all credits will apply towards a Professional LLM.
Explore LLM courses
Frequently Asked Questions
Client and Technical Support
Have questions? Get advice in person, by email or over the phone.
Online Technical Requirements
To ensure you do not encounter any issues that will impact or limit your learning experience, please review the following information.