Eligible for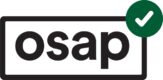 An interactive learn-by-doing online program focused on practical negotiation skills and strategies
Whether you are doing deals or resolving conflicts, effective negotiation skills are essential for success.
The program is mostly hands-on, learn by doing; no content will be recorded
In today's increasingly competitive market, understanding why and how negotiations succeed, and having the skills required to achieve your goals are must-have tools for any legal or business professional.
Led by Trevor Farrow and Shannon Moldaver, the program draws on the expertise and experience of leading negotiation scholars, practitioners and judges. They will take you beyond the basic "getting to yes" principles and provide you with the strategies needed to handle obstacles that are barriers to agreement.
Mark Ansara
Executive Director, Timmins Temiskaming Community Legal Clinic
"This program was without doubt the most informative, interesting and effective course that I have ever taken in any area of endeavour."
Now in a unique online format, this intensive, five-module Osgoode certificate program will help build your theoretical knowledge and develop your negotiation skills.
What You'll Learn
You will get intensive training in negotiation theory and practice in a dynamic, hands-on online environment, participate in simulated negotiation exercises, watch leading experts demonstrate effective negotiation practice and engage in discussions with faculty and participants.
What are the implications of your individual negotiation style?
Dissecting negotiation: the anatomy of the process
The seven essential steps in negotiation, and the consequences of missing any one of them
Defining negotiation "success"
How you can improve your success rate
Developing negotiation skills: strategy development skills; communication skills; creativity skills; assessment skills; drafting skills
Redirecting negotiation through reframing
Building and managing a negotiating team
Overcoming obstacles: strategies for avoiding traps and phenomena that lead to impasse
Key questions for negotiators
Working with clients: the challenges in representative negotiation
Three special circumstances in which negotiations occur: negotiating with the mediator; negotiating with government; negotiating in the shadow of the court
Negotiating challenges that arise in specific practice areas
Claudio Ruiz-Pilarte
The Centre for Spanish Speaking Peoples
"A truly great program and a necessary foundation for every person in a management or supervisory position."
Who Should Attend
Senior management/executives in the public and private sectors
Other professionals who negotiate on behalf of clients (individual, corporate and/or government clients)
Faculty
Program Directors
Trevor C.W. Farrow
Professor and Associate Dean (Research and Institutional Relations), Osgoode Hall Law School, Chair of the Canadian Forum on Civil Justice; Founding Academic Director of the Winkler Institute for Dispute Resolution
Shannon Moldaver M.A. LL.B., LL.M. (ADR)
Shannon Moldaver Dispute Resolution Inc.
Instructors
Mark Ansara
Executive Director, Timmins Temiskaming Community Legal Clinic
"This program was without doubt the most informative, interesting and effective course that I have ever taken in any area of endeavour."
Agenda
View the 2023 program brochure and agenda.
Register
Dates coming soon. Learn more now.
Interested in the next program offering? Complete this form and we'll email you once new dates are announced.
Time
Dates coming soon. Learn more now.
Printable Registration Form
If a downloadable form is required, please contact osgoodepd@osgoode.yorku.ca.
"Is financial assistance or funding available?"
As law evolves, we know how important it is to stay up to date. We also understand the financial implications of continuously upgrading your professional skills and knowledge. For more information on available options, including Job Grants, OSAP, please visit:
Certificate Requirements
To receive an Osgoode Certificate, you must attend all sessions and participate in all simulated negotiation exercises
CPD and Accreditation
OsgoodePD is an accredited provider with the LSO, the Law Society of BC and NY CLE Board. Select your location to view the eligible hours you may claim.
Contact us for inquiries about other provinces.
| | |
| --- | --- |
| Substantive | 24h 45m |
| Professionalism | 2h 45m |
| EDI | 2h 45m |
| Total | 30h 15m |
Are you reporting hours from a previous date?
View our CPD & Accreditation page to see previously calculated hours for this course.
LAWPRO
This program is approved for LAWPRO Risk Management Credit.
You may also be interested in…
Deeper Learning Opportunities
Single Course Enrollment
Do you have an LLB/JD? Consider taking a single LLM course for deeper learning in a specific area of practice – all credits will apply towards a Professional LLM.
Explore LLM courses
Frequently Asked Questions
Client and Technical Support
Have questions? Get advice in person, by email or over the phone.
Online Technical Requirements
To ensure you do not encounter any issues that will impact or limit your learning experience, please review the following information.