Program Directors
Chris Bennett
Osler Hoskin & Harcourt LLP
Richard Shaban
Senior Counsel, Borden Ladner Gervais LLP
Divya Shah
Managing Director, Investments, Canada Infrastructure Bank
Eligible for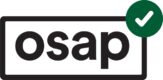 Public-private partnerships (P3s) are integral to infrastructure delivery in Canada.
Newer models are emerging but classic P3s continue to be used in the marketplace, raising a series of common but perplexing legal risks, challenges and disputes among various stakeholders due to the complexity of the project documents and the risk transfer profile.
To ensure projects go smoothly and to proactively manage the associated risks and resolve disputes, it is essential that all professionals involved in infrastructure projects and procurement professionals – and their advisors – have a solid grasp of the latest in law and practice.
Over five intensive modules, you will learn from a multidisciplinary faculty of industry and legal experts. Focusing on real-world examples, you will engage in problem-solving exercises and group discussions to develop the crucial knowledge and tools you need to support the creation of suitable legal risk management and dispute resolution practices, processes and procedures within the organization
Registration includes 120-day unlimited, online access to the recorded program.
What You'll Learn
Examine the key elements, mechanisms and distinguishing features of the various P3 project models and the associated risks and benefits
Unpack a classic P3 project (Design-Build-Finance-Maintain), the key players and contract documents and review the procurement process from start to commercial close
Learn how to anticipate common but perplexing project issues unique to a classic P3 (and how to avoid them!)
Explore how and why the Canadian infrastructure delivery landscape intersects with politics, culture and Indigenous rights and communities
Discuss how recent global events, the pandemic and other crises impact infrastructure delivery and classic P3s in Canada
Develop strategies and tactics to better manage key legal risks and challenges arising during the day-to-day project administration in the construction, operations and maintenance phases – including communication, documentation, payment processes and flow of funds, delays, deductions, and overarching interface and integration systems concerns
Explore approaches for mitigating risk arising from rapidly changing technology, climate change and sustainability impacts and ongoing uncertainty in the marketplace
Examine the project dispute resolution processes and mechanisms available within classic P3s, and develop tactics for resolving disputes effectively at all stages, including when to initiate a rapid dispute process and when to escalate
Primers – Available on demand by September 13, 2023
Program includes access to a series of on demand primers covering foundational concepts:
Understanding the Canadian Infrastructure Delivery Landscape
Overview and Key Distinctions Among the Various Project Delivery Models Used in Canada
Summary of the Value for Money Analysis and Crucial Commercial and Financial Terms and Considerations
You will have unlimited access to these for 120-days, allowing you to review and re-examine core concepts at your pace.
Who Should Attend
Lawyers in private practice or in-house counsel
Business, finance, technical/operations and risk management professionals
Contractors, subcontractors, subtrades, service and other providers
Arbitrators and dispute resolution professionals
Insurers, consultants, advisors and stakeholders involved with infrastructure projects/improvements
Faculty
Program Directors
Chris Bennett
Osler Hoskin & Harcourt LLP
Richard Shaban
Senior Counsel, Borden Ladner Gervais LLP
Divya Shah
Managing Director, Investments, Canada Infrastructure Bank
Advisory board
Jason Annibale
Partner, McMillan LLP
Jody Becker
Chief Strategy Officer, EVP Infrastructure Services & Technology, EllisDon
Ed Ng
Senior Vice President and Partner, Strategy and Transactions, Ernst & Young LLP
Marcia Oliver, CS, QArb
General Counsel and VP Legal, Bennett Group
Vickie Turnbull
Managing Director & Head, Infrastructure Finance, RBC Capital Markets
Agnes von Dem Hagen
Senior Vice President (Legal Services), Infrastructure Ontario
Andrew Wong
Osler Hoskin & Harcourt LLP
Instructors
Agenda
View the 2023 program brochure and agenda.
Register
Dates coming soon. Learn more now.
Registration for this program is now closed.
Interested in the next program offering? Complete this form and we'll email you once new dates are announced.
Time
Dates coming soon. Learn more now.
Printable Registration Form
If a downloadable form is required, please contact osgoodepd@osgoode.yorku.ca.
"Is financial assistance or funding available?"
As law evolves, we know how important it is to stay up to date. We also understand the financial implications of continuously upgrading your professional skills and knowledge. For more information on available options, including Job Grants, OSAP, please visit:
CPD and Accreditation
OsgoodePD is an accredited provider with the LSO, the Law Society of BC and NY CLE Board. Select your location to view the eligible hours you may claim.
Contact us for inquiries about other provinces.
| | |
| --- | --- |
| Substantive | 31h 30m |
| Professionalism | 5h |
| EDI | 30m |
| Total CPD | 37h |
| | |
| --- | --- |
| Law Society of Alberta | This program is eligible for CPD credit with the Law Society of Alberta. |
| | |
| --- | --- |
| Law Society of British Columbia | This program is approved for 34.5 CPD hours with the Law Society of British Columbia. |
| | |
| --- | --- |
| Law Society of Nova Scotia | This program is eligible for CPD hours with the Law Society of Nova Scotia. |
| | |
| --- | --- |
| Canadian Construction Association – Gold Seal | Course hours can be used towards the Gold Seal Certification application for credits, subject to credit approval upon review. Note: every 6 hours of learning equals 1 Gold Seal credit. |
| | |
| --- | --- |
| LAWPRO Risk Management Credit | Yes |
Are you reporting hours from a previous date?
View our CPD & Accreditation page to see previously calculated hours for this course.
Certificate Requirements
To receive an Osgoode Certificate, you must complete all program modules (live or by viewing archive), view all primers and successfully complete an online assessment, all within 30 days of the last module.
You may also be interested in…
Deeper Learning Opportunities
Single Course Enrollment
Do you have an LLB/JD? Consider taking a single LLM course for deeper learning in a specific area of practice – all credits will apply towards a Professional LLM.
Explore LLM courses
Frequently Asked Questions
Client and Technical Support
Have questions? Get advice in person, by email or over the phone.
Online Technical Requirements
To ensure you do not encounter any issues that will impact or limit your learning experience, please review the following information.