Program Director
P. Bradley Limpert
Limpert & Associates
Eligible for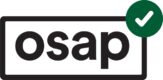 Structured to give you in-depth knowledge of the key aspects of licensing agreements, while also addressing what you need to know about licensing unique types of intellectual property, including: patents, trademarks, copyright, data and trade secrets and industrial designs.
You will hear from corporate licensing counsel from a variety of key and industry sectors, as well as top IP and licensing lawyers from private practice.

Registration includes 120-day unlimited, online access to the recorded program.
What You'll Learn
The essentials of each type of IP
How to identify underlying IP and chain of title issues
Critical considerations for License Grant and Scope of Use Clauses
Key issues in cross-border licensing
Do's and don'ts of reps and warranties
Indemnities and other remedies
Avoiding common drafting mistakes in IP Licenses
Key considerations when negotiating royalties and payment terms
Your learning will also be enhanced and reinforced by applying what you've learned in a take-home drafting assignment and during two small group, skills-based "learn by doing" drafting and negotiation workshops where you will receive personalized feedback from IP licensing specialists.
NOTE
Delegates must have some background in either intellectual property or contract drafting. If a delegate does not have any such background, the time required to complete the drafting assignment may be significantly increased. View this page for English Language requirements.
Please note: ONLINE PRIMERS
Included in your (paid) registration is immediate access to the On Demand sessions of 5 Online Primers in IP Fundamentals.
You must view at least 3 of the 5 Online Primer sessions to obtain your Certificate.
In the event of registration cancellation and if one or more Online Primers has been viewed, an Online Primer session fee will apply of $95 + HST per session or $395 + HST for the 5 session bundle.
Please follow the instructions below in order to access the online primers prior to the start of the Certificate:
STEP 1. Click here to sign into your account and access your program. Alternatively, copy and paste this link into your browser: https://cpd.osgoodepd.ca/NOTE: if you are unable to log in, don't try to create a new account; use the 'Forgot Password' link with the e-mail address you used to register or contact us for assistance with accessing your account.STEP 2. Once you log in, the program should be visible on your dashboard. Locate the 'Media' link at the bottom of the program.STEP 3. You will be redirected to the Primer recordings. Materials are available for each primer under the video screen in the "Links" section.
Who Should Attend
Lawyers who advise on IP licensing or IP assets
In-house counsel and executives managing IP licensing
Contract managers and specialists
Patent and Trademark Agents
Procurement professionals
Owners, licensees or licensors of IP
Technology transfer/commercialization professionals
Venture Capital/Investment Analysts/Angel Investors
Faculty
Program Director
P. Bradley Limpert
Limpert & Associates
Instructors
Vivian Punzalan
ProperVu Inc.
"Excellent knowledge. Great tips on the applications needed and the language used in each country. All are great at engaging class participation [and] I really enjoy how they discussed what is ideal in negotiation and what actually happens [and] how the law is upheld and what standard practises are in the real world."
Agenda
View the 2023 program brochure and agenda to see what you'll learn from leading experts. A detailed agenda for the upcoming program will be available soon.
Register
Dates coming soon. Learn more now.
Registration for this program is now closed.
Interested in the next program offering? Complete this form and we'll email you once new dates are announced.
Time
Dates coming soon. Learn more now.
Printable Registration Form
If a downloadable form is required, please contact osgoodepd@osgoode.yorku.ca.
"Is financial assistance or funding available?"
As law evolves, we know how important it is to stay up to date. We also understand the financial implications of continuously upgrading your professional skills and knowledge. For more information on available options, including Job Grants, OSAP, please visit:
Certificate Requirements
You will receive an Osgoode Certificate upon completion of this program as follows:
View a minimum of 3 of 5 Online Primers (on demand);
Attend Modules 1-3 (live online or via recorded archive);
Complete and pass the take-home drafting assignment; and
Attend and participate in Module 4 (November 30, 2023) live online.
NOTE: Module 4 MUST be done live online on November 30, 2023.
CPD and Accreditation
OsgoodePD is an accredited provider with the LSO, the Law Society of BC and NY CLE Board. Select your location to view the eligible hours you may claim.
Contact us for inquiries about other provinces.
| | |
| --- | --- |
| Substantive | 28h 45m |
| Professionalism | 3h |
| Total | 31h 45m |
Are you reporting hours from a previous date?
View our CPD & Accreditation page to see previously calculated hours for this course.
You may also be interested in…
Deeper Learning Opportunities
Single Course Enrollment
Do you have an LLB/JD? Consider taking a single LLM course for deeper learning in a specific area of practice – all credits will apply towards a Professional LLM.
Explore LLM courses
Frequently Asked Questions
Client and Technical Support
Have questions? Get advice in person, by email or over the phone.
Online Technical Requirements
To ensure you do not encounter any issues that will impact or limit your learning experience, please review the following information.