Program Directors
Nora Farrell
Ombuds Practitioner, Ph.D., LL.M. (Osgoode)
Nadine Mailloux
Ombudsperson, Ville de Montréal
Eligible for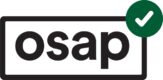 For the more experienced Ombuds professional, this four-day advanced certificate – offered in two distinct modules – will explore and analyze some of the most challenging problems confronting today's Ombuds.
This advanced intensive and interactive program will give you the knowledge and practical skills you need to excel in an Ombuds' practice.
Created by the developers of the highly successful Osgoode/FCO Certificate – Essentials for Ombuds, this program will focus on practical, real world situations and provide ample opportunity for hands-on learning, questions, and class discussion. Whether it's examining the elements of a major investigation or assessing how to effectively lead your Ombuds office, the faculty will ensure you leave with tactics and solutions to overcome these often vexing situations.
What You'll Learn
You will get practical tips and strategies in areas including:
Module 1: Complex Investigations and the Inside/Outside Perspectives on Ombuds Practice
Investigations: conducting, funding, monitoring, reactions, results and recommendations
Interacting with the media and addressing the perils that can arise from "fake news"
Using various forms of media to build higher visibility and produce more persuasive and accurate content
Managing perceptions as it relates to how the Ombuds role is perceived, supported and/or undermined by "insiders"
Module 2: Peer and Self Evaluation of Service and Building Staff Capacity in Ombuds Practice
Creating an inclusive working environment for Ombuds staff that are receptive to and supportive of a wide diversity of points of view, backgrounds, differences of all kinds
Delivering high quality and innovative service in early resolution and investigative work on a day-to-day basis and evaluate performance
Analyzing Ombuds operating procedures for indications of systemic bias
Conducting an Ombuds-driven evaluation of Ombuds' effectiveness and value for money
Who Should Attend
While no prerequisite is required to register in this Certificate program, we do recommend that attendees have completed The Osgoode/FCO Certificate – Essentials for Ombuds OR have at least five years of experience in one of the following roles:
Ombuds (working in legislated roles or in public and private sector organizations or associations established by policy, Charter, Order-in-Council, etc.)
Assistant/Deputy Ombuds, and Directors in Ombuds offices
Senior leaders of Investigative bodies or Dispute Resolution Offices
Senior investigators in an Ombuds context
Legal or other specialized counsel to Ombuds offices
Commissioners, Members of Board of Inquiry
Faculty
Program Directors
Nora Farrell
Ombuds Practitioner, Ph.D., LL.M. (Osgoode)
Nadine Mailloux
Ombudsperson, Ville de Montréal
Instructors
Agenda
View the 2023 program brochure and agenda.
Register now
Dates coming soon. Learn more now.
Registration for this program is now closed.
Interested in the next program offering? Complete this form and we'll email you once new dates are announced.
Time
Dates coming soon. Learn more now.
Printable Registration Form
If a downloadable form is required, please contact osgoodepd@osgoode.yorku.ca.
"Is financial assistance or funding available?"
As law evolves, we know how important it is to stay up to date. We also understand the financial implications of continuously upgrading your professional skills and knowledge. For more information on available options, including Job Grants, OSAP, please visit:
Certificate Requirements
To receive an Osgoode/FCO Certificate, you must complete all program modules, and successfully complete an online assessment within 30 days of the last module.
CPD and Accreditation
OsgoodePD is an accredited provider with the LSO, the Law Society of BC and NY CLE Board. Select your location to view the eligible hours you may claim.
Contact us for inquiries about other provinces.
| | |
| --- | --- |
| Substantive | 21h 30m |
| Professionalism | 1h 30m |
| EDI | 1h 30m |
| Total | 24h 30m |
Are you reporting hours from a previous date?
View our CPD & Accreditation page to see previously calculated hours for this course.
You may also be interested in…
Deeper Learning Opportunities
Single Course Enrollment
Do you have an LLB/JD? Consider taking a single LLM course for deeper learning in a specific area of practice – all credits will apply towards a Professional LLM.
Explore LLM courses
Mitch MacDonald
Program Review Analyst, Office of the Veterans Ombudsman
"All of the speakers were very knowledgeable and the organizers were on top of everything. I felt the days ran really smoothly. Bravo to everyone involved!"
Frequently Asked Questions
Client and Technical Support
Have questions? Get advice in person, by email or over the phone.
Online Technical Requirements
To ensure you do not encounter any issues that will impact or limit your learning experience, please review the following information.