Planning Committee
Professor Jinyan Li
Professor, Osgoode Hall Law School and Co-Director, OsgoodePD Professional LLM in Taxation Law
Steven Muller
Vice-President, Litigation, Share Lawyers
Professor Hengameh Saberi
Associate Professor, Osgoode Hall Law School
Hart Schwartz
Adjunct Professor, Osgoode Hall Law School
Partners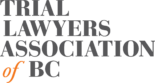 The Canada Disability Benefit: Who, How, How Much?
Explore implications and remaining questions with the experts
The Canada Disability Benefit Act received Royal Asset on June 22, 2023, promising to provide benefits to millions of working-age Canadians to reduce poverty and provide financial security.
However, the Act is framework legislation, leaving key questions – such as who is eligible, the amount of the benefit and whether it will be clawed back by other programs – to be specified in the Regulations.
How should these questions be answered? Will the promises of the CDB be kept? What are the potential pitfalls and how can we prevent them?
These and other key issues will be examined by a group of experts from academia, advocacy, and legal practice.
What You'll Learn
How key terms such as "disability" and "poverty" might be defined
Potential effects of clawbacks from other support programs
Human rights and access to justice issues in future application and appeal processes
Implications of income-testing or linking the CDB to "employability"
Whether the CDB can be considered a social benefit, an income benefit, or something else
Who Should Attend
Lawyers in government, in-house, or private practice interested in Disability Law, Insurance Law, and Tax Law
Academics interested in Social Security, Disability, Poverty and Human Rights
Members of the Disability community and Disability advocacy groups
Faculty
Planning Committee
Professor Jinyan Li
Professor, Osgoode Hall Law School and Co-Director, OsgoodePD Professional LLM in Taxation Law
Steven Muller
Vice-President, Litigation, Share Lawyers
Professor Hengameh Saberi
Associate Professor, Osgoode Hall Law School
Hart Schwartz
Adjunct Professor, Osgoode Hall Law School
Instructors
"Is financial assistance or funding available?"
As law evolves, we know how important it is to stay up to date. We also understand the financial implications of continuously upgrading your professional skills and knowledge. For more information on available options, including Job Grants, OSAP, please visit:
CPD and Accreditation
OsgoodePD is an accredited provider with the LSO, the Law Society of BC and NY CLE Board. Select your location to view the eligible hours you may claim.
Contact us for inquiries about other provinces.
| | |
| --- | --- |
| Substantive | 2h 45m |
| Professionalism | 15m |
| Total | 3h |
Are you reporting hours from a previous date?
View our CPD & Accreditation page to see previously calculated hours for this course.
You may also be interested in…
Deeper Learning Opportunities
The Osgoode Certificate
Stay competitive with deep dives into the most critical issues in law. Taught by leading experts and designed for flexible learning, choose from multi-day programs or take courses at your own pace to build towards a certificate.
Explore certificates
Single Course Enrollment
Do you have an LLB/JD? Consider taking a single LLM course for deeper learning in a specific area of practice – all credits will apply towards a Professional LLM.
Explore LLM courses
Frequently Asked Questions
Client and Technical Support
Have questions? Get advice in person, by email or over the phone.