Program Directors
Kim Ozubko
Senior Counsel, RBC
Jeffrey Sommers
Blake, Cassels & Graydon LLP
Eligible for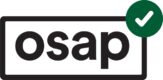 Pension law and regulation is complex, technical and to the uninitiated, a minefield of potential liability
If you advise on or make decisions on pension issues, it is critical that you are able to navigate this complex area effectively.
Now in its 13th year, the Osgoode Certificate in Pension Law is the most comprehensive pension law program in Canada. You will get a comprehensive and practical grounding in key pension issues enabling you to advise and act with confidence.
Our expert faculty, drawn from across Canada, will give you the tools, strategies and practical insights that you need in your day-to-day work, along with valuable networking contacts.
Registration includes 120-day unlimited, online access to the recorded program.
What You'll Learn
Over 6 intensive one-day modules, get the practical knowledge and skills you need and drill down on key issues, including:
Overview of the Canadian retirement system
The anatomy of a pension plan
Pension plan funding and investment
Taxation of retirement plans
Defined contribution plans: the CAP guidelines and CAPSA DC plans guidelines
Taxation of pension plans and retirement savings plans
Multi-employer pension plans (MEPPs) – governance, plan design and funding challenges
Labour, employment, human rights and privacy issues in pensions
Pension plan restructuring – bankruptcy and insolvency
Pension plan governance – tools and strategies for managing Board risk
Impact of climate change on pension plan fiduciaries and policy makers
Cross country check-up – comprehensive updates and the latest trends from across Canada
Kendell Wilde
Legal Counsel and Manager of Human Resources, Babcock & Wilcox Canada Corp.
"I am in-house counsel and I have been asked to advise the pension committee with very little background in pension law. This program has provided a great foundation for future learning and development. I would highly recommend it to others involved in pension administration"
Who Should Attend
Pension professionals including plan administrators and managers
Pension lawyers in private practice
HR professionals who work with pensions
Provincial and Federal pension regulators
Faculty
Program Directors
Kim Ozubko
Senior Counsel, RBC
Jeffrey Sommers
Blake, Cassels & Graydon LLP
Instructors
Agenda
View the 2022 program brochure and agenda to see what you'll learn from leading experts.
Register
Feb 7, 14, 22 & Mar 1, 8 & 22, 2023
Time
February 7, 2023
9:00 a.m – 4:30 p.m (ET)
February 14, 2023
9:00 a.m – 4:30 p.m (ET)
February 22, 2023
9:00 a.m – 4:30 p.m (ET)
March 1, 2023
9:00 a.m – 4:30 p.m (ET)
March 8, 2023
9:00 a.m – 4:30 p.m (ET)
March 22, 2023
9:00 a.m – 4:30 p.m (ET)
Printable Registration Form
If a downloadable form is required, please contact osgoodepd@osgoode.yorku.ca.
"Is financial assistance or funding available?"
As law evolves, we know how important it is to stay up to date. We also understand the financial implications of continuously upgrading your professional skills and knowledge. For more information on available options, including Job Grants, OSAP, please visit:
Michael Humphries
Manager, Accounting Services, Elementary Teachers' Federation of Ontario
"This entire program has been excellent! As a manager in accounting who primarily advises on plan administration, I will be able to use this information to better advise plan member."
Certificate Requirements
To receive an Osgoode Certificate, you must complete all program modules, and successfully complete an online assessment within 30 days of the last module.
CPD & accreditation
OsgoodePD is an accredited provider with the LSO, the Law Society of BC and NY CLE Board. Select your location to view the eligible hours you may claim.
Contact us for inquiries about other provinces.
| | |
| --- | --- |
| Substantive | 33h 5m |
| Professionalism | 4h |
| Total | 37h 5m |
| | |
| --- | --- |
| Substantive | 34h50m |
| Professionalism | 4h |
Are you reporting hours from a previous date?
View our CPD & Accreditation page to see previously calculated hours for this course.
You may also be interested in…
Deeper Learning Opportunities
Single Course Enrollment
Do you have an LLB/JD? Consider taking a single LLM course for deeper learning in a specific area of practice – all credits will apply towards a Professional LLM.
Explore LLM courses
Frequently Asked Questions
Client and Technical Support
Have questions? Get advice in person, by email or over the phone.
Online Technical Requirements
To ensure you do not encounter any issues that will impact or limit your learning experience, please review the following information.