Program Directors
Natalie C. MacDonald
MacDonald & Associates
Stuart E. Rudner
Rudner Law
Eligible for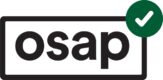 Designed for Human Resources leaders who wish to ratchet up their skills and knowledge to the next level.
Using an in-depth case study method under the guidance of leading legal and HR experts, you will delve deeply into the most challenging issues in workplace law — and be better positioned to implement or reinforce best HR strategies and practices reflecting the latest law.
What You'll Learn
Understanding in-depth the rationale for provisions relating to termination, bonuses, commissions, stock options, continuance of benefits, non-solicitation and non-competition clauses (failure to understand which can lead to costly litigation)
Strategic approaches to the framing and drafting of workplace policies and procedures and employment contracts
Effectively planning and managing performance and performance improvement plans
What the law requires, and what represents proactive best practices, in strategies for accommodation
Overcoming the challenges posed by workplace harassment and mental health issues in the workplace
Termination: managing and limiting the risks
Understanding the formal mediation and litigation processes which come into play if informal resolution does not succeed
A key element of this program is the in-depth case-study method which will run continuously throughout the successive modules, enhanced by 'fireside chats' and input from distinguished HR VPs and senior directors.
Who Should Attend
Human Resources professionals with at least 2 years in the HR role and a desire to take their expertise to the next level
Holders of the Osgoode Certificate in HR Law for HR Professionals
Nancy Quattrocchi
Vice-President, Corporate Services, Canadian Foundation for Healthcare Improvement (CFHI)
"I would recommend this program to my HR colleagues in a heartbeat! Great forum to deliberate and discuss issues. Very relevant and practical."
Faculty
Program Directors
Natalie C. MacDonald
MacDonald & Associates
Stuart E. Rudner
Rudner Law
Instructors
Agenda
View the 2023 program brochure and agenda to see what you'll learn from leading experts. A detailed agenda for the upcoming program will be available soon.
Register
Dates coming soon. Learn more now.
Registration for this program is now closed.
Interested in the next program offering? Complete this form and we'll email you once new dates are anno
Time
Dates coming soon. Learn more now.
Printable Registration Form
If a downloadable form is required, please contact osgoodepd@osgoode.yorku.ca.
"Is financial assistance or funding available?"
As law evolves, we know how important it is to stay up to date. We also understand the financial implications of continuously upgrading your professional skills and knowledge. For more information on available options, including Job Grants, OSAP, please visit:
Certificate Requirements
You will receive a certificate upon completion of The Osgoode Certificate in Advanced Human Resources Law for Senior HR Executives. Participants must attend all 4 program modules to obtain the certificate.
You may also be interested in…
Deeper Learning Opportunities
Single Course Enrollment
Do you have an LLB/JD? Consider taking a single LLM course for deeper learning in a specific area of practice – all credits will apply towards a Professional LLM.
Explore LLM courses
Frequently Asked Questions
Client and Technical Support
Have questions? Get advice in person, by email or over the phone.
Online Technical Requirements
To ensure you do not encounter any issues that will impact or limit your learning experience, please review the following information.