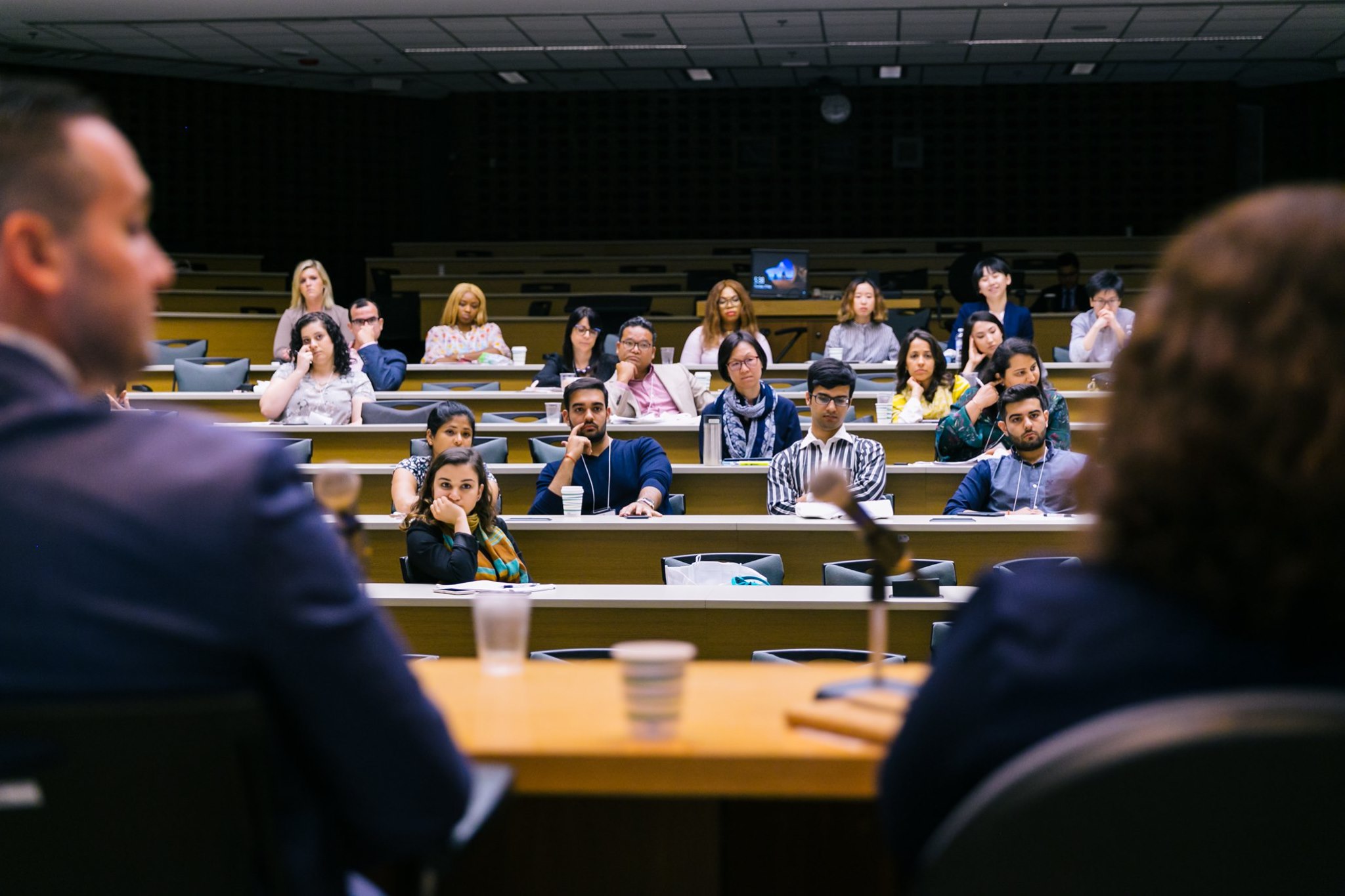 Tell us about your professional journey thus far, and what your background was before coming to Canada? 
I went to law school in England and India. I was practising as a Corporate Finance lawyer for a leading law firm in India for around 4 years. I came to Canada hoping to continue in the same field. After my LLM, I worked for a summer at one of Canada's largest law firms in their Corporate Group. I was simultaneously going through the lawyer re-qualification process in Ontario. At the end of my internship, I got a contract role in the Anti-Money Laundering Compliance Group at a bank. I did my NCA exams and Bar exams while continuing to work full-time in the field. Although AML compliance was initially intended to be a temporary field, it has now become my new career direction.
My experiences as a professional immigrant to Canada were also profiled by the BBC!
What were some of the best/key experiences you had during your LLM studies at OsgoodePD that has helped you get where you are today? 
I think the resources available to me (both in relation to my LLM, as well as in relation to my future career) were extremely valuable. In particular, the internship I did, which had been facilitated through Osgoode Professional Development, formed the basis for me to establish credibility in the Canadian market. I learned about the Mentoring Partnership when they conducted a workshop at Osgoode, and it was my mentor who really championed my cause and helped me get my first job in Canada.
What excited you about your current position at Scotiabank?
I currently work in a fairly niche field, which has implications for the bank's operations around the globe. Additionally, regulatory requirements and expectations are continuing to increase in relation to compliance with Anti-Money Laundering/Sanctions Compliance. Therefore, it is an area of increasing focus for a number of organizations. I am fortunate to have entered a field which is dynamic, interesting, and is continuing to grow.
Is there anything you wish you'd known/advice you'd give current and prospective LLM students? 
I would advise current and prospective students to keep an open mind about career options. From my own example, I now work in a field which I did not even know about at the time I moved to Canada. Therefore, keeping an open mind, and continually evaluating personal and professional experiences might take you in a career direction which might be equally satisfying, but different, to what you had initially thought about.
I would also encourage students to make an effort to learn about the various resources available to them (i.e. networking events, mentoring events, resume workshops, etc.) and utilize them to the fullest. Searching for a job should almost be treated as a job and should be paid equal attention/effort).
Lastly, I would like to tell students to stay positive and keep hope; hard work generally works out at the end!
---
Ramanuj Basu moved to Canada in 2013 to do his LLM at Osgoode Professional Development. Prior to that, he was practicing as a Corporate Finance Lawyer for a leading law firm in India. He qualified as a lawyer in Ontario in 2016 and is currently working in the Economic Sanctions compliance office for a Canadian bank, where he is a Senior Manager.