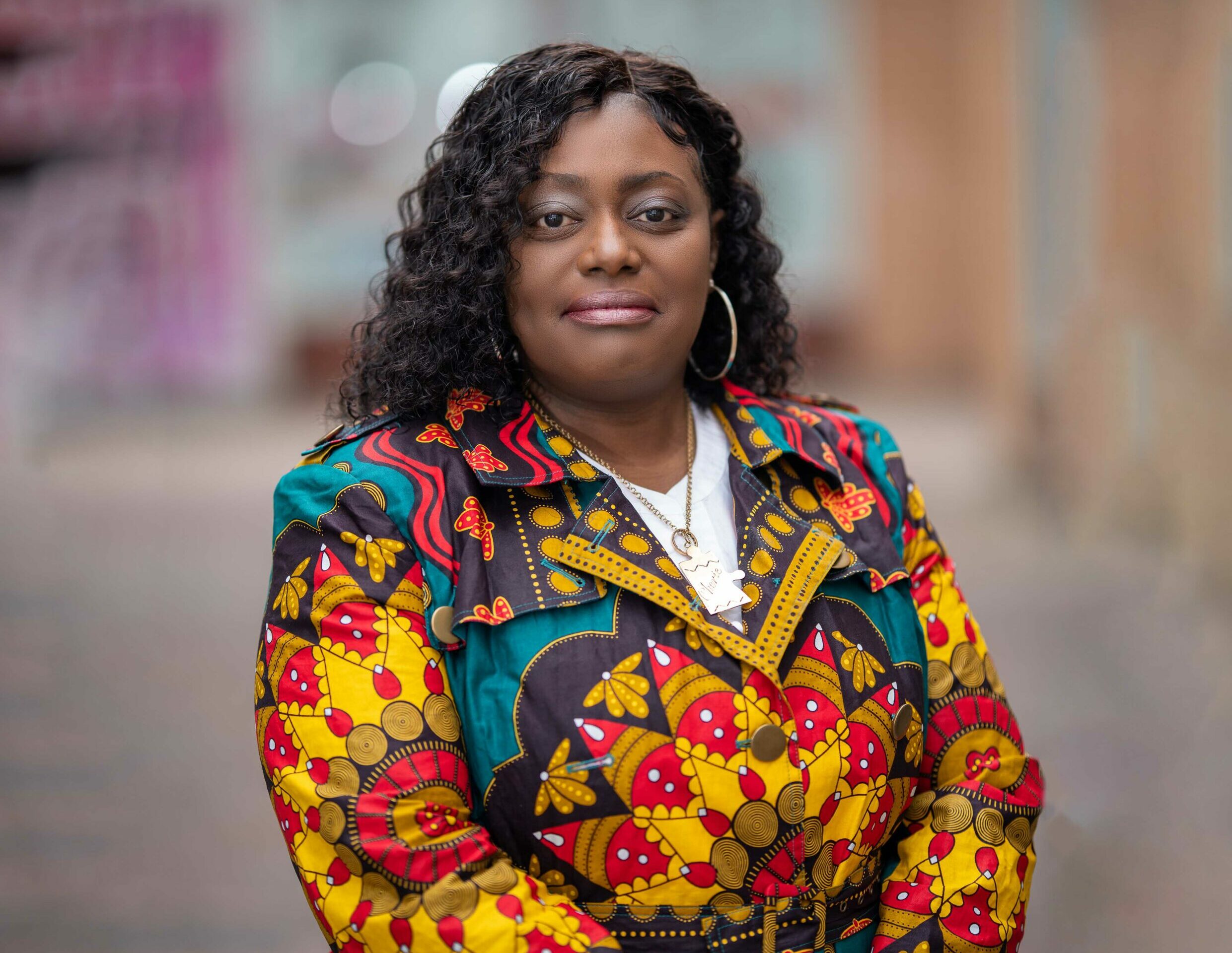 She set her sights on the legal profession as early as age four and never wavered, thanks in part to the regular pre-work ritual her mother developed before heading off to her own job as a nurse:
"My mother would sit me in the room while she was resting before work, and we would watch Perry Mason together," Daniel says. "I didn't have a full understanding of the concept, but I always knew that's what I wanted to do – I was going to be a lawyer."
Turning that dream into reality was not quite as simple for Daniel, who had not bargained for the institutional obstacles in the Canadian education system, or the preconceptions of high school guidance counsellors who steered her away from the pre-requisites she would need to apply for university – unconvinced that Daniel's chosen career was a realistic one for a young Black woman in the early 1990s.
"If you didn't get into the right courses, it was much harder to navigate your way. I had to guide myself," Daniel says.
Undeterred, she forged her own path, completing an accelerated college law clerk program before moving on to Carleton University. After obtaining a U.K. law degree, Daniel retuned to Canada to complete her National Committee on Accreditation challenge exams, before receiving her call to the Ontario bar in 2005.
In the years since, Daniel has devoted much of her time to ensuring that the next generation of professionals from minority backgrounds have a smoother route to the top of their chosen fields. Alongside a busy solo practice focussed on regulatory, civil and criminal law, Daniel also mentored foreign-trained and minority lawyers through the Law Society of Ontario, as well as helping launch the National Black Graduate Network – an initiative to promote communication and collaboration among Black graduate students and students of Black studies in Canada.
In 2014, while looking for a general law degree to help pivot her practice into new areas, she settled on OsgoodePD's Professional LLM in General Law.
During Daniel's studies, the focus of her career switched from her private practice to legal education after she collected a Master of Education and took up a role teaching paralegals at various colleges in the GTA.
Daniel says the research she conducted as part of her General Law degree ultimately helped bridge the gap between the two elements of her work, and she is now working on a Ph.D. in social justice education, looking at the experiences and pedagogical and legal practices of Black female law professors in Canada.
"I hope to highlight some of the concerns of Black women through their own voices, and maybe foster some sort of change, in terms of representation," Daniel says.
In 2020, her efforts were recognized as she was named 1 of 100 Accomplished Black Canadian Women. And the following year, Osgoode awarded her the Dianne Martin Medal – bestowed annually on a member of the Canadian legal community for their commitment to law as an instrument for achieving social justice and fairness. Daniel also received the inaugural Cultivating Community Award, established by the University of Toronto's Ontario Institute for Studies in Education to celebrate extraordinary achievement and efforts within the OISE community.
Although she ended up transitioning out of practice, Daniel says a general law degree is a great way for a relatively established lawyer to supplement their existing skills or branch out into a new practice area.
Enrollees in Osgoode PD's Professional LLM in General Law must choose two or three specializations and have the option of completing a major research paper in one of their focus areas.
"You're taking courses which inspire you and you're making great contacts in the field," Daniel says. "As a litigator, it was very useful for me to learn about alternative dispute resolution. It allowed me to deepen my level of understanding of mediation, and I think it helped to shape my perspective in other areas."
"The professors at Osgoode were outstanding, and many of them are still mentors to me today," she adds.
Want to learn more about the Professional LLM in General Law? Sign up for an Information Session!