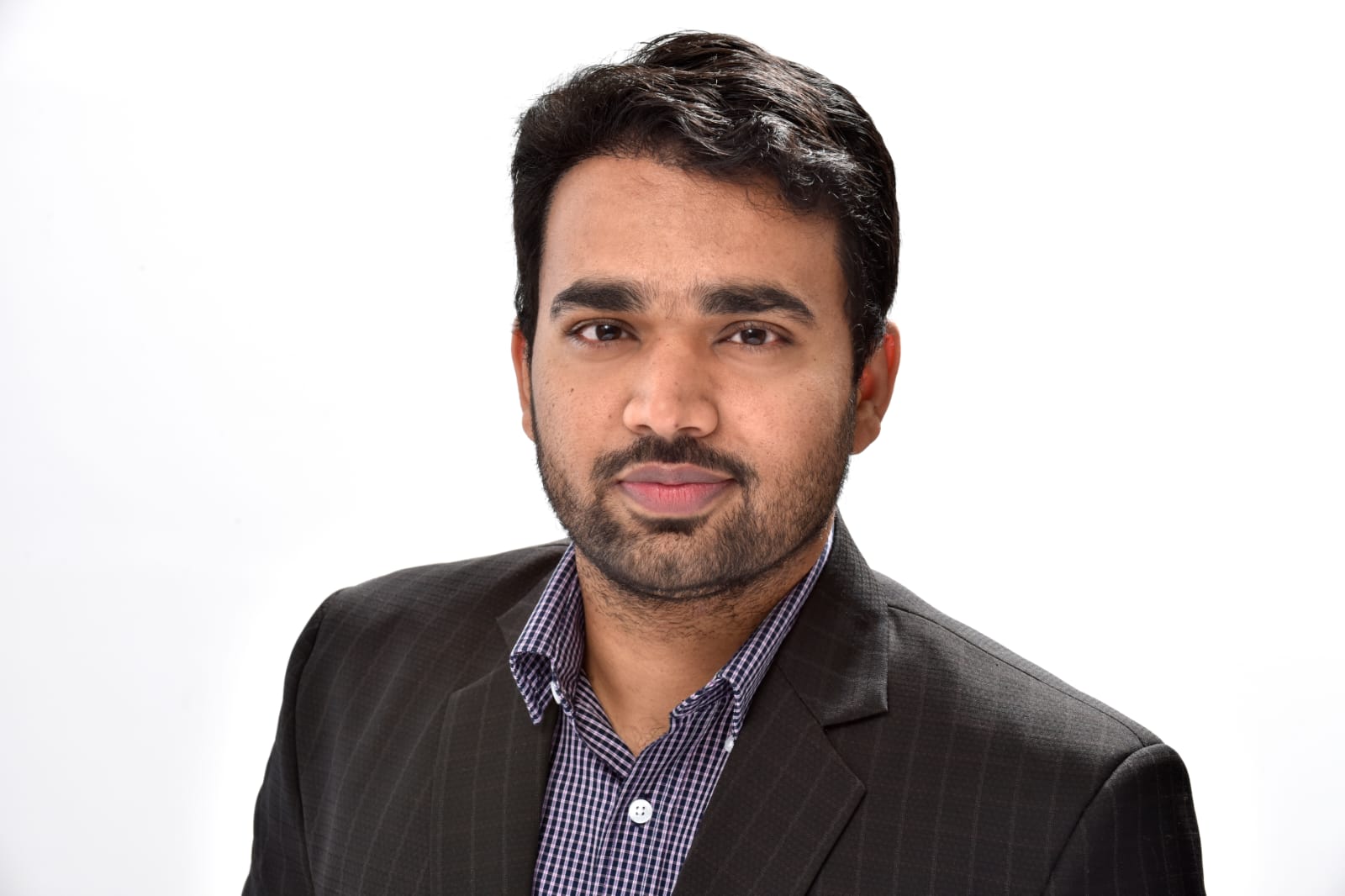 We sat down with Gurbir Sidhu, a Current Student Ambassador (CSA) within the Intellectual Property Law program, to learn more about him, his experience in the LLM, and how it has helped his integration into Canada. Read on to learn more.
Tell us a bit about you and what you do.
I am currently an IP specialist and I work at Own Innovation, a boutique IP firm based out of Kitchener. I'm also a part-time student in the LLM and am going through the Ontario licensing process. Prior to that, I worked as an IP lawyer in India. I graduated in computer science engineering and my law degree is from the University of Delhi. My legal practice in India was diverse and covered everything from IP litigation, to criminal law, to matrimonial disputes, to real estate, to IP work in trademark and patent law.
Why did you zero in on Intellectual Property as your focus?

The decision to choose this industry area was made in India after working in different practice groups. I have a degree in computer science and engineering. After working in tech for a year, I joined law school. I was looking for avenues to integrate my interests in tech, science, and law. IP brings those together. For example, working as an IP specialist, 70-80% of my work is involved with advanced technologies. Only 20% is law. I advocate and seek protection for my clients' technologies and the improvement they bring. This involves understanding and describing applied science. This is a great opportunity to satiate my hunger for being connected to tech while putting on the robe of a lawyer. IP excites me and never gets monotonous. One day I am reading about an advanced blockchain implementation and the next day it's about how a 4-stroke engine works.

Can you say more about your research and discernment process around the LLM? Why this particular degree?
Being a foreign trained lawyer, I had two options: pick common law and meet the NCA subject requirements in-class, or take one of the specializations like IP and then write the NCA exams separately. On the face of it, the second option looks like additional work. But, my belief was that if I were to do a Masters level course, I ought to specialize. It would help me understand a subject more deeply and more in a Canadian context. It would also help me pursue work opportunities in the area that I wished to work in. I didn't find the idea of the NCA exams too difficult and thought I could indeed write them separately. Ultimately, I wanted to gain a better understanding of IP law and help my employability. Also, I thought that in moving to Canada and working in the Canadian legal space, I might need a Canadian law degree. As a student, you can make mistakes, ask questions and have the opportunity to really learn a subject. Otherwise, it may not be suitable to go straight into the market and pick up these job roles.
Can you talk more about networking and how the program has helped you tap into job market?
Legal recruitment in India and Canada is different. In India, opportunities are advertised on portals. Here, it's a bit more of a hidden market. There may be opportunities that are not openly advertised. For that reason, I realized that I had to reach out and build my network. More importantly, my efforts were not solely oriented toward finding a job. When I was reaching out to fellow lawyers, my goal was to better understand Canadian legal professionals' routines – what resources are required, what employers expect from young employees, what practice areas people are involved in, and how those compare with those that I had in India. So, it was a matter of discerning the professional culture of the Canadian legal marketplace. It was a matter of getting comfortable.

How my degree helped was that I was reaching out to lawyers as a student of law! I have observed that Canadian lawyers are highly accessible and resourceful for students. They appreciate curiosity and they offer their time and can clarify any concerns that students might have. Osgoode also has a huge alumni base, and many of them are working in IP. The alumni were hugely accessible and equally curious to know what my program and experience were like.
Have you gotten a job during the degree?
I found my job in my first semester at Osgoode. I had just joined the program and was continuing my networking efforts. Michael Tam, our Program Lawyer at Osgoode, was hugely resourceful in connecting me with prospective employers. He was super helpful. One of the benefits of Osgoode is the opportunity to find comfort in the Canadian legal market, and talking to lawyers like Michael was one of the first steps. The networking I was doing on my end was hugely supported by the staff at Osgoode; I learned how networking should be oriented and what the conversations should be like.
Tell us more about your student life.
Having arrived in the middle of Covid, I haven't visited campus yet. It was challenging for OsgoodePD and for the students to cope. It affected the experience I could have had attending classes in person. It was a challenge to confront, especially for international students who wished to join law school and use the resources available there. But, Osgoode did the best job at alleviating those concerns. They started a project of building small groups of students based on their interests – across all programs – that was on a subscription or voluntary basis. I was brought together with 4 others in IP and we had conversations and got comfortable.
My first semester was intense. There was a lot to cover! The Graduate Program Assistant was super helpful. There was so much to try and understand – the resources available, the courses available, and the number of credits available. Deidre Hussey was very helpful. The profs also made it easy too, making it engaging for the students.

There was lots outside the classroom that I could do. The whole idea was to understand Canadian student life better, irrespective of the whole Covid environment. I joined the LAWS group – a joint effort between Osgoode and UofT to tutor high school students. I also started writing blogs for Ipilogue – an IP and tech law blog that is run by students of Osgoode that is highly resourceful and is updated frequently. Later, I joined Osgoode's IP clinic which is run mostly by JD students that offers IP search services to clients for free. I am still involved in the clinic. That helped me get hands-on experience in a more advanced sense. Finally, I am on the Professional Graduate Studies Committee at OsgoodePD. I sit alongside faculty members, students, and administration, and we talk about issues within our mandate, from courses to admission requirements. That helped me gain exposure to governance that happens at the back end and has been a great opportunity.

I kept myself engaged in all these different things to gain exposure. I knew that I needed to understand how things work here. Being a part of these engagements helped me gain comfort with Canadian society at large – all while working full-time! There was a lot to balance, but in the larger picture, it helped me to improve my time management and scheduling. It helped me become a better student and professional.
What would you say to a prospective student?
Osgoode has so much to offer, both on the academic and the professional side of things, which is unparalleled. So, be completely excited about it! This balance has been skillfully created from the design of the coursework to the delivery of the lectures.

My suggestion would be to have vibrant engagements outside your degree. Reach out to fellow students – even JDs – and faculty. Network. Really enjoy the resources and the process en route to getting the job. Also, manage your time better and be patient.
There are many students who are foreign-trained and educated. Sometimes they are over-cautious, thinking that they might commit a faux pas while networking or asking questions. To them, I would like to say that the Canadian culture and Osgoode are highly accepting and encouraging of their diversity and their experiences. They should never doubt how they sound in the classroom. They should have confidence in all that they have to offer. Sometimes they don't know how much their worth is valued.
Want to learn more about the Professional LLM in Intellectual Property Law? Sign up for an Information Session!