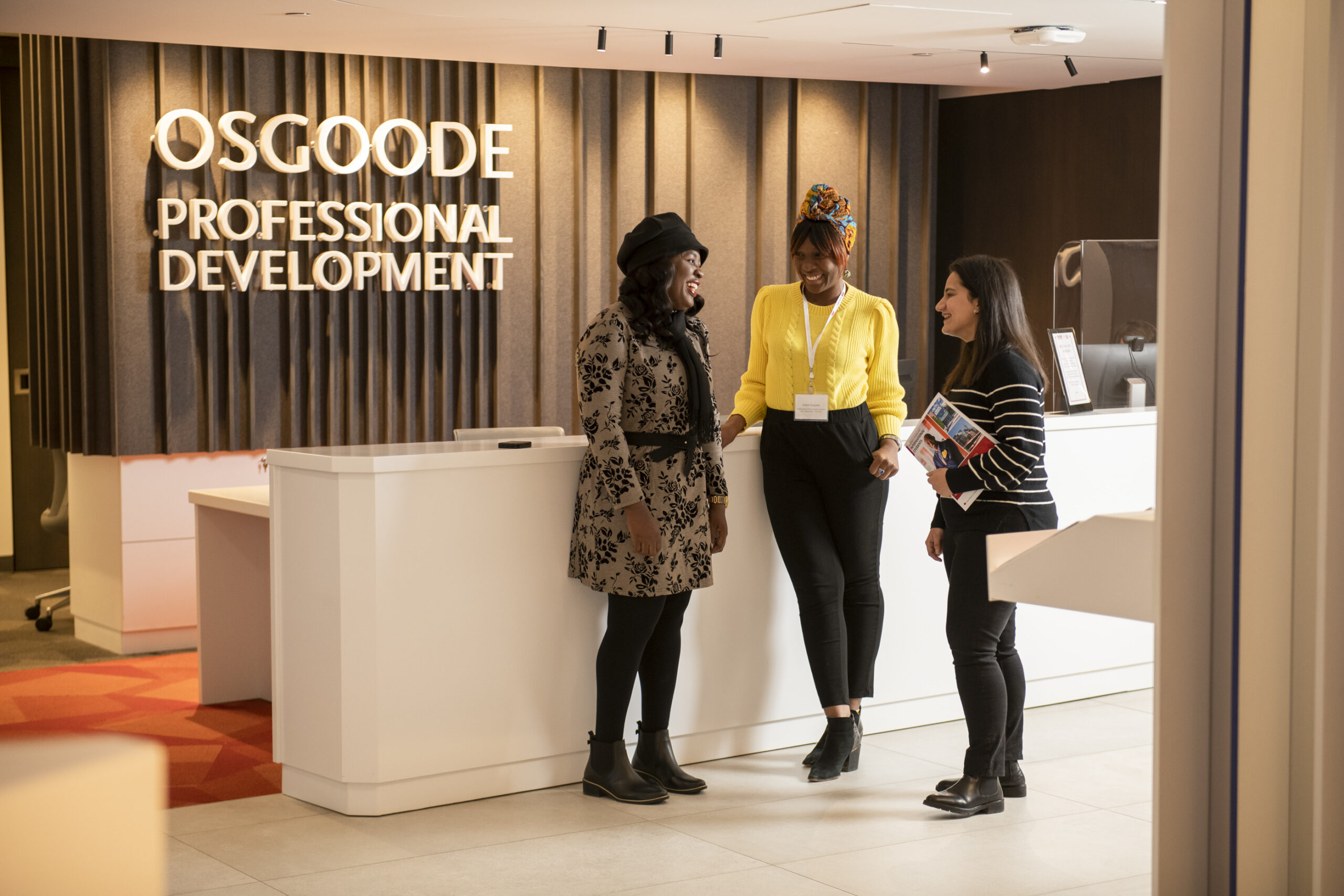 In January 2023, Osgoode Professional Development (OsgoodePD) welcomed the Winter cohort of full-time students in our professional LLM programs, including Canadian Common Law, International Business Law, General Law and Taxation Law programs. The first week of classes was an exciting experience for many students as they began their studies in not only a new program, but also a new country. The energy and excitement were palpable.
With new cohorts, come new award winners. OsgoodePD's entrance awards are designed to attract the best and brightest internationally trained talent applying to a full-time LLM program. "The diversity of the student body is an integral part of professional graduate programs. Since class discussion is a central feature of our interactive, seminar-style classes, a diversity of student experience creates a basis for rich discussions of knowledge about the law from around the world. We hope that these awards will encourage more international applicants to consider Canada and OsgoodePD as an option for graduate legal study" says Meghan Thomas, Director, Professional Graduate and International Programs.
Please help us welcome a few of our Winter 2023 award winners! A special welcome to those in our Canadian Common Law program, which marks its tenth anniversary this year. They join a network of nearly 1,000 alumni from more than 60 countries.
Thinking about taking a full-time LLM? Applications are open for the Winter 2024 term. To be considered for an entrance award, international applicants are encouraged to apply by April 15, 2023.
Learn more about our full-time offerings. Visit our information sessions page and choose the on demand session that best fits your background and interests.