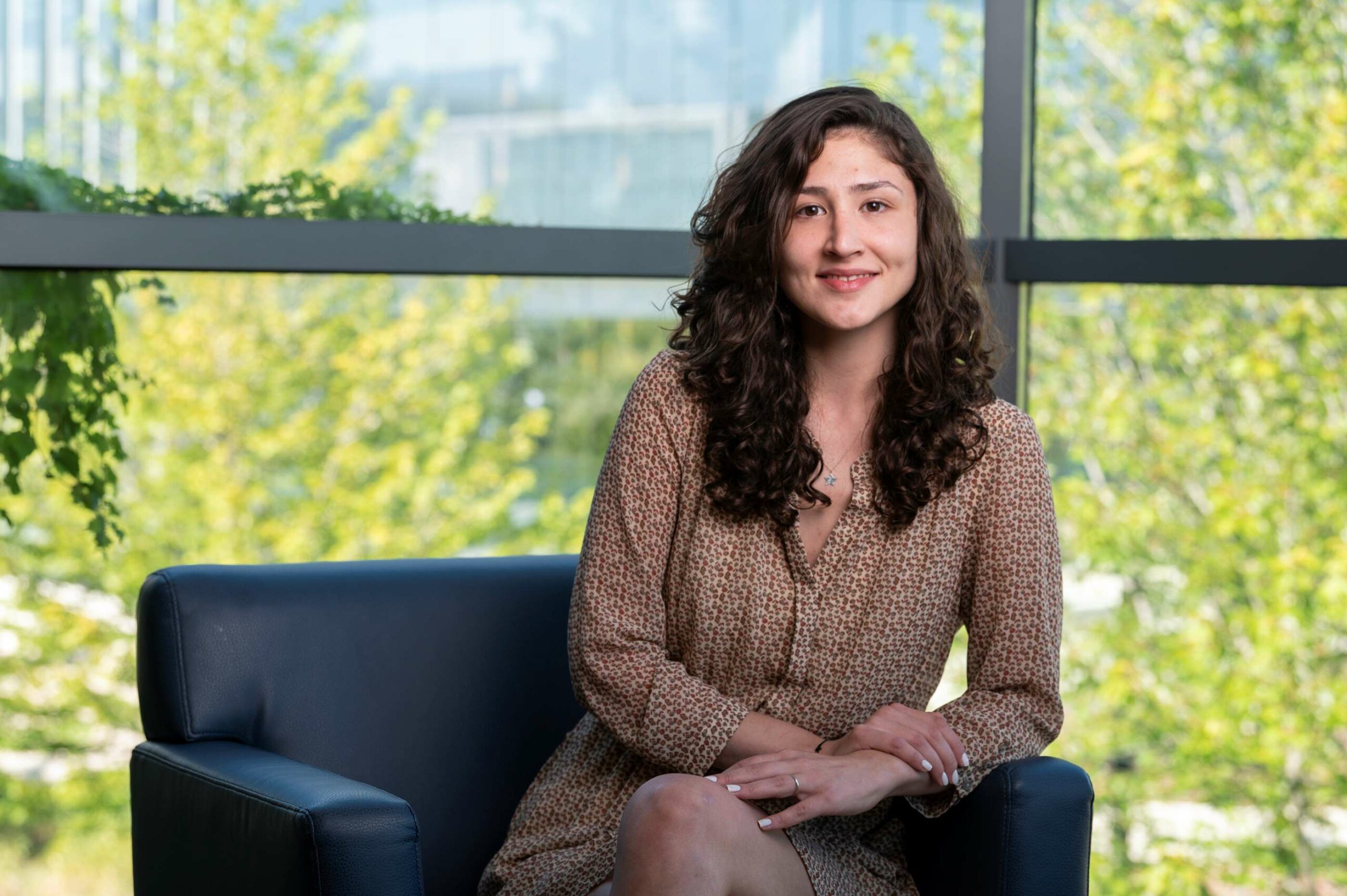 Our very first cohort of students who completed the Graduate Diploma in Foundations of Canadian Law is graduating this year. We asked some of our incredible students about their experiences and compiled what they had to say about the graduate diploma, starting first with Yanki Gur. Yanki Gur, an international student from Turkey, shares with us her journey to become licensed to practise law in Canada.
---
What did you intend to achieve from the Graduate Diploma Program?
My long-term goal was to complete the LLM program and become licensed to practise law in Canada. I wanted to complete the Graduate Diploma in Foundations of Canadian Law to gain some more experience with the Canadian common law system and legal English.
How was your experience interacting with your instructors and peers in the classroom?
I experienced a small classroom; only eight of us were in the class, so we were like a family. We are still in touch, and I believe we will always help each other with everything. We would ask each other how to do this or that, which was a great support system for me.
It was also a great privilege to get to know our instructors and the academic staff. As we were a small class, we also had the opportunity to establish a personal relationship with them.
Did you have any fears coming into the program?
When I saw the readings before class, it was a bit overwhelming. But, our instructors reassured us that we didn't have to do everything at once and that we would work through the material gradually.
The instructors were very accessible. They would answer everyone's questions one on one, and they had time to explain everything again if we didn't understand anything.
What were some of your most interesting or challenging courses?
The most challenging course was Legal Research and Writing. As it was a comprehensive course, it initially seemed very intimidating. However, I feel like I was able to comprehend and improve my legal writing and citation skills as a result of taking that course.
Nevertheless, my favourite subject was Criminal Law. We could take one or two LLM/NCA courses in this program, so Criminal Law was the one that I chose. While the introductory courses helped me a lot, I love working in the field. As such, studying criminal law allowed me to take a closer look at Canadian law in general. Sandy DiMartino, the instructor for the course, was a great teacher. She is a very warm-hearted legal practitioner and I was lucky to have her as my instructor.
In the introductory classes, it was interesting to learn about how common law came to be. All of these systems and precedents looked complicated, but they all made sense when I learnt about how they were established.
What are your future goals and plans?
I am looking forward to starting my Professional LLM in Canadian Common Law next week at Osgoode Professional Development (OsgoodePD)!
Academically, the Graduate Diploma in Foundations of Canadian Law gave me a very good foundational knowledge of the Canadian legal system. The introductory courses – Introduction to Private Law and Introduction to Public Law – helped me to see the Canadian legal system as a whole, so it made me more confident.
Professionally, OsgoodePD's career advising helped me to better understand the licensing process and the Canadian legal job market. This means I can become licensed to practise law in Canada much faster. Also, I feel like I will have an edge in finding good work as a result of completing the Graduate Diploma in Foundations of Canadian Law at OsgoodePD.
Want to learn more about the Graduate Diploma in Foundations of Canadian Law? Sign up for an Information Session!