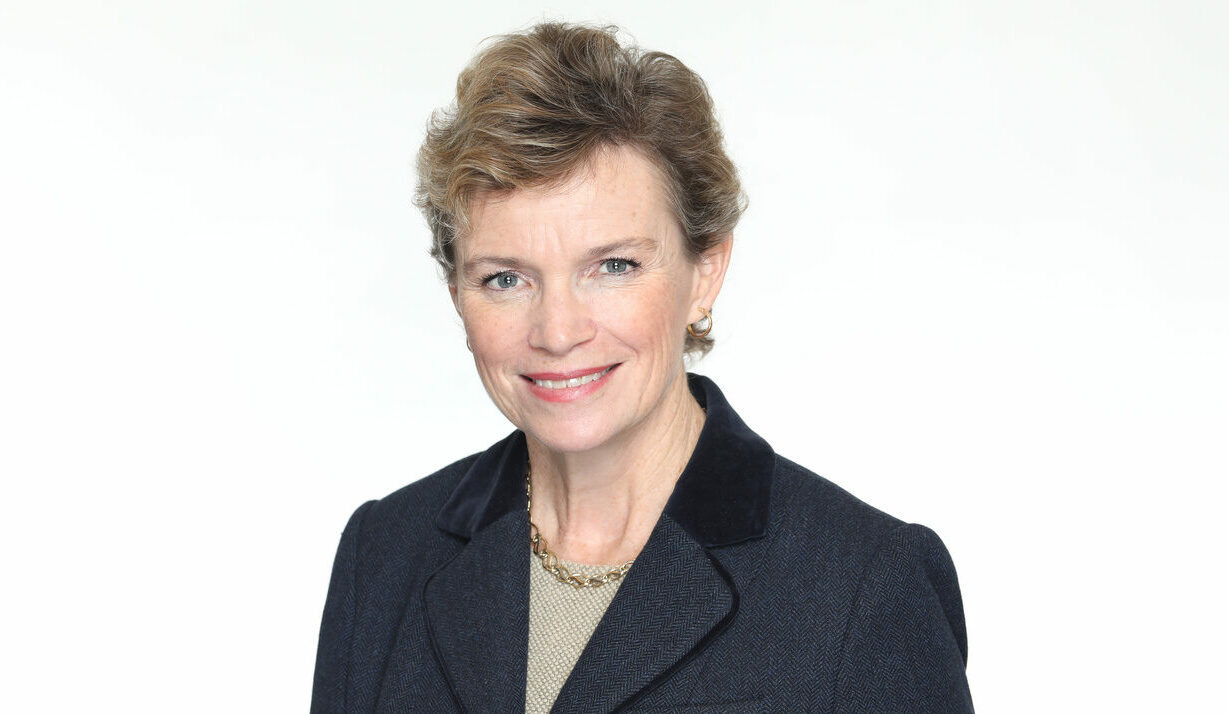 Canadian Tax Foundation Executive Director and CEO Heather Evans has spent the bulk of her working life at the cutting edge of tax law.
Years before taking up one of the most influential positions in the Canadian tax field, she was also among the earliest graduates of Osgoode's then-fledgling Professional LLM in Taxation Law program in 1997.
But Evans almost ended her pioneering career before it could begin, after slogging her way through her first tax law course during her second year of law school.
"It was a mandatory course, and I really didn't like it," she explains.
The tide turned shortly afterwards, when Evans gained some more hands-on experience working for clients on their tax matters during a summer position at a business law firm.
"I found the practical application very different to the academic pursuit of tax law, and I began to see it as an intellectual challenge that is all about problem-solving, which was absolutely fascinating to me," Evans says. "I went back to law school, took a bunch more tax law courses in my third year, and never looked back."
After her call to the bar in 1991, Evans spent several years working as a tax lawyer, before sensing an opportunity to accelerate her progress via Osgoode's Professional LLM in Taxation Law, which she attended on a part-time basis over three years, alongside her regular work.
"I've always been a fan of lifelong learning, and I felt that having a graduate degree would round out my skills," she says. "As a tax practitioner in particular, the topic is so complicated and the law is changing so much, that you always need to be able to stay on top of developments and continue sharpening your skills."
"It was a busy time in my life, but it was well worth it," Evans adds.
In addition to deepening her knowledge, the Osgoode experience also broadened Evans' horizons in the tax sector, thanks to the diversity of backgrounds among her classmates, who included lawyers in private practice, in-house counsel, public servants and accountants, as well as foreign trained professionals who added an international dimension to proceedings.
"It was an excellent networking opportunity, and all those different perspectives made for some great discussions in class," Evans says.
Soon after graduating, Evans would make a major change to her own outlook, joining the Canadian arm of global professional services giant Deloitte. By 2000, she was a partner at the firm and served as its national managing partner for tax between 2012 and 2016, when she retired to take up her current role at the Canadian Tax Foundation.
Evans says it's an exciting time to lead the organization, which brings together tax professionals and other stakeholders for education, discussion and debate, all focussed on seeking to understand and improve the country's tax system.
"Tax law in Canada has become exponentially more complex, and the pace of change is also accelerating as we feel the influence of global trends, such as enhanced transparency and more detailed anti-avoidance provisions," she says.
For all the upheaval that she was witnessed in the world of tax since her graduation 25 years ago, Evans says the value of Osgoode's Professional LLM in Taxation Law remains the same as when she embarked on the course as a junior lawyer.
"It's easy when you're a busy practitioner to keep your head down and focus on client work, since that's what you're paid to do, but there is a broader range of subject matter than you might have tackled in your files," she says. "It makes you a much better practitioner when you understand the tax system and its stakeholders, and you're able to gain an insight into the decision-making that lies behind particular policies."
Want to learn more about the Professional LLM in Taxation Law? Sign up for an Information Session!