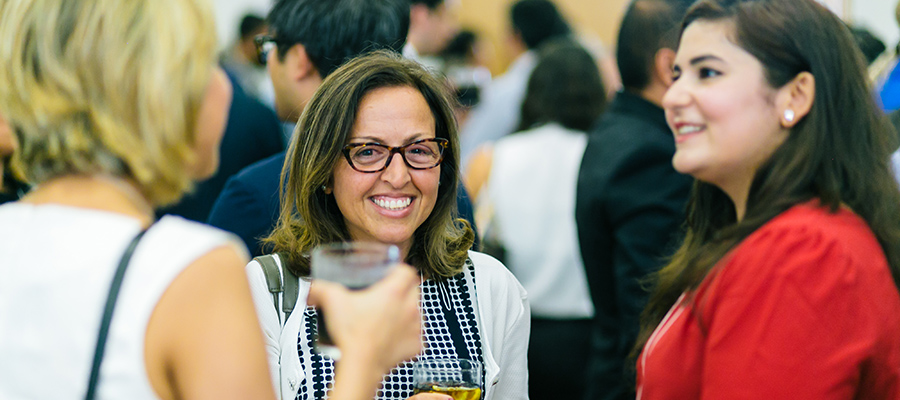 This year Osgoode Professional Development welcomes 150 new incoming students to our part-time professional graduate LLM programs. Our students have a wide array of professional and educational backgrounds, and each has a unique reason for pursuing an LLM with OsgoodePD. We are thrilled to introduce you to some of our new students.
---
Yvan is a business lawyer who practices in the area of Indigenous Economic Development. As a part of his law practice, Yvan works with Indigenous governments and Indigenous-owned businesses in areas such as corporate structuring and policy development. Based in British Columbia, Yvan works in tandem with local Indigenous businesses with the goal of assisting their economic empowerment in industries such as forestry, mining, oil and gas, and tourism.
Why OsgoodePD? Yvan is pursuing an LLM in Business Law in order to gain a deeper knowledge of business law and governance matters to assist in his practice. Yvan has studied both aboriginal law and business law at the undergraduate levels but intends for the LLM to provide him with opportunities to marry the two areas of law so he can better serve his clients.
---
Apondi is a public health professional who is currently pursuing her Ph.D. at the University of Toronto Dalla Lana School of Public Health. She holds a Master of Science in Organizational Psychology and Development. Her doctoral research and professional work focus on the impact HIV criminalization, immigration and refugee laws have on Black immigrants and refugees in Canada.
Why OsgoodePD? Apondi is pursuing an LLM in Health Law to advance her understanding of the intersections between the Canadian healthcare system, law, ethics, human rights, and equity. Apondi takes an interdisciplinary approach to her work and research and believes that an LLM will assist her in her goal to better understand the legal dynamics at play in the Canadian healthcare system. As a newcomer to Canada, Apondi looks forward to gaining deeper insights into how the Canadian legal system operates and how it impacts our every day lives.
---
Marc is an experienced mediator who has recently expanded his practice into arbitrations. His work is primarily focused on disputes that take place in the condominium law space. Marc's work requires a delicate and experienced hand, as a variety of his clients have ongoing relationships that will persist after mediation.
Why OsgoodePD? Beyond a career or a source of income, Marc is invested in the core of dispute resolution: helping people resolve problems. Marc is pursuing an LLM in Dispute Resolution to hone his skills, and to have the opportunity to tackle complex issues of dispute resolution at an academically advanced level. Marc also believes that his 17 years of practical experience will allow him to apply that experience to academic theories of dispute resolution during his studies at OsgoodePD and will also enable him to make valuable contributions in the classroom.
---
Qaiser is a Bioethicist whose work focuses on the organizational, clinical and research issues for health authorities. In his work, Qaiser provides subject matter expertise on a range of matters such as consent and capacity, ethics educational programming, and organizational policies on various medical issues. Qaiser holds a Masters in Bioethics and has sat on a number of research ethics boards and health review boards.
Why OsgoodePD? Qaiser is pursuing an LLM in Health Law in order to gain a greater understanding for the legal issues he routinely faces in his work. Qaiser is hopeful that the LLM will give him a better understanding of how to interpret and apply health law in his work, which will allow him to provide better services to the patients and doctors he works with.
---
OsgoodePD offers the Part-time Professional LLM in 14 specializations. Sign up for an Information Session today to find out which specialization is right for you!