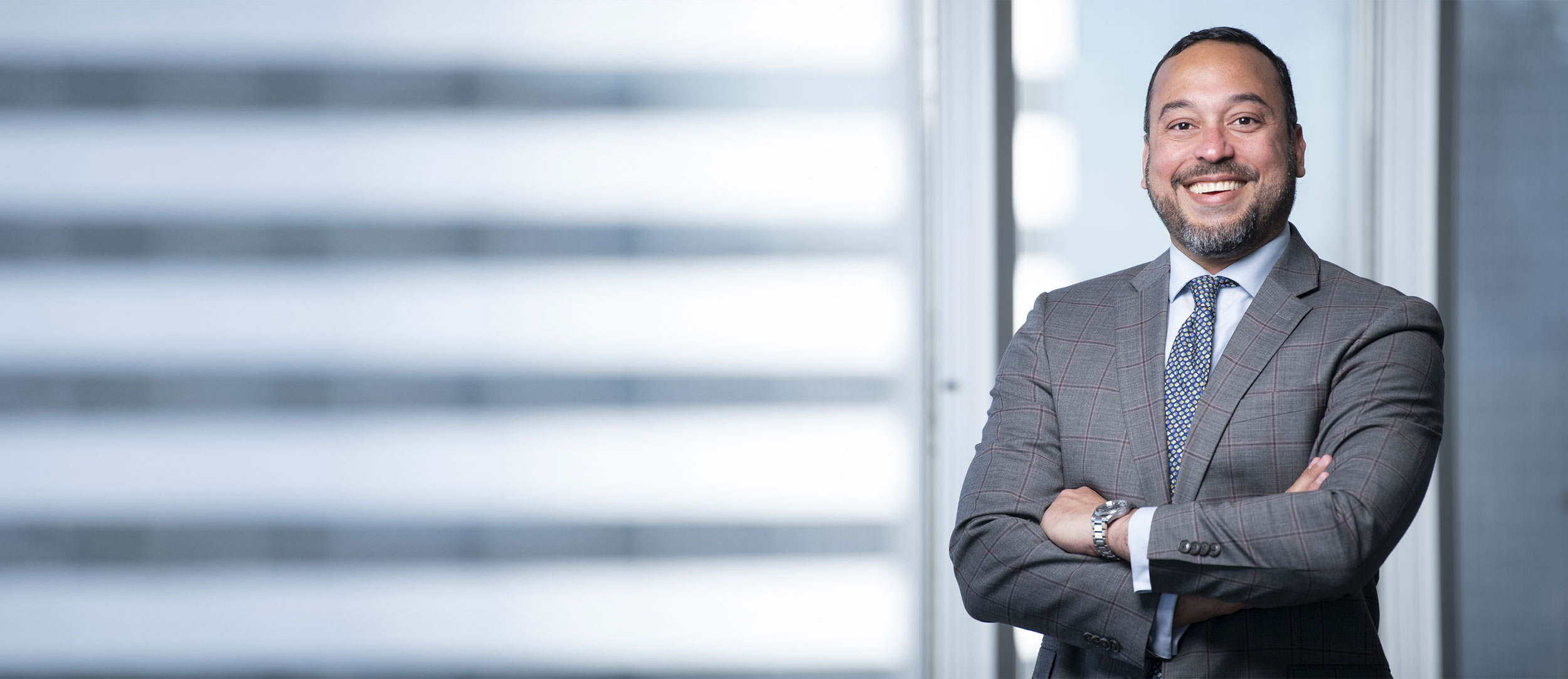 As Juan Carlos Diaz Garcia neared the end of his law school studies in Bogota, Colombia, a family crisis helped him discover his true professional calling.
"My father was having a problem with an assessment the tax authorities had made and I wanted to figure out a way that I could help, so I decided I would start studying tax law," says Diaz Garcia, a student in OsgooePD's full-time Professional LLM in Taxation Law program.
"It started as a family issue, but then I discovered that I liked the work and I was good at it, and from then, I became very passionate about tax law," he adds.
During more than 15 years in practice in Bogota, Diaz Garcia approached Colombian tax law from all angles – first as a member of the litigation team at the National Tax and Customs Authority, and later as a member of legal and accounting firms providing private sector clients, including multi-national companies with offices all over the globe, on tax planning and litigation matters.
After graduation, he intends to branch out even further, by completing the Federation of Law Societies of Canada's National Committee on Accreditation process so that he can begin putting his extensive taxation law skills to use in Canada.
Although Diaz Garcia concedes there will be difficulties associated with his move from a civil law to a common law jurisdiction, he seems unfazed by them, explaining that it comes with the territory of practising in an area of law whose reputation for complexity spans across jurisdictional borders.
"Tax law is hard to study anywhere in the world, but there are parallels between Canada and Colombia. Here in Canada, I think lawyers have to be more creative because of the added complexity that comes with understanding all the common law principles and how they might apply in the tax code," he says. "It is very challenging. But that is what I like."
Osgoode is not Diaz Garcia's first experience with a law degree in taxation, since he completed an earlier LLM in International Taxation from the University of Florida's Levin College of Law in 2015. Back then, he made his choice based on extensive research and the school's high scores in U.S. rankings for its tax law course in particular.
And Diaz Garcia's standards have not dropped in the intervening period. Once he decided that Canada would be his next destination, he kicked his research skills back into high gear before settling on OsgoodePD's full-time Taxation Law LLM.
"Everything I have read and everyone I spoke to told me that Osgoode has the best tax program in Canada," he says. "Once I had heard more about the directors – Professor [Jinyan] Li and Professor [Scott] Wilkie – and had seen the university and its campus, it just confirmed that Osgoode was the right place for me."
So far, he says OsgoodePD's law degree in taxation has lived up to his high expectations.
"The classes are very well developed and the professors do a great job," Diaz Garcia says.
Outside of the classroom, Diaz Garcia has also been struck by the level of support available to international students at Osgoode. In the last year, he has taken advantage of a full spectrum of services, ranging from practical advice on finding housing to career and networking guidance that has allowed him to make connections within the local tax law bar.
"From the moment I got the letter of acceptance, people were there to help me, and they have been there every step of the way," Diaz Garcia says.
Want to learn more about the Professional LLM in Taxation Law? Sign up for an Information Session!